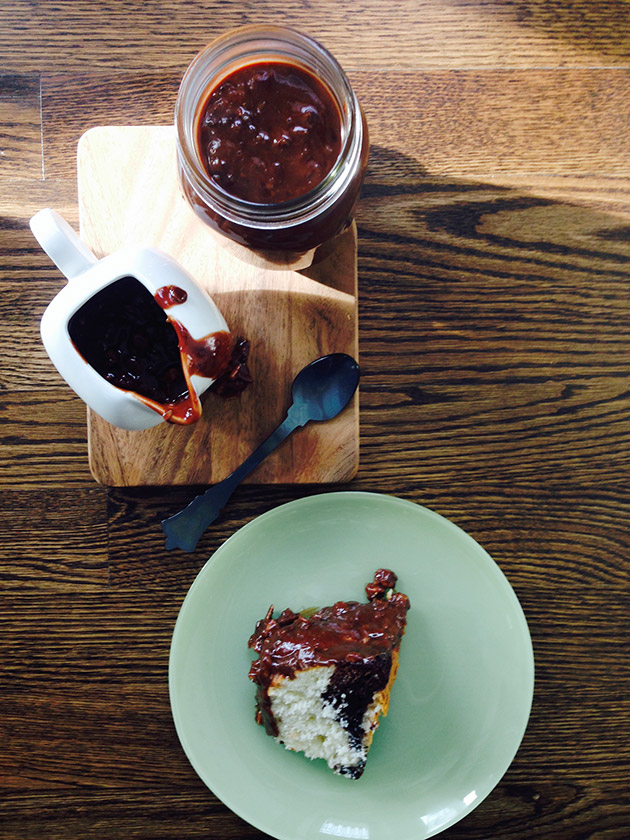 A while ago Cup 4 Cup sent me a big bag of their gluten free flour blend. It took me a little bit of time but I finally have a great cake recipe to share with you all.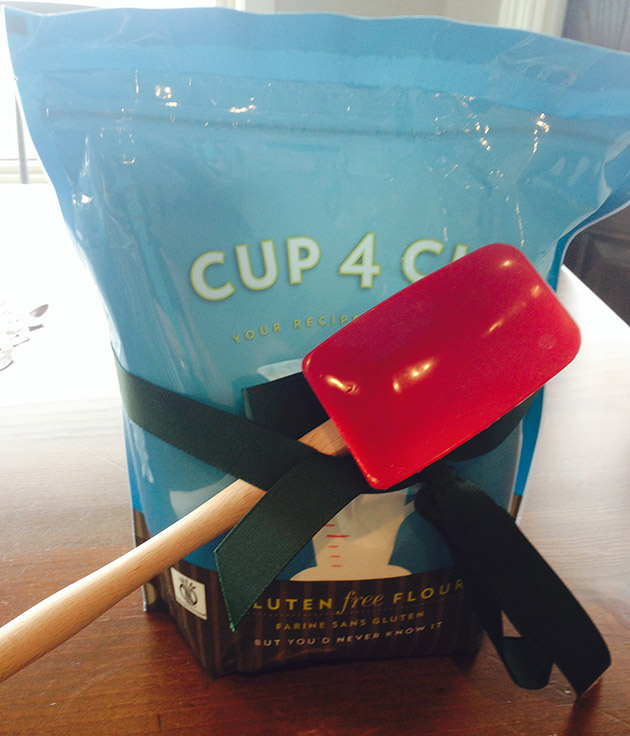 I am a fan of this gluten free flour and have quite a few recipes on my blog using it.
This cake is actually more of a pound cake but I baked it in a daisy bundt pan that I recently bought at Crate and Barrel here in Calgary.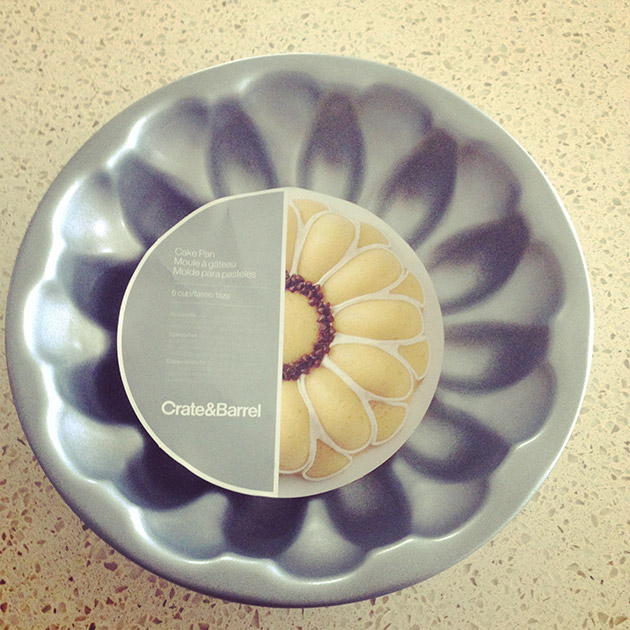 I was worried about the cake sticking to the pan but was vey pleased when after spraying it with coconut oil, it all came out nicely.
Firstly I want to let you all know that this cake is almost dairy free.
How could a cake be almost dairy free? The Cup4Cup flour blend has milk in it, but all the rest of the ingredients I used we're dairy free.
I also want to state right now that this cake is full of sugar and eggs. It is by no means a low calorie cake, however, I will say this is probably the best cake I have ever made.
I think I should say that again.
"This is the best cake I have ever made!"
Oh, and of course it is gluten free too.
I've also included on the bottom of this post a quick and easy warm dairy free chocolate coconut sauce that you can top your cake with. It's not needed as the cake can definitely stand on its own, but it's a nice bonus too!
When you do make this cake, and I really hope you do, I would love it if you would share photos of it on our Facebook page or tag me on Instagram (instagram: wheatfreemom)

Gluten Free Chocolate Swirl Cake
Ingredients
4

tbsp

white sugar

1/2

cup

unsweetened cocoa powder

1/4

cup

water

2

tbsp

agave syrup

1/8

tsp

baking soda

1 3/4

cup

softened Earth Balance Vegan butter

5

large eggs

3-4

cup

gluten free flour blend

1/2

tsp

baking powder

2

cups

white sugar

1/4

tsp

salt

1

cup

coconut milk

(if getting milk from a can of coconut milk, scoop cream off top. Do not use the coconut water.)

2

tsp

gluten free vanilla

1

cup

unsweetened raw shredded coconut
Instructions
Preheat oven to 325 degrees.

Spray a large bundt pan with coconut oil, or if using a smaller bundt pan you will have batter left over. I sprayed 3 large ramekins with oil and made individual cakes)

In a small saucepan combine the sugar, cocoa powder, water and agave.

Bring to a boil and stir.

Remove from heat and add the baking soda.

In a standing mixer beat the butter until smooth.

Add the sugar and beat until light, scraping down the sides of the bowl to incorporate.

Add the eggs one at a time and beat after each egg.

In a small bowl, whisk the gluten free flour, baking powder and salt.

Reduce speed to low and add alternately the flour mixture and the coconut milk.

Batter will be quite thick but if too thick add up to 1/4 cup more coconut milk.

In a small bowl mix the cocoa mixture with 1 cup of the cake batter.

With the remaining cake batter add the shredded coconut.

Spoon 1/2 the cake batter into the bundt pan.

Top with the cocoa cake batter.

Use the rest of the cake batter and spread evenly over the cocoa batter.

Take a knife and swirl the batter.

Bake in the oven for 30-40 minutes until a toothpick inserted in centre of cake comes out clean.

Remove from oven and let cool.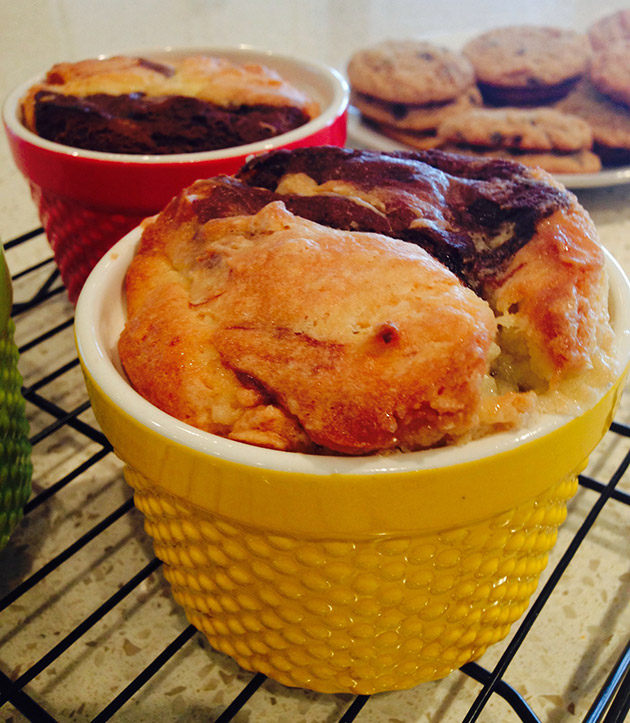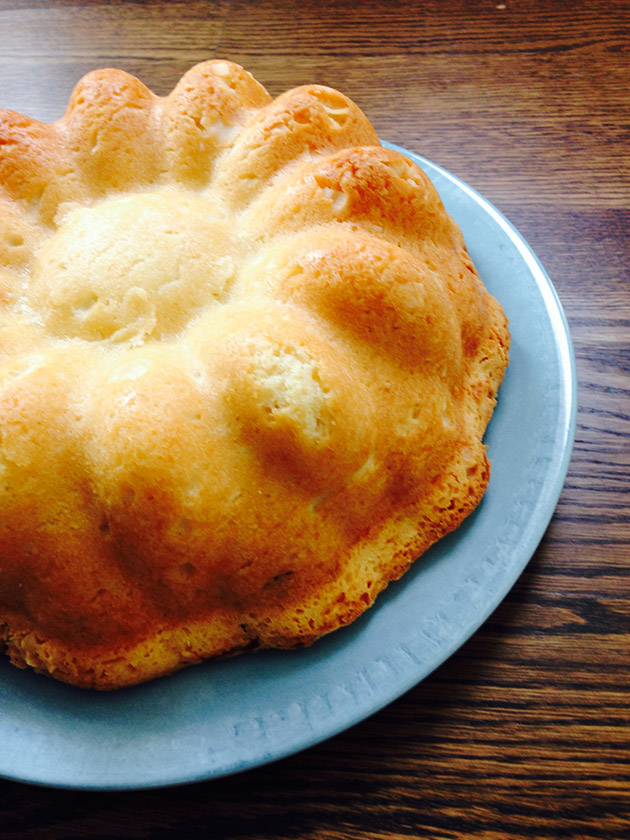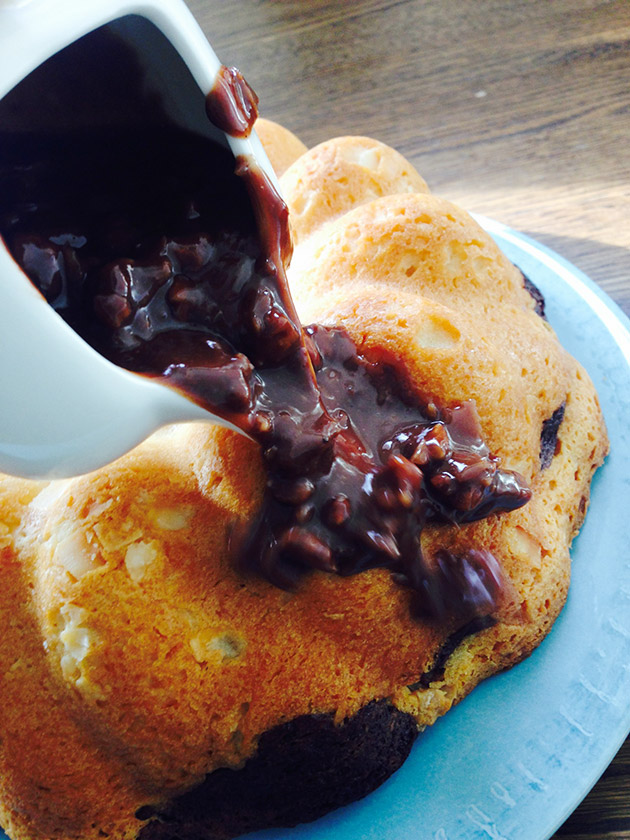 Gluten-Free, Dairy-Free Chocolate Coconut Sauce
Ingredients
2

egg yolks

1

cup

coconut milk

1/2

cup

honey

1/4

cup

coconut oil

1/2

cup

raw unsweetened shredded coconut

1/2

cup

toasted slivered almonds

Optional
Instructions
In a medium saucepan on low heat, whisk the egg yolks, coconut milk, honey and oil.

Increase heat to medium and add the chocolate chips.

Stir constantly until chips are melted.

Remove from heat and add the shredded coconut and if you want the optional nuts.

Let cool for a bit and sauce can be poured over cake.

This sauce is dairy free and would be great served warm over ice cream.