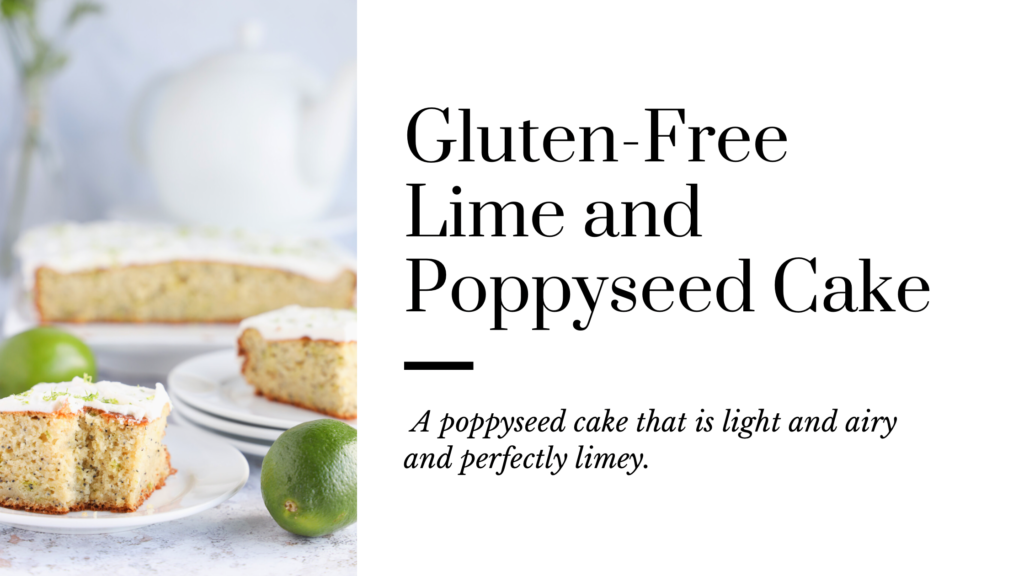 "There's nothing better than cake but more cake." Harry S. Truman
A poppyseed cake that is light and airy and perfectly limey. This gluten-free lime and poppyseed cake is easy to make and is a wonderful tea-time treat, an afternoon snack or just dessert. It is buttery, moist and filled with fresh lime flavour. If you love lime like I do, you need to make this cake!
When most people think of spring baking, they think of lemon flavoured desserts. Instead try lime in the poppyseed cake. Limes are available all year round, but there is something about eating a citrus dessert that makes us think about spring. Warmer temperatures, sunshine and the promise of blooming flowers. Maybe it is just me, but lime and poppyseeds seem like such a good spring pairing. I love the combination of flavours.
This gluten-free lime and poppyseed cake is tangy, dotted with poppyseeds, is moist an fluffy and topped with a simple whipped cream.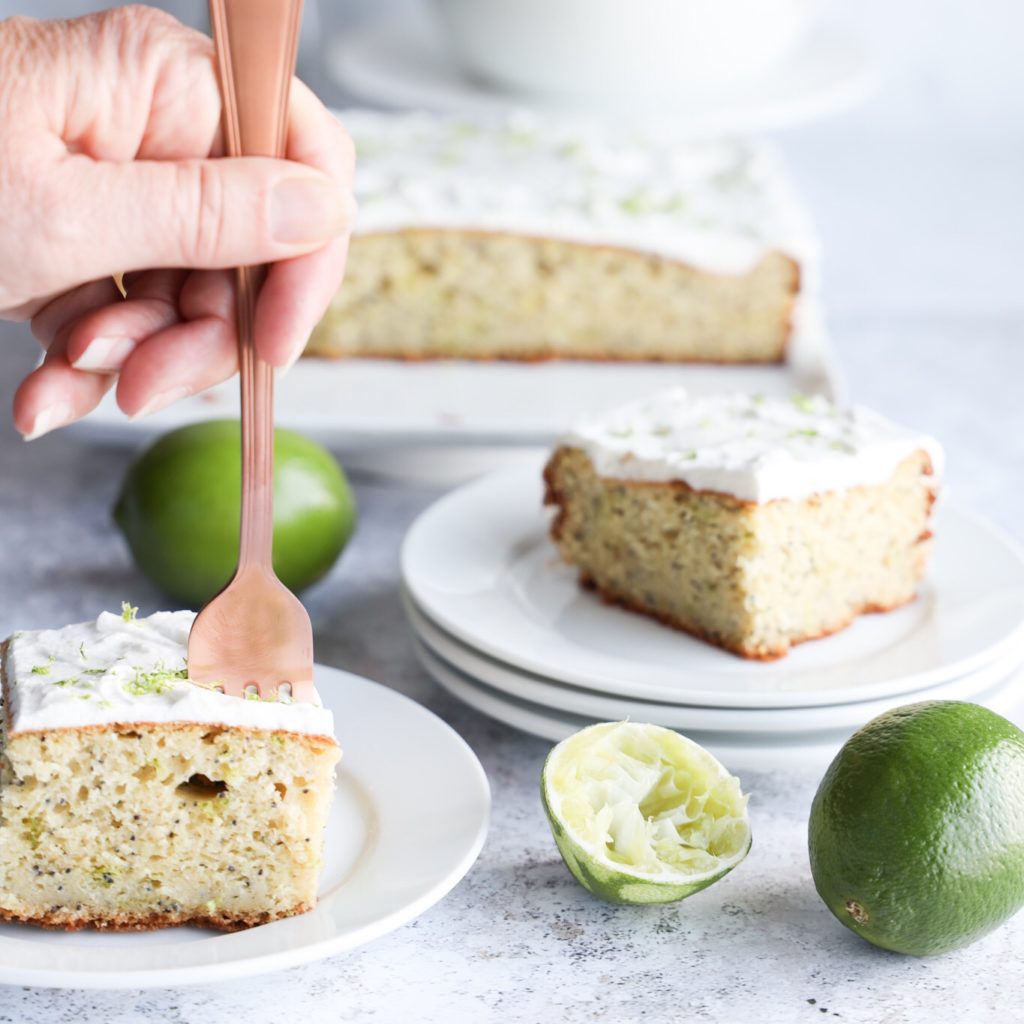 Poppyseed Info:
Poppyseeds is the seed from the opium poppy plant. The seeds are widely used whole or ground for baked goods like pastries or bread. Poppyseeds are used in a wide variety of cuisines.
Lime poppyseed cake with a simple whipped cream frosting is so light and fluffy. Perfectly limey and perfect for spring or summer. Want the best lime flavour? I suggest using fresh lime juice and lime zest in this cake.
WHAT DO YOU NEED TO MAKE THIS CAKE?
Softened butter
Eggs
Sour cream
Zest and juice from limes
The lime and poppyseed cake starts with creaming together the butter and sweetener. You will then add in the eggs and beat well. Next is the sour cream and then finally you will add the gluten-free flour, lime zest and poppyseeds. The batter is beat well until creamy.
Pour the batter into a lined square baking pan and bake for 40 minutes. While the cake is baking you will make a lime syrup on the stove. Remove the cake from the oven and cool for about 10 minutes. Pour the syrup over the cake and then let the cake cool completely before adding the whipped cream.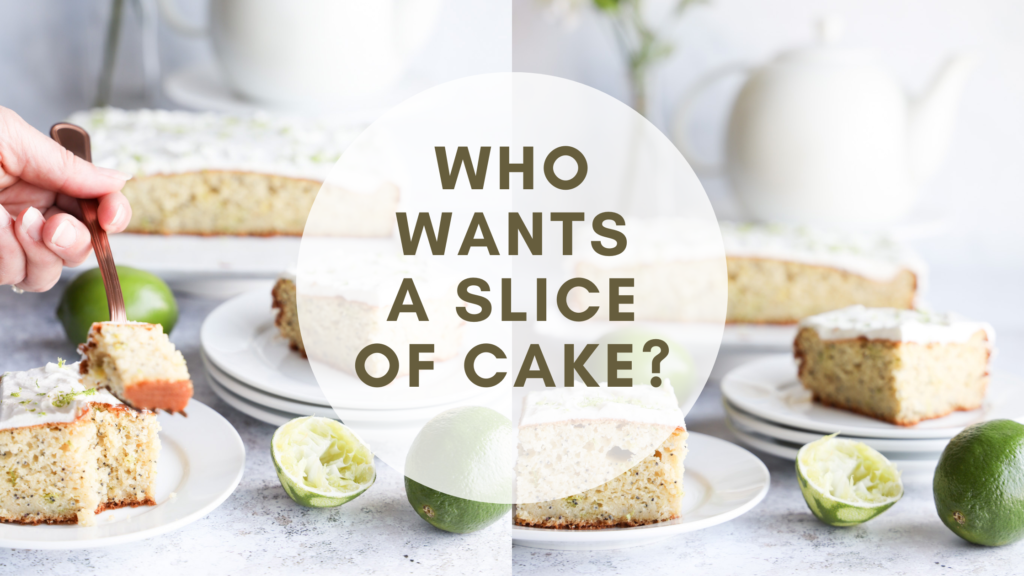 DO POPPYSEEDS HAVE ANY NUTRITIONAL VALUE?
Poppyseeds are very low in cholesterol and sodium. They contain oleic acid which is a fatty aside that helps to lower LDL or bad cholesterol. Like most seeds, poppyseeds are a good source of fibre as well as a good source of B vitamins and folic acid. Poppyseeds contain a good amount of minerals like iron, copper, calcium, potassium and zinc. The seeds cane be cold pressed into poppyseed oil which is rich in Omega 6 and Omega 9 fats. These fats improve overall health and lower the risk of heart disease.
Here are more CAKE RECIPES you have to try: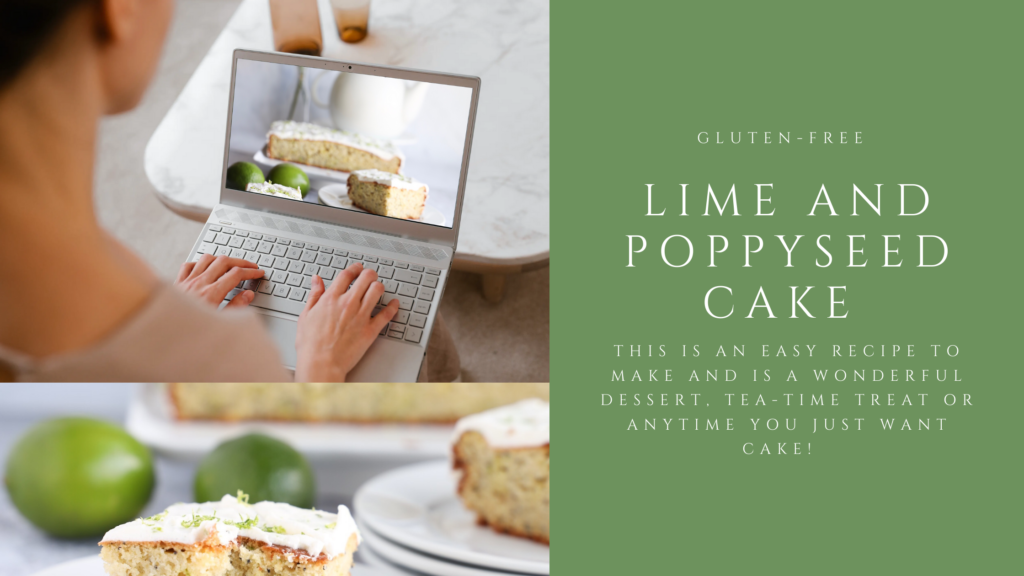 Want more recipes?
Subscribe to get new recipes delivered straight to your inbox. And be sure to stay in touch on Facebook, Instagram, Twitter or Pinterest. I would love to hear from you!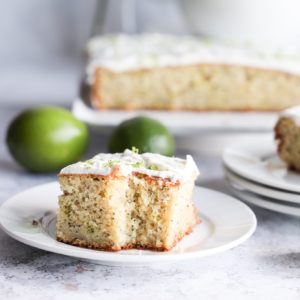 Gluten-Free Lime And Poppyseed Cake
This gluten-free lime and poppyseed cake is tangy, is dotted with poppyseeds, is moist and fluffy and is topped with a simple whipped icing.
Ingredients
Water
⅔

cup

whipping cream

2

Tbsp

icing sugar

1

Tbsp

lime zest