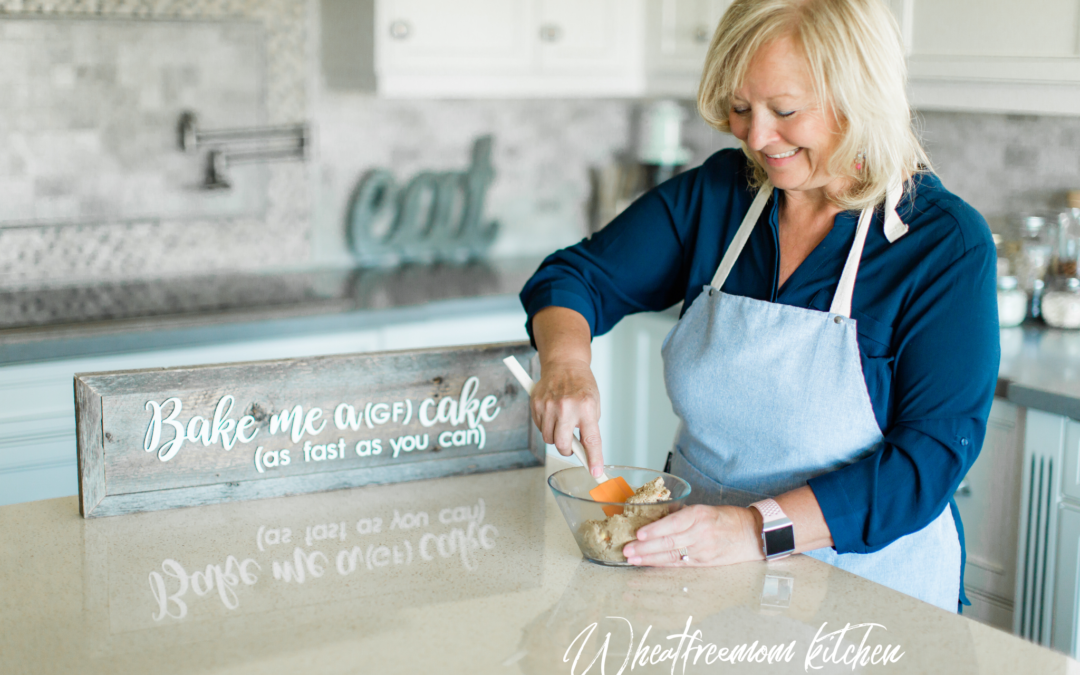 Disclosure: We are a participant in the Amazon Services LLC Associates Program, an affiliate advertising program designed to provide a means for us to earn fees by linking to Amazon.com and affiliated sites.
10 Best Kitchen Appliances for a gluten-free kitchen.
I love to cook and bake in my kitchen and through the last 10 years of being gluten-free these are my must-haves, or favourite appliances in my kitchen.
For many of us with celiac disease or any gluten-intolerance issues, making your own food becomes a necessity. When you are initially diagnosed, it's okay if you want to rely on packaged gluten-free foods for a while, but learning to cook or bake your own fresh and nutrient dense foods will give you many more options and the peace of mind that the ingredients you've chosen are the right ones for you.
Having these kitchen appliances makes the transition of cooking for yourself and your family that much easier.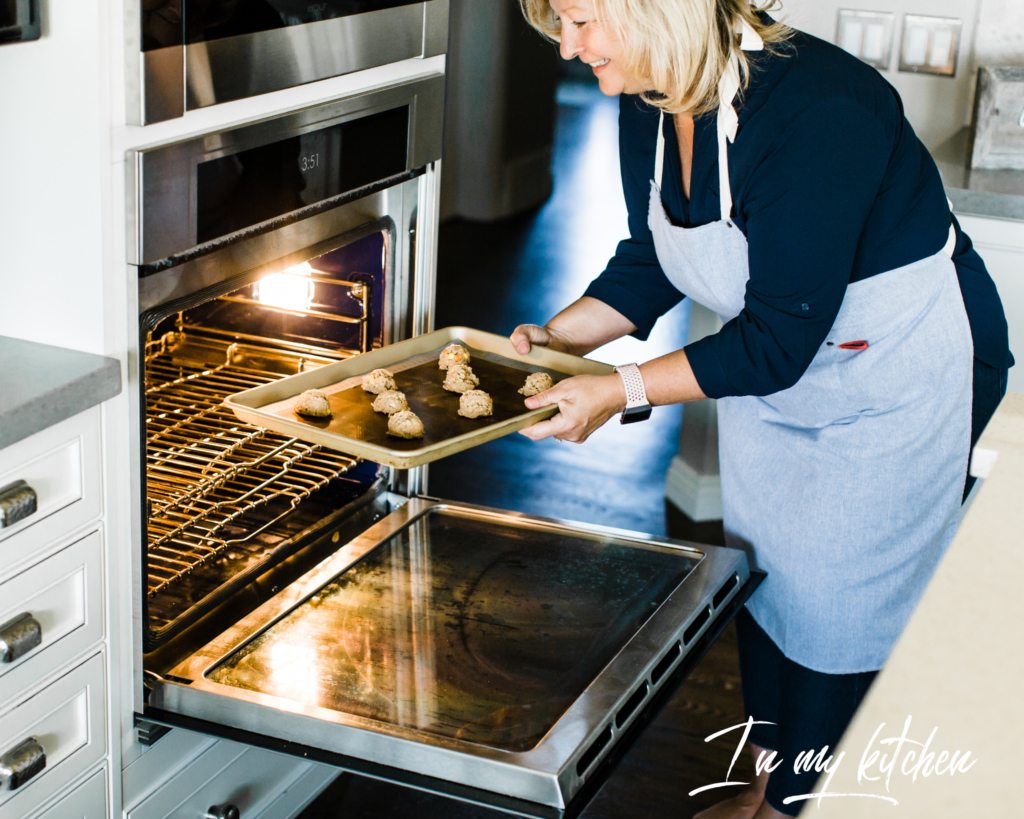 Here are my top 10 kitchen appliances for a gluten-free kitchen that every celiac or gluten-free foodie will love!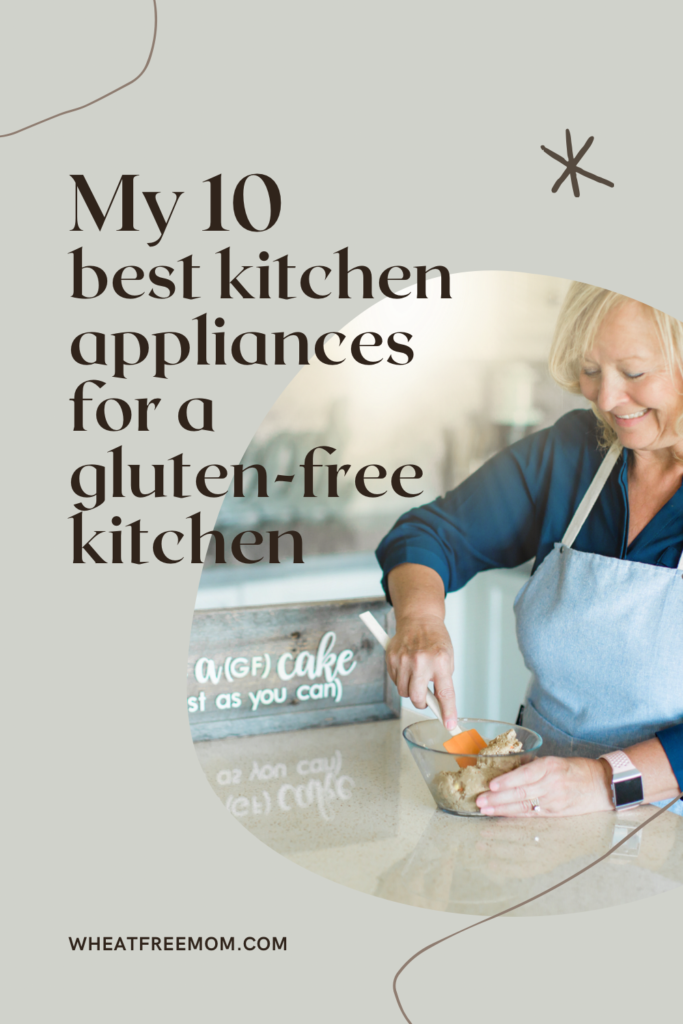 My kitchen is stocked with all of these appliances and they are very loved! I am definitely a foodie and avid baker but I also realize that not everyone can afford all of these items. Consider adding some of the items to your birthday or Christmas wish list.
Without a doubt having a safe toaster is a must-have appliance in a gluten-free kitchen. Consider having 2 toasters. One for the non gluten-free members and one dedicated to the gluten-free member. Cover the slots of the gluten-free toaster with a tea towel to prevent cross contamination of crumbs getting in.
Want stress-free dump and go dinners? I love my slow cooker for making pork carnitas, stews and so much more.
Easy gluten-free cooking in just about every way. Cuts the cooking time of many dishes like homemade beans, curries and meat dishes.
I love to bake and my stand mixer is used almost every other day. From pizza dough to making cinnamon buns. A stand mixer is a must have kitchen appliance for me.
Making gluten-free waffles for the family on the weekends is a favourite here. Having a safe gluten-free waffle maker is essential for being safe.
I love my food processor. I use mine to make my own nut butters, hummus, salsas an even gluten-free pie crust.
A magic bullet is so versatile. I use mine to make individual smoothies, avocado dressings or whip up eggs for an omelette.
I love my Vitamix Blender but having a powerful blender is a must have appliance in the kitchen. I use my blender to make smoothies, crush ice, make ice cream, juices and mine even has a grind your own flour option.
This is a newer appliance in my house and I love it! We all know it is hard to get safe gluten-free fried foods in restaurants and now you can make your own-just healthier. I make chicken nuggets, rib bites, baked potatoes and much more in mine.
This is another appliance I use regularly in my kitchen. Whether its whipping up a batch of muffins, cupcakes or cake or just shredding chicken. Yes-using a hand mixer is the best and easiest way to shred cooked chicken.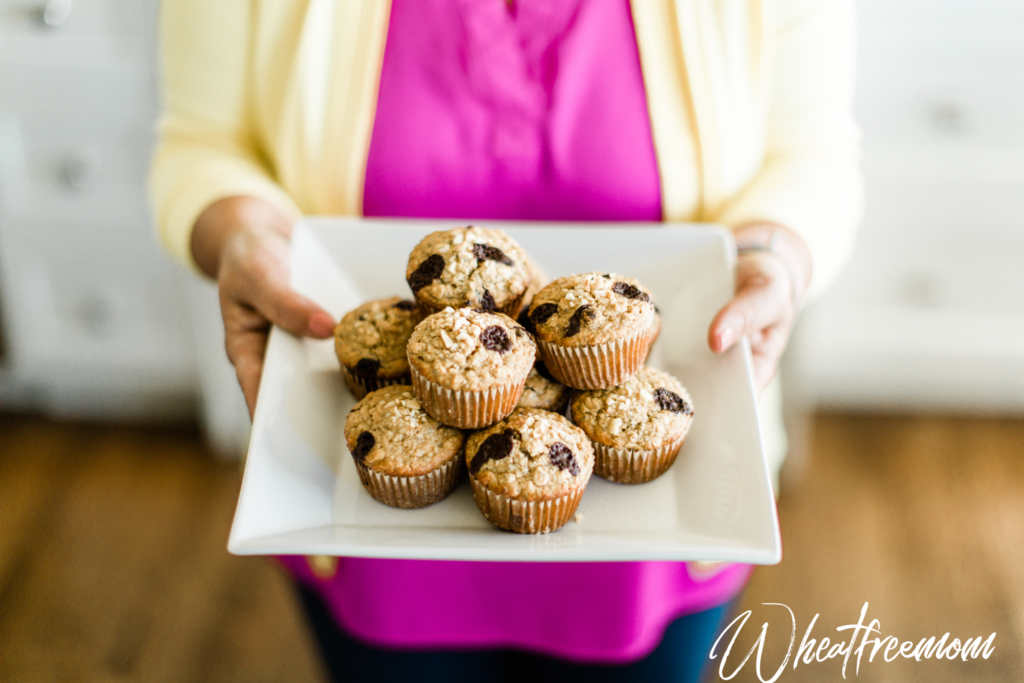 I hope you like this list I comprised and really there are so many more I could have added. The key is to be safe and ensure the appliances you do have are safe for you as a celiac.