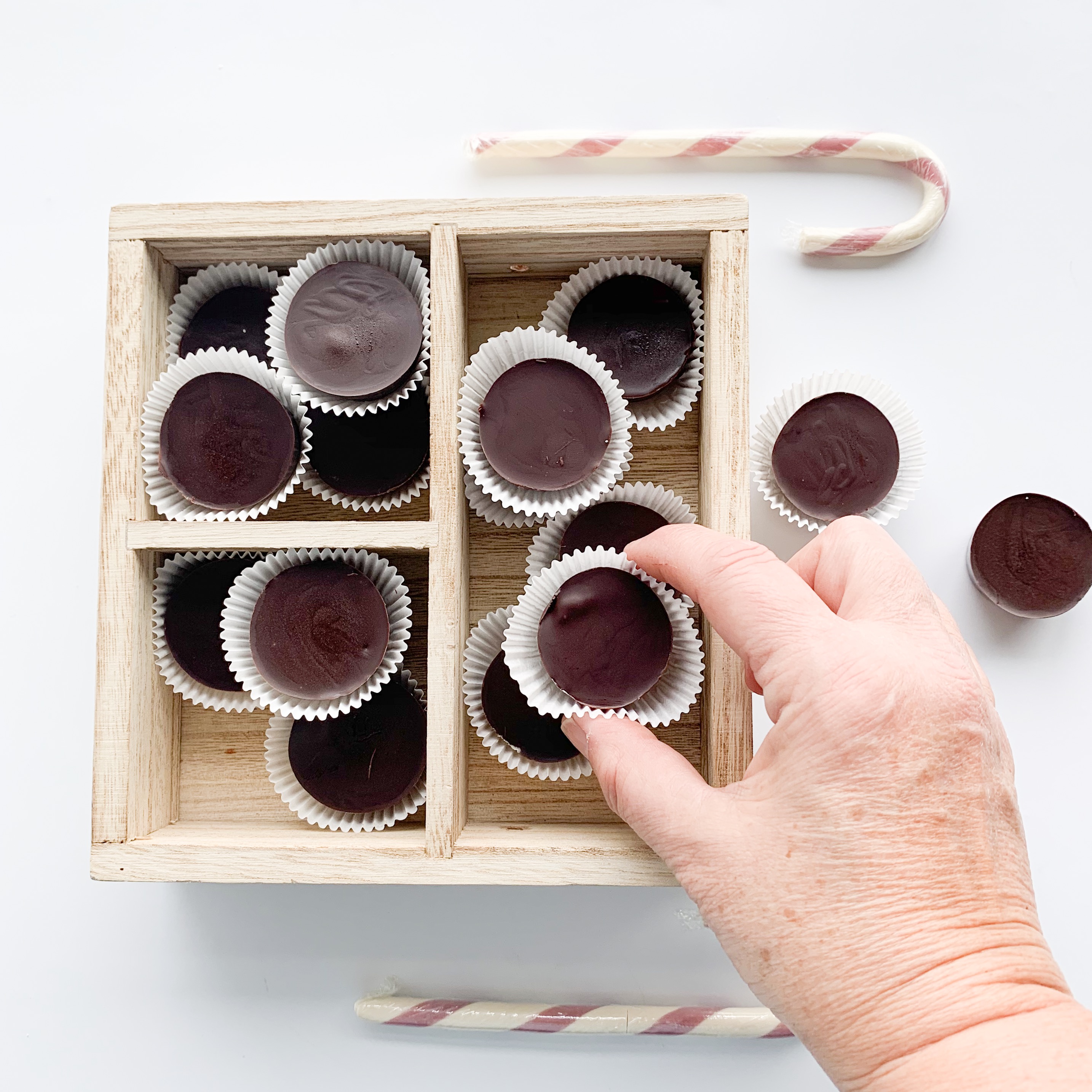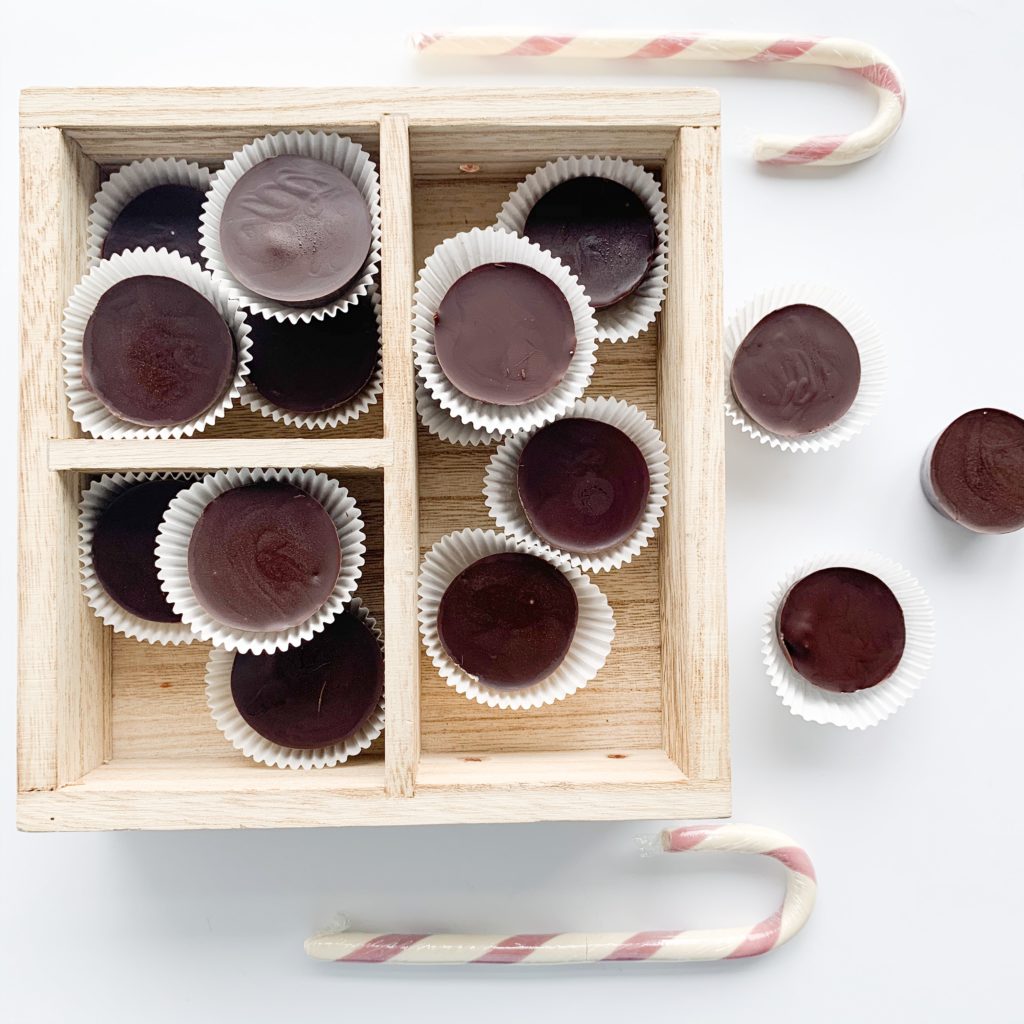 Peppermint and chocolate are such good partners. The richness of dark chocolate and the coolness of a creamy peppermint filling is what I am sharing here with you all today.
What if I also told you that these peppermint patties are gluten-free, low-carb and keto.
Sounds really good, right?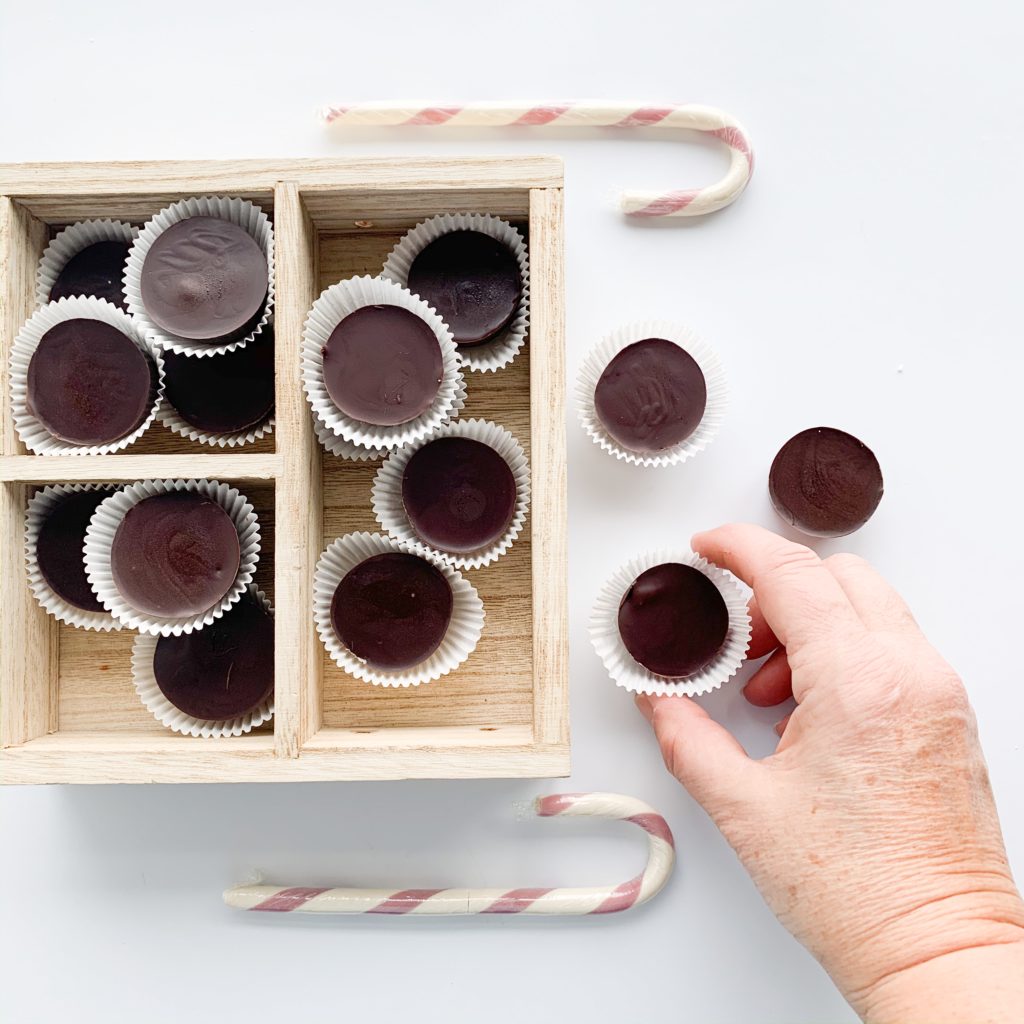 These gluten-free peppermint patties are super easy to make and would be great as a hostess gift for your next holiday party.
Here is a keto cookie box I made up for a food gift.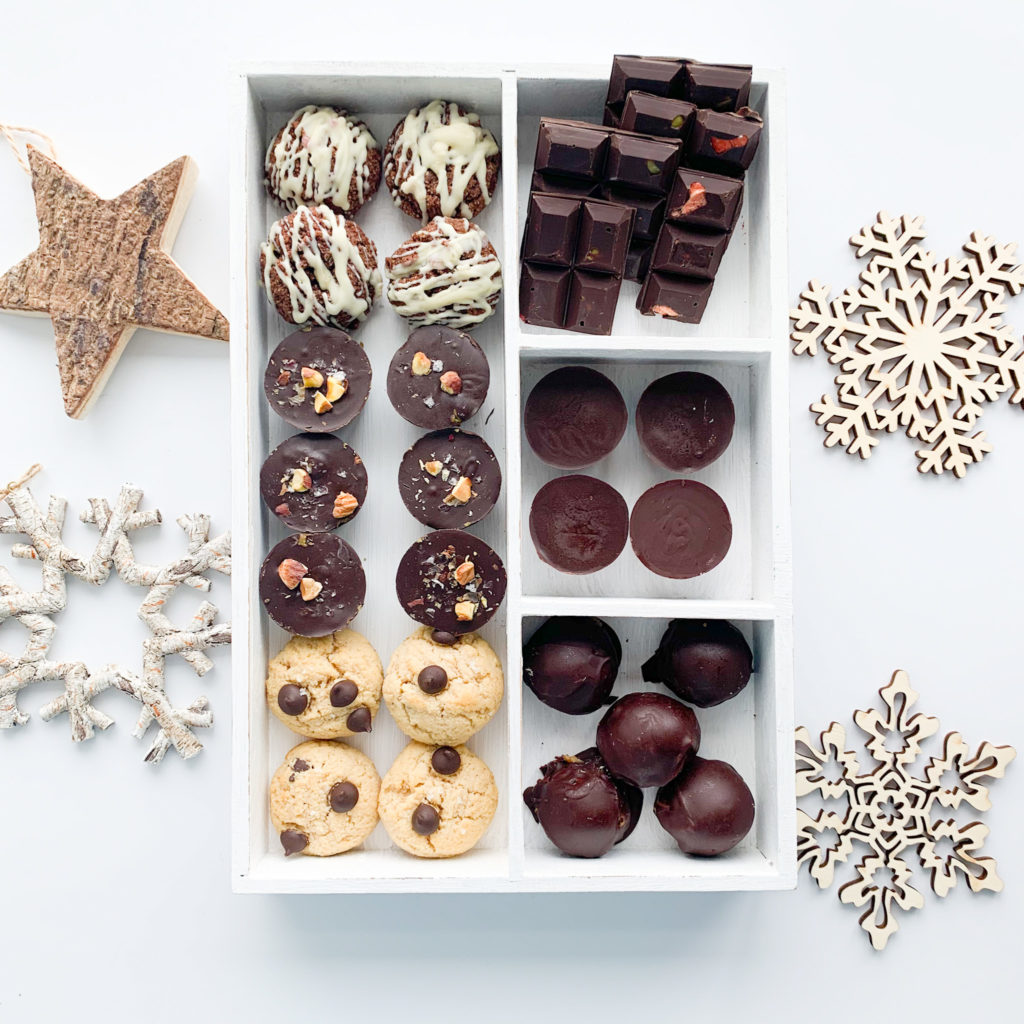 All the recipes for these keto goodies can be found on my instagram page right now. However you can find the recipe for the keto chocolate chip cookies on my blog right now. The rest of the recipes for Keto chocolate cookies, pistachio cups, keto pb balls and the chocolate bars will be posted on my blog soon.
Stay tuned for them.
Keto Mini Peppermint Patties
Ingredients
2

tbsp

softened butter

1/2

pkg (125g)

cream cheese

1/4 – 1/3

cup

Swerve icing sugar sweetener

1

tsp

peppermint extract

1 1/2

cups

stevia baking chocolate or unsweetened chocolate

1 1/2

tsp

coconut oil
Instructions
In a small bowl add butter and cream cheese and use a hand mixer to beat welly

Add icing sugar and peppermint extract and beat well until smooth.

Melt chocolate with coconut oil.

Use a silicon mini cupcake pan for the peppermints.

Add about a tsp of melted chocolate to 12 cups.

Use the spoon to spread chocolate up a bit of the sides of cups.

Place in freezer for 10 minutes.

Scoop about a tsp of peppermint mixture into each cup.

Lightly press so it's smooth.

Top with melted chocolate just until peppermint is covered.

Place back in freezer for 15 minutes.

Pop out and place in a container.