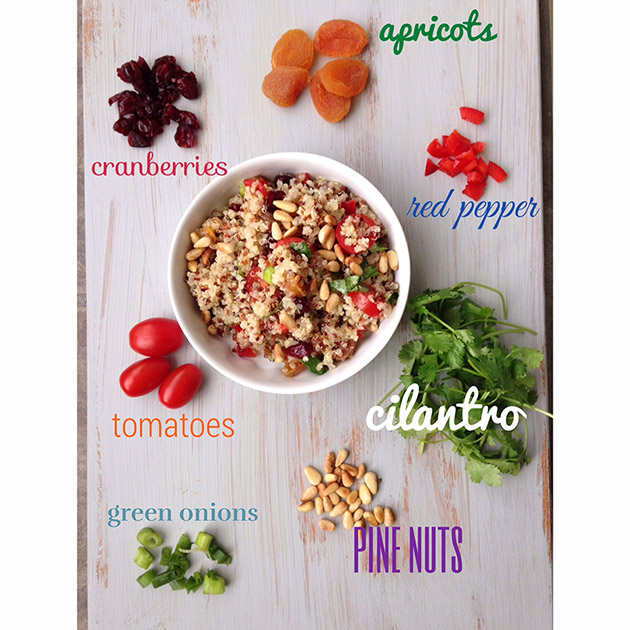 Hey! How has your summer been?
It has been a good one for me. I went to Toronto with my daughter, traveled to Fargo to hear my son speak at TEDxYouth and with that the whole family spent time together, spent a long weekend in Aspen learning how to fly fish and just got back from a road trip to Seattle and Vancouver.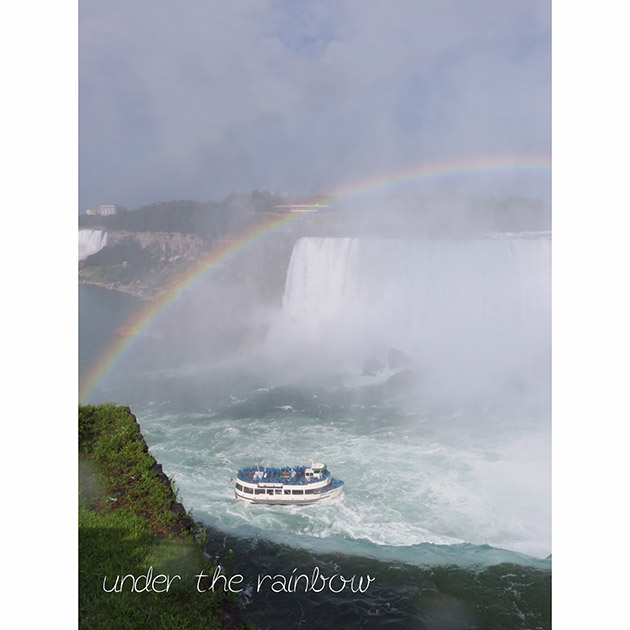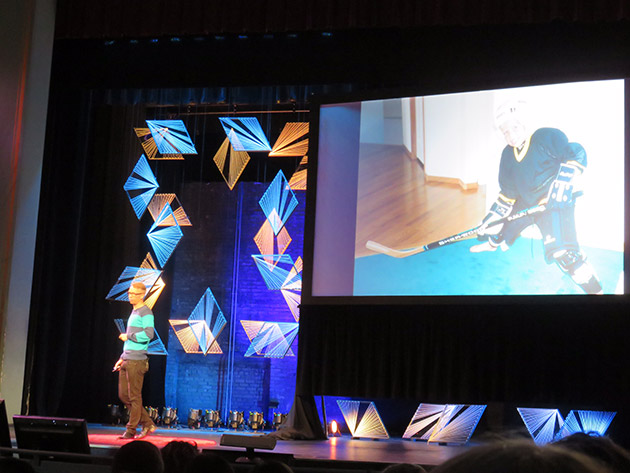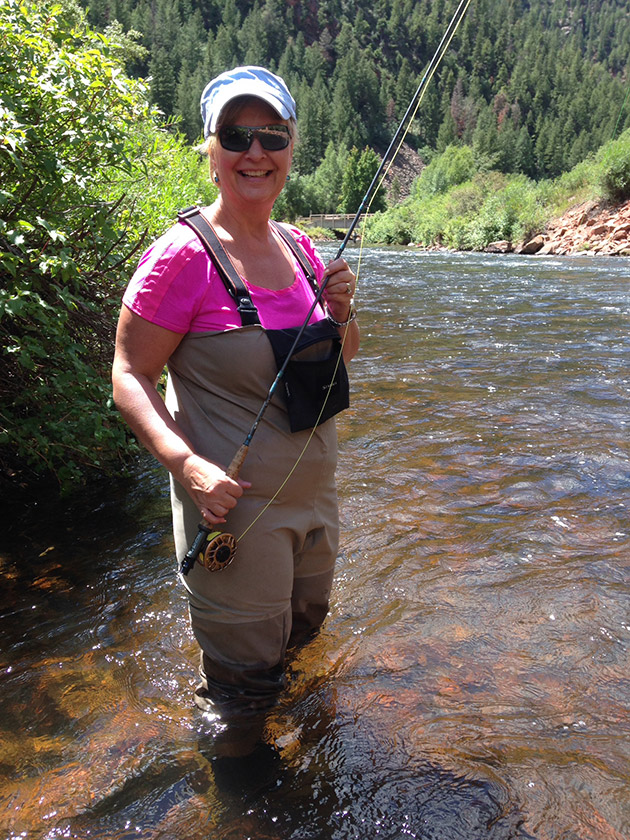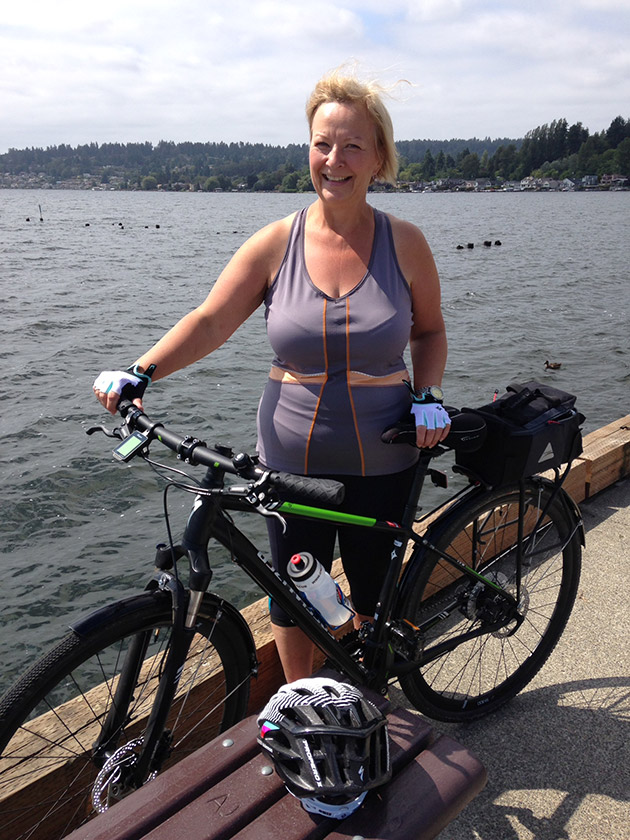 Two of my adventures were long road trips and I am working on writing a gluten free travel blog centering on what I packed in my cooler and how I decided where to eat while on the road. I hope this information will help you feel more comfortable traveling.
Today I am sharing a quinoa dried fruit salad. I have made this salad quite a few times this summer, especially when we were hosting a barbecue.
It always went over really well.
This is a salad that you can make on Sunday and it will last 4-5 days. You can also easily add a leftover protein to this salad and it would travel well for lunches.
Quinoa and Dried Fruit Salad
Ingredients
1

cup

Rainbow Quinoa

2

tbsp

olive oil

1

tbsp

honey

1/4

tsp

cumin seeds

juice from 1 lemon

juice from 1 lime

1/2

cup

dried apricots, chopped

1/2

cup

dried cranberries

2

green onions, chopped

1/2

red pepper, finely chopped

1/4

cup

cilantro and fresh dill, chopped

10

cherry tomatoes, cut in 1/2

1/4

toasted pine nuts

1/4

cup

optional raisins
Instructions
Cook quinoa according to package directions.

In a medium bowl, whisk the olive oil, juice from lemon and lime, cumin seeds and honey.

Add the apricots, cranberries, optional raisins, green onion, red pepper, dill, cilantro and chopped tomatoes to the dressing.

Add the cooled quinoa and toasted pine nuts.

This recipe will serve 2 if using it as a main dish or 4 if using as a side dish.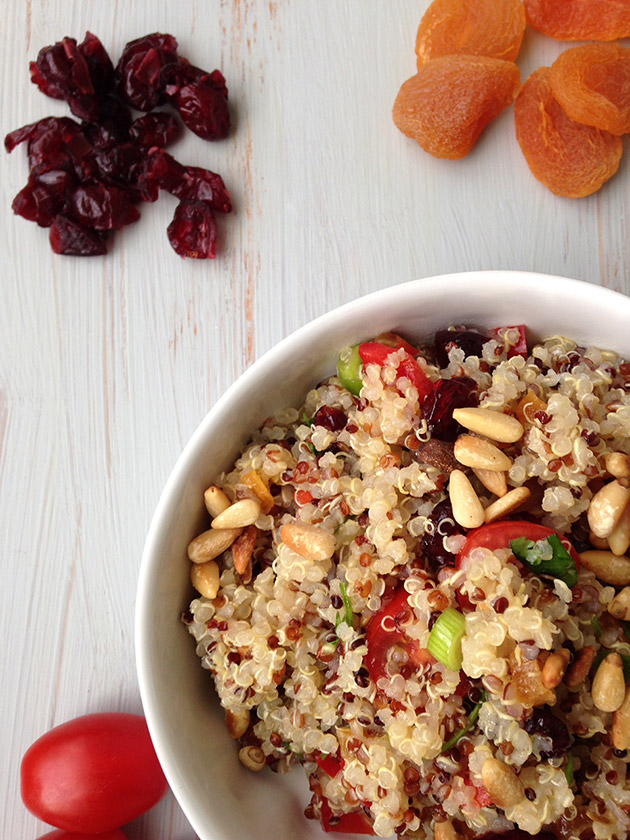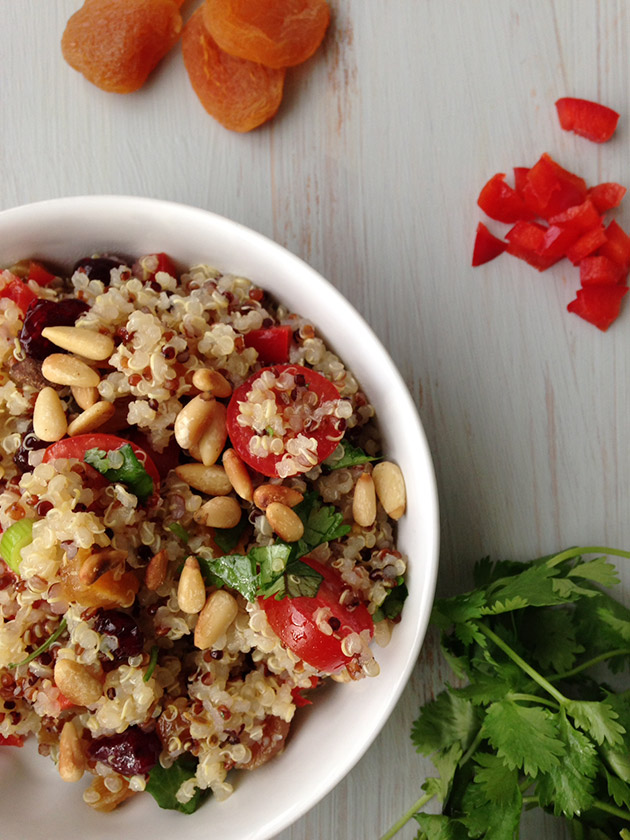 For other great recipes your kids will love this Summer, grab a copy of my NEW cookbook, which contains 27 other delicious recipes your kids and the rest of your family will love… all absolutely gluten-free!
Salads: 27 Delicious Gluten Free Recipes
by Carrie Adair, founder of Wheat Free Mom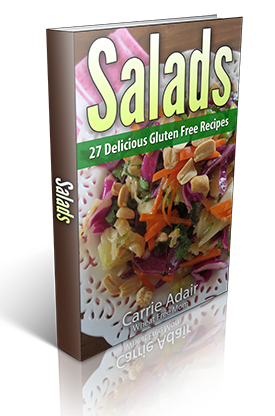 What if nobody could tell the meals you cooked were gluten-free?
Introducing… Salads: 27 Delicious Gluten Free Recipes
Here's what others are saying:
"I am recently diagnosed [with celiacs], and your recipes are a great inspiration." -Debbie
"I have tried a lot of your recipes and have enjoyed them all." -Beverly