Buckwheat.
The name alone sends gluten free folks like myself running far, far away from.
However, guess what?
It is gluten free.
Buckwheat is an ancient grain primarily found in Eastern Europe but is now found here in health food stores and most grocery stores. It is a great source of fibre and provides complete protein as well as amino acids.
I like to replace buckwheat instead of quinoa in salads for it is a larger quick-cooking grain and holds up well in dishes.
Earlier this year Safeway gave me a big bag of Compliments gluten free boxed products to giveaway to my readers. Included in the bag is a box of Compliments gluten free flour. Yep, the flour that I use in pretty all of my recipes now.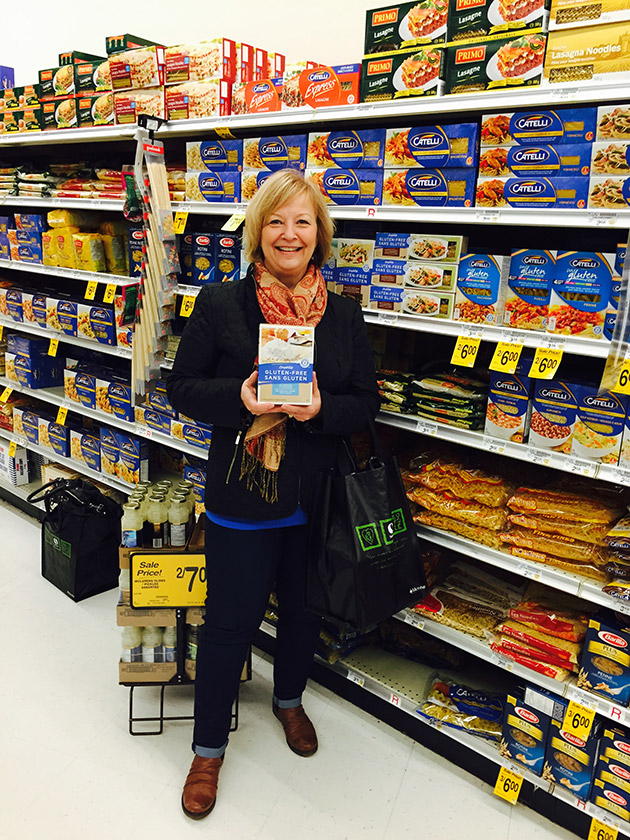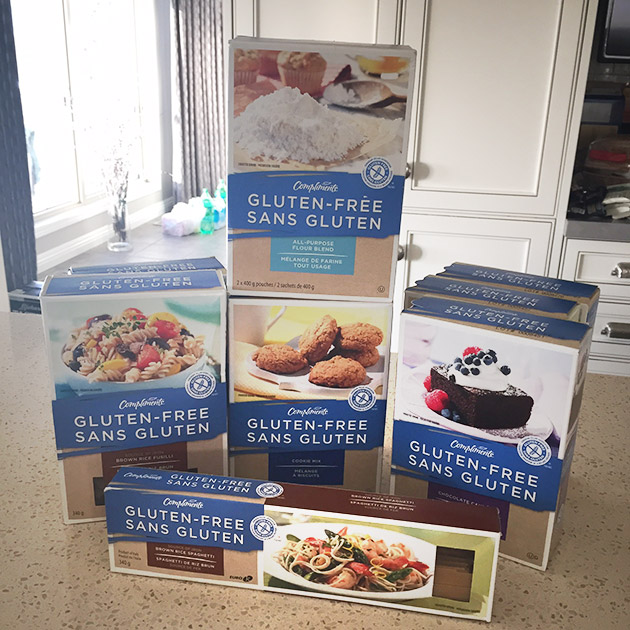 They also gave me a bag of goodies but I decided to give mine away too.
That is 2 prizes!
Are you excited?

This buckwheat salad is a twist on a traditional middle eastern salad but still includes many of the great flavours.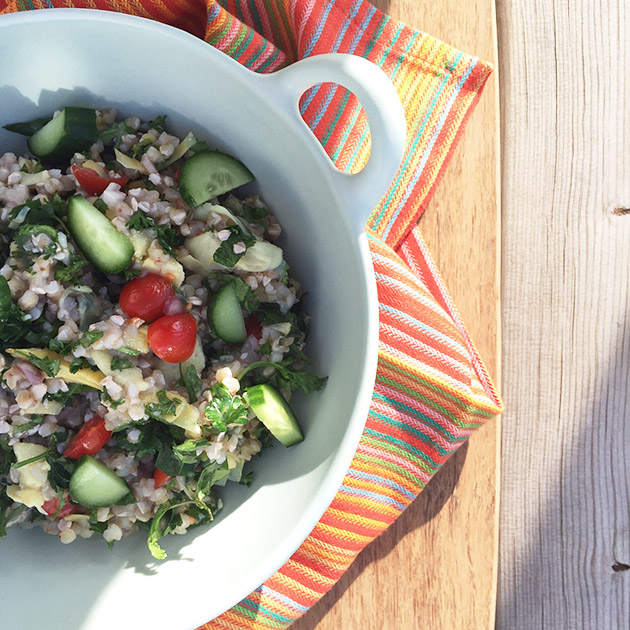 I hope you give buckwheat a try. I like to cook up some buckwheat and keep it in my fridge for whenever I need a quick addition to a salad.
Buckwheat Salad
Ingredients
1

cup

Bob's Red Mill buckwheat

1

cup

fresh parsley, finely chopped

1/2

cup

fresh cilantro, finely chopped

1/4

cup

fresh mint, finely chopped

1

can

artichokes, drained and chopped

1/2

cup

cucumbers, chopped

8 – 10

tiny tomatoes, cut in half

1/4

cup

freshly squeezed lemon juice

zest from 1 lemon

1

small shallot, finely chopped

1

tsp

minced garlic

1

tbsp

olive oil

1/2

tsp

sea salt
Instructions
In a small saucepan add 2 cups of water plus 1 cup of buckwheat.

Heat on high until mixture boils then turn to low and cover for 20 minutes.

Rinse cooked buckwheat with cold water and drain.

In a large bowl whisk the olive oil, lemon juice, garlic, salt, zest and shallot.

Add the rest of the ingredients including the cooked buckwheat and toss well.

Salad is ready to serve or place in refrigerator for a few hours to chill.

This salad is great stored in small jars as a grab and go salad.