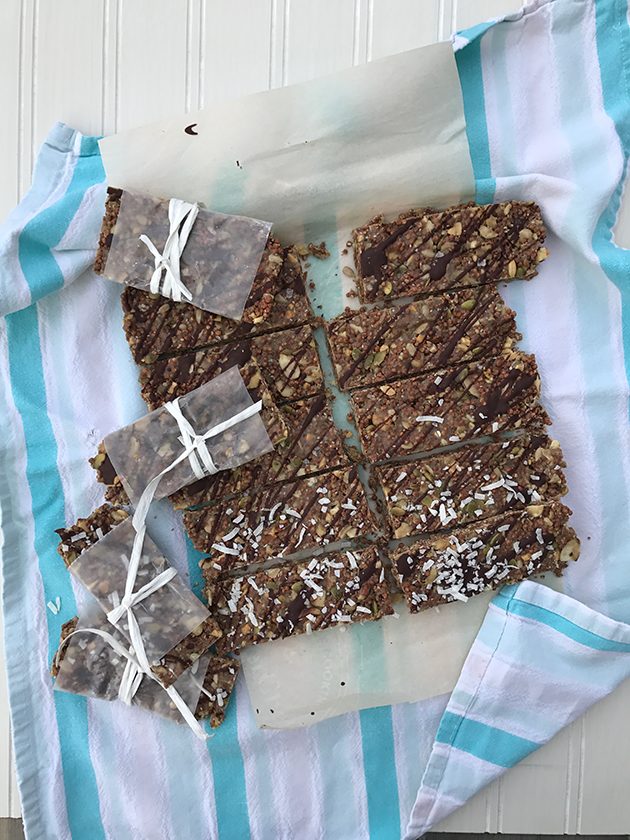 Quinoa Granola Bars
Ingredients
1/2

cup

raw almonds, coarsely chopped

1/4

cup

raw finely chopped peanuts

1/2

cup

raw walnuts, coarsely chopped

1/4

cup

raw sunflower seeds

1/4

cup

raw pumpkin seeds

2

cups

Perez Quinoa Pops cereal

(or you could used any popped quinoa)

2

tbsp

chia seeds

2

tbsp

hemp seeds

2/3

cup

maple syrup

3/4

cup

Sunflower butter

(or you could use peanut or almond butter)

1/2

cup

Enjoy Life chocolate chips
Instructions
Line a 9×11 baking pan with parchment paper making sure you have enough paper extending over sides to allow for easy removal.

In a large bowl add the almonds, peanuts, walnuts, sunflower seeds, pumpkin seeds, chia and hemp seeds as well as popped quinoa.

In a small saucepan add the sunflower butter as well as the maple syrup and heat on low.

Stir well and heat for a 3-4 minutes.

Add hot mixture to seed mixture and stir well.

Drop mixture onto lined pan and press firmly.

In a small saucepan or microwave melt the chocolate chips until smooth.

Use a small spoon to spread a bit of melted chocolate on the top of the bars.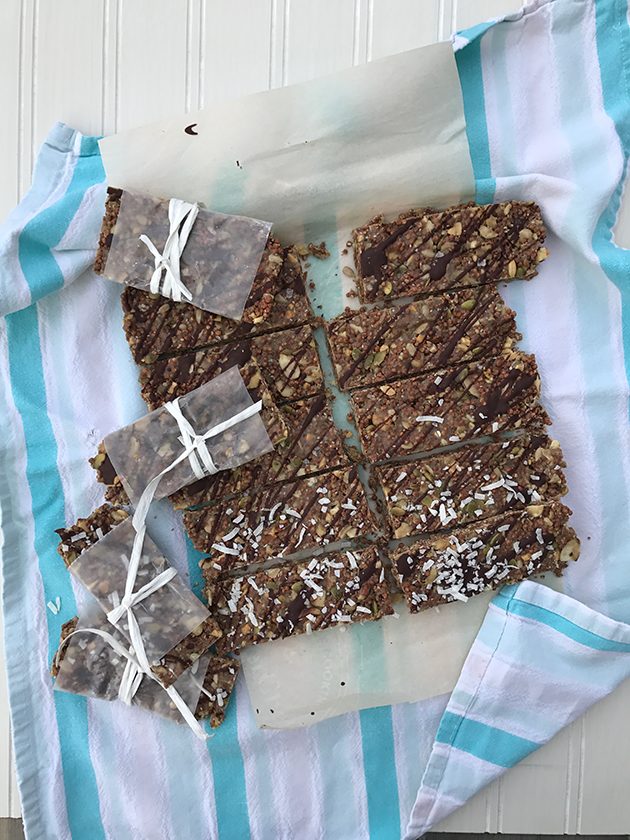 I am always looking for new ways to make homemade granola bars and especially ones that are lower in refined sugar.
Have you looked at the sugar content in most gluten free granola bars? It is shocking how high the carb count is in most bars and truthfully with all the sugar in a granola bar you might as well eat a cookie or a brownie.
Basically most store bought granola bars should be counted as dessert, a treat, not as breakfast or a healthy snack.
I think you will find this new gluten free quite appealing and one that I hope you make right away. It is also very easy to make for its a no-bake recipe and one that you could easily get your kids to help out with.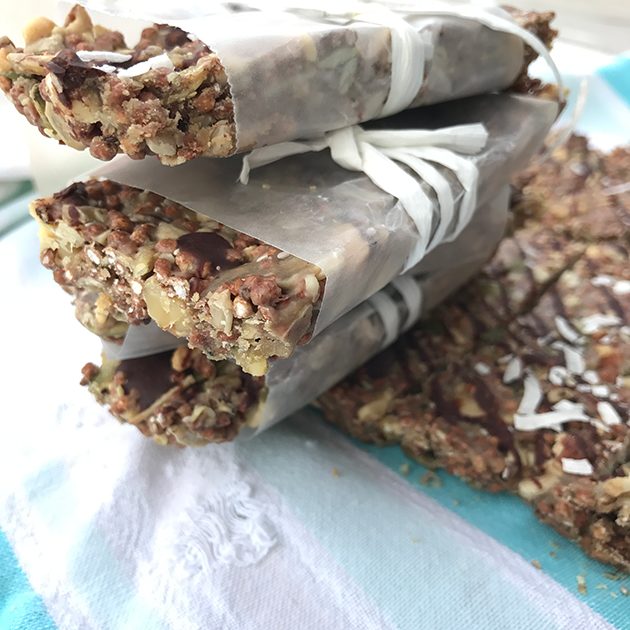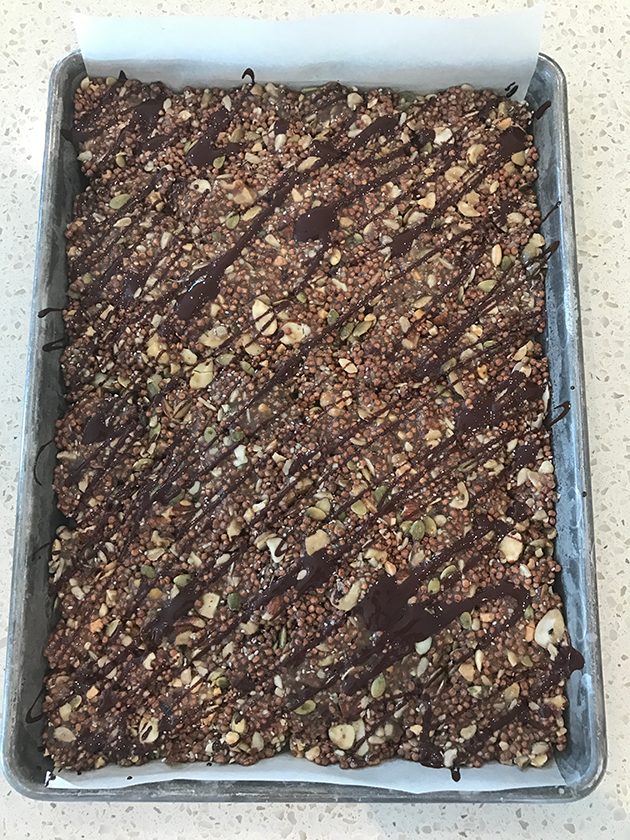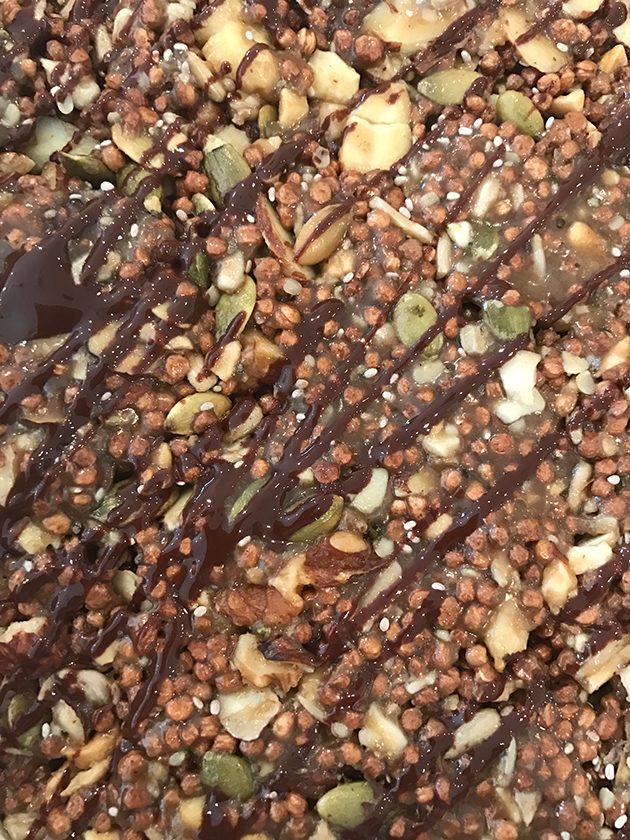 Refrigerate for at least an hour to set.
Remove from pan and slice into bars.
Enjoy!