As promised here is the 2nd of the sinfully rich, gluten free holiday treat recipes for you to make and share with family and friends.
This is a traditional fudge recipe in that you need to cook it for awhile. This is not a recipe that you can start on the stove, walk away and check on periodically. You need to constantly stir and watch this mixture as it cooks. You are dealing with butter, cream and sugar.
Do not be afraid though. The fudge is easy to make as long as you have a good candy thermometer. You want your sugar/cream mixture to set once cooled, this is not a sauce recipe. This caramel needs to get to the soft ball stage in temperature and then it is clear sailing to a great fudge.
One more piece of advice is to line your pan with parchment. I did not in my first batch and the fudge is much harder to slice and serve.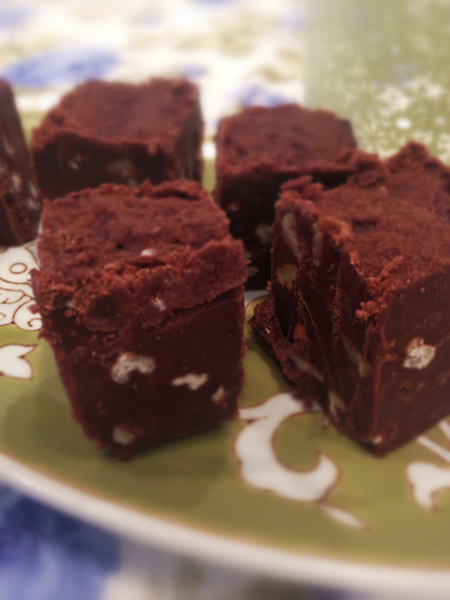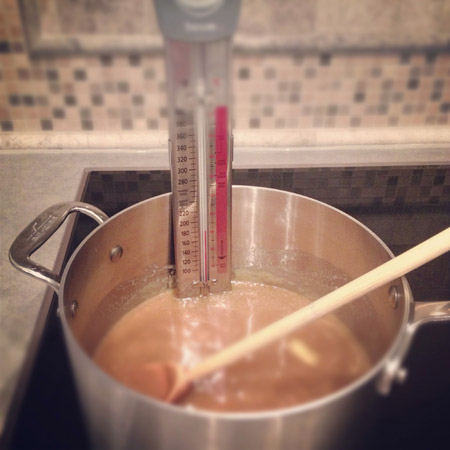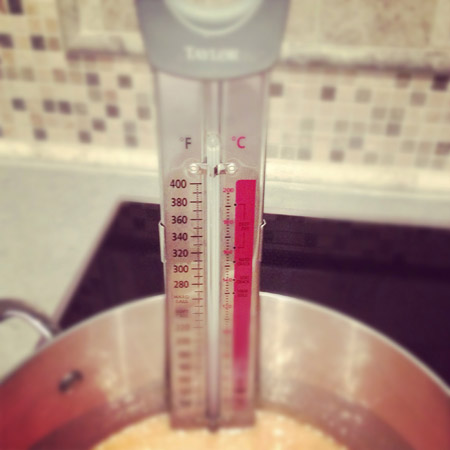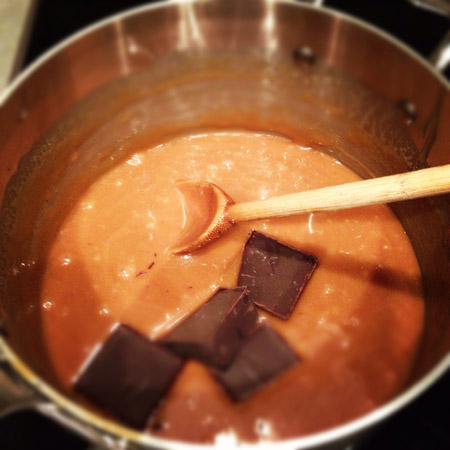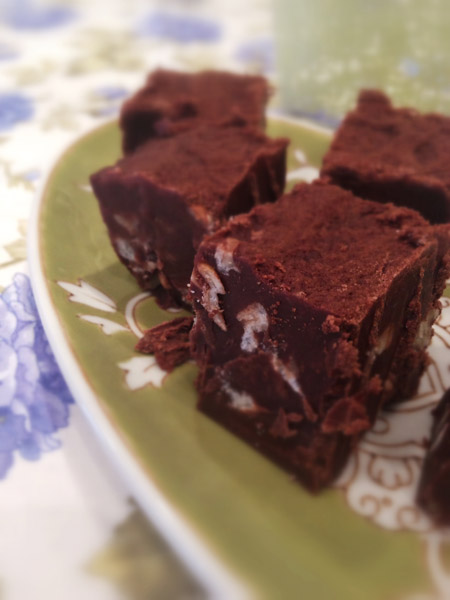 Gluten-Free Dark Chocolate Fudge
Ingredients
1

cup

white sugar

1

cup

brown sugar

1

cup

whipping cream

1/2

cup

butter
Pinch of salt

optional: use 1/2 tsp of maldon sea salt to batch, that's what I did

1/4

cup

corn syrup

8

oz

dark Chocolate squares

2

tsp

good quality vanilla

1/2-1

cup

nuts

optional
Instructions
In a medium saucepan add the 2 sugars, butter, whipping cream, corn syrup and salt

.Heat on medium heat, stirring while bring mixture to a boil.

Make sure you have your candy thermometer in saucepan.

Lower heat to low-medium and stir continuously while mixture cooks.

Cook fudge until temperature reaches soft ball stage (235-238 degrees) this takes about 20 minutes.

When it reaches soft ball stage, remove saucepan from heat and let sit for 10 minutes to cool.

Add chocolate squares and vanilla.

Add nuts and then pour mixture into a lined large square pan.

Cool fudge in refrigerator for at least an hour.