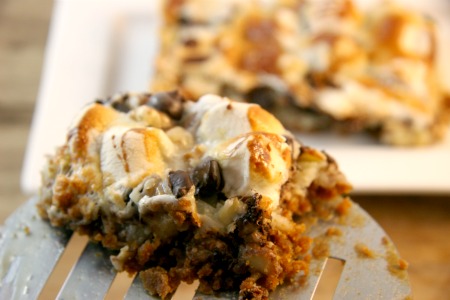 Today I realized that there is only 6 days left until the month of December! …..wait….what!?
November has flown by and I have no idea where the days went. Well, I do actually, we started a major renovation on our home and we are currently in the middle of phase 1. If you need to make time fly- renovate your home, it will surely keep you nice and busy!
Anyways, while the dry wall was going up in the dining room the other day, I was making squares in the kitchen with Jamie.
Although we were doing more talking and laughing rather than baking, I did get a batch of these squares finished and thought this would be another really easy, but super yummy, recipe for you to try. It's also a great holiday treat idea for guests, family, and all the parties that tend to pop up around this time of year.
If you love coconut as much as I do, you will really enjoy this recipe.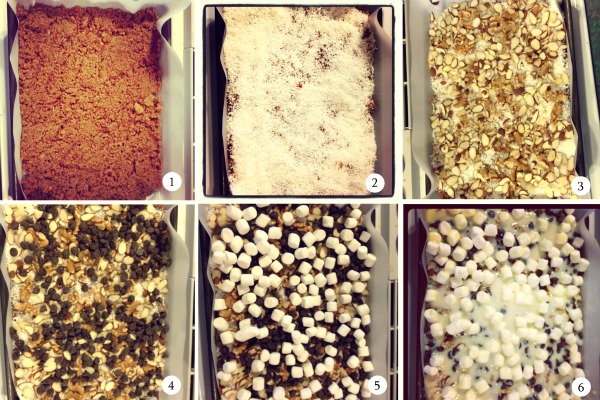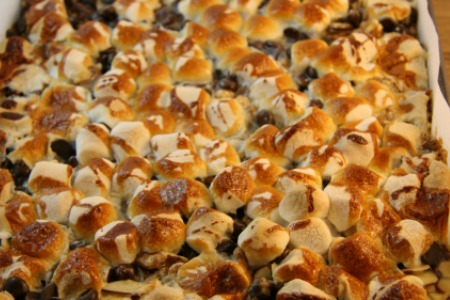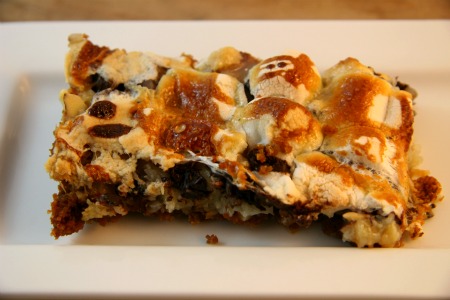 Mmmmm!
If you have any feedback regarding the photo's that would be greatly appreciated! Did you like the one picture with the steps underneath? Was it easier more condensed, or is it easier to have separate photographs? We would love to hear from you- please feel free to comment below.
Again, with December approaching here fast, I will definitely try to get more entertaining and holiday recipes to you.
Gluten Free Rocky Road Squares
Ingredients
1 1/2

cups

gluten free graham crumbs

1/2

cup

melted butter

1 1/2

cups

unsweetened coconut

1

pkg

Enjoy Life mini chocolate chips

1/2 – 1

cup

walnuts, pecans or sliced almonds

1 1/2

cups

mini marshmallows

1

can

sweetened condensed milk
Instructions
Preheat oven to 350 degrees.

Line a 9×13 pan with parchment paper.

For this Recipe we decided to try something a bit different! There are quite a few steps and I wanted to show all of the steps with one large picture instead of showing each step with seperate pictures. Each step has a photograph and is labelled so you can follow.

Mix gluten free graham crumbs and melted butter. Stir to combine. Add graham crumbs onto lined pan. Press down crumbs. (See photo 1)

Later add a layer of coconut in top. (See photo 2)

Add a layer of nuts. (See photo 3)

Add a layer of chocolate chips. (See photo 4)

Add layer of marshmallows. (See photo 5)

Pour condensed milk evenly, over whole pan. (See photo 6)

Next: Bake in 350 degree oven for 25-30 minutes.

Then, let cool before cutting and serving!