It is Sunday morning. The temperature outside is -15, and the ground is covered in winter white. I've already had a hot cup of earl grey tea, I am still in my pjs and enjoying the quietness of the morning. What do I want to make this morning?
Muffins. Muffins.
Pre-celiac mornings, I would whip up a basket of fresh muffins for my family to enjoy. I had a great recipe for a basic batter that allowed me to add various toppings for my families various likes. Some wanted blueberries, some did not like nuts, others liked cinnamon apple spice.
So that is what I wanted today, a great batter to add various topping to. And I found it. The mixture is simple to make and truly makes a fluffy muffin.
Fluffy? Gluten free?
Those 2 things do not normally go together but these do!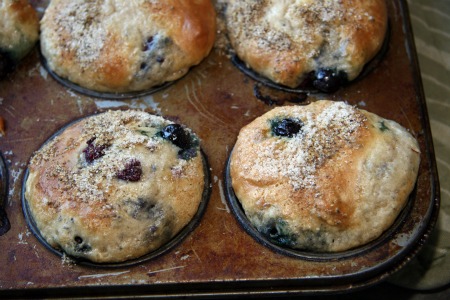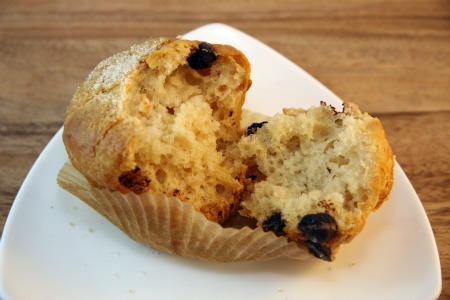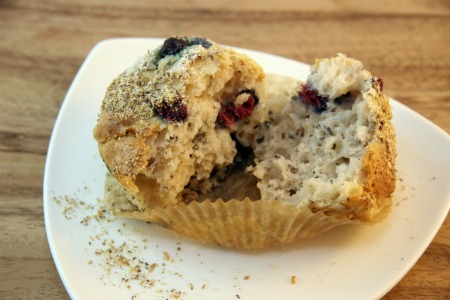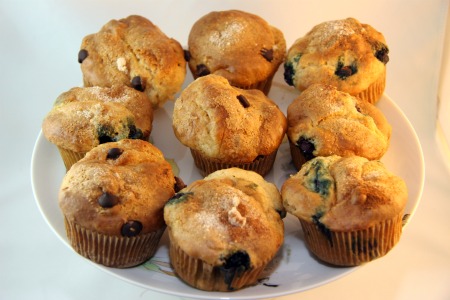 Gluten Free Muffins
Instructions
Mix together the cornstarch, tapioca starch, xanthan gum, salt, baking soda and baking powder.

Beat the eggs, buttermilk, oil, sugar, and vanilla together in a bowl until frothy (I used my stand mixer for this).

Add the dry ingredients to the wet.

Mix on high for about a minute.

Now is the time that you can add toppings to the mixture, or if you are like me you want a lot of variety.

I fill lined muffin pans with ½ batter, then I add the various toppings, and again, top with batter.

This again, allows of variety in your muffin flavors.

I added blueberries, to some, dark chocolate chips to some, in others I added a variety of nuts (walnuts, chia seeds, pumpkin seeds) cranberries, cinnamon, nutmeg, etc.

The list is endless in the possibilities.

Bake in a 375 degree oven for 20-25 minutes.

This recipe makes 12 large muffins.