Last month Kevin and I had the great experience of spending some time in Fairmont, BC. What made it even better is most of our kids were able to stay with us.
We had been kicked out of our house while they were refinishing our hardwood floors, and truth be told, I was beyond excited to have a fully functioning kitchen again.
I couldn't wait to bake, bake, bake for my crew!
The drive to Fairmont from Calgary is a beautiful drive that includes seeing some of the most beautiful mountains in the world. It is a mere 3 hours from Calgary.
I knew I wanted to bake a lot, but didn't want to take 5-8 different flours with me. At home, I normally have all the gluten free flours in jars available – but really wanted to bake simpler.
I had had success using Cup4Cup gluten free flour mix available at Williams Sonoma with a few recipes and wanted to see how the mix would work.
Well, it worked great!
I, as well, as everyone who was fed, enjoyed all the baked goods.
Yes, Cup4Cup is expensive, but I found the ease of it for me over the weekend was so worth it. I made banana muffins, oatmeal cookies, pancakes, banana bread and pumpkin coffee cake with the one bag.
I easily substituted the Cup4Cup flour with my old pre-celiac recipes.
The first morning in Fairmont I made a big batch of gluten free banana muffins. The muffins never got a chance to cool off before they were dug into.
They were such a hit, that Cam actually ate 4 – or was that 5 muffins in the end.

Once breakfast was consumed, we headed outside to check out the area. Our townhouse was located right beside a creek and a path up the hill to the hot springs.
Lots of climbing and exploring was done. The weather was absolutely beautiful, it was better than fall weather, more like summer.
On our hike we could see a waterfall that begged us to check it out more closely. What we found was a natural hot springs that tempted us to jump in.
I think we all could have stayed in that pool and waterfall all day. Our own little private infinity pool, surrounded by mountains and fresh air.
That afternoon, I baked up a big batch of oatmeal cookies. I found the recipe for thick, chewy oatmeal raisin cookies by smitten kitchen and just switched out the Cup4Cup for the regular flour.

With the Cup4Cup I also made a large banana bread.

And pancakes for the crew one morning and a pumpkin coffee cake and pan of brownies to take home.

All in all, my baking weekend was a great success and I would recommend Cup4Cup if you are looking for a great all purpose gluten free flour blend.
Our time in Fairmont was fantastic and we enjoyed ourselves tremendously. Kevin and I were so thrilled to have some of our staying with us. I think we all relaxed, laughed, swam, hiked, ventured, ate, drank and just plain had a great holiday.



On my way through Radium, BC I stopped at the Melting Pot for some breakfast and was pleasantly surprised that they offered gluten free toast with my meal.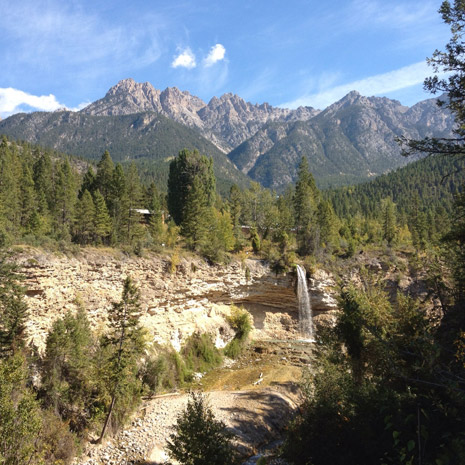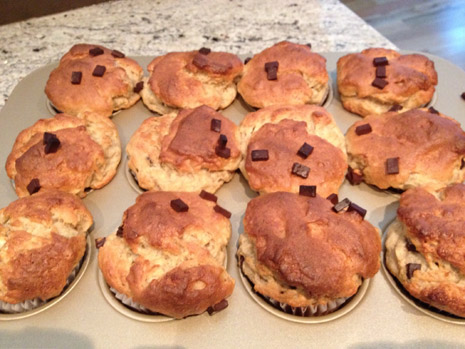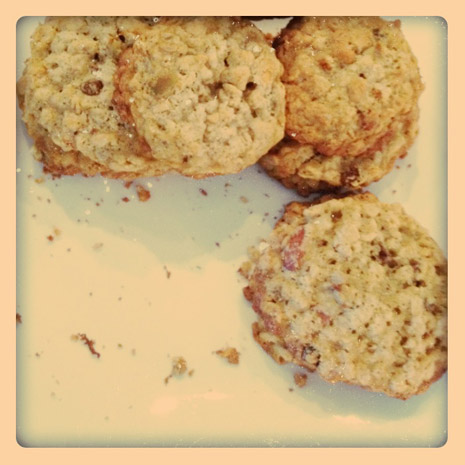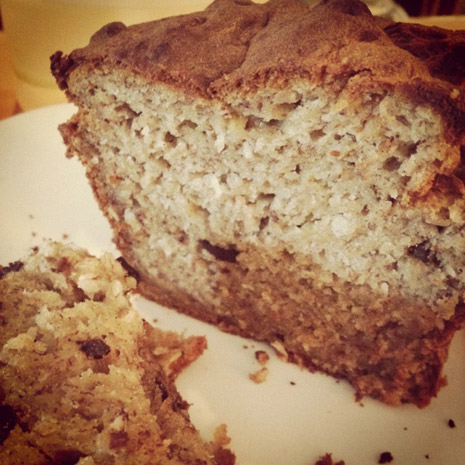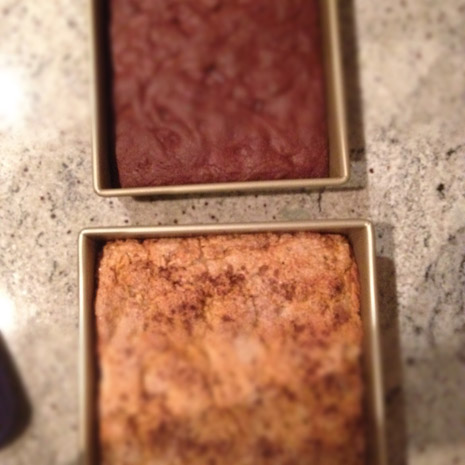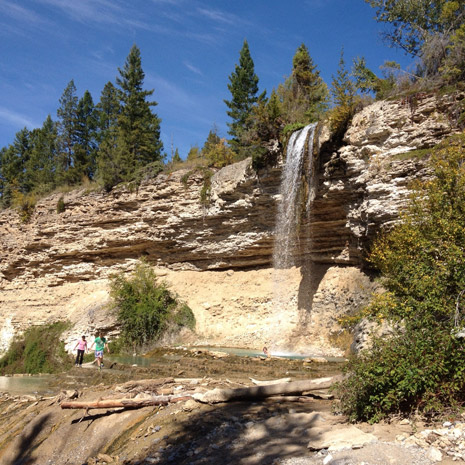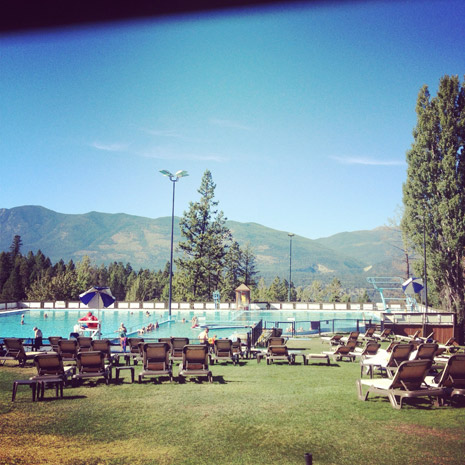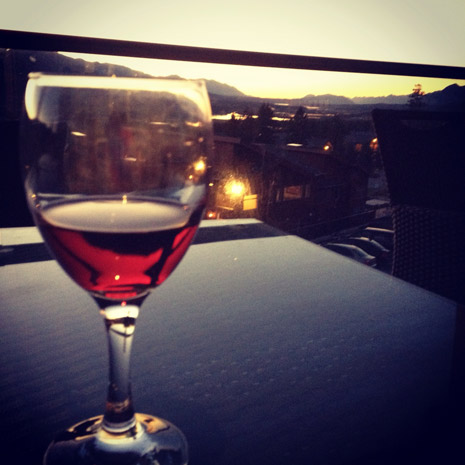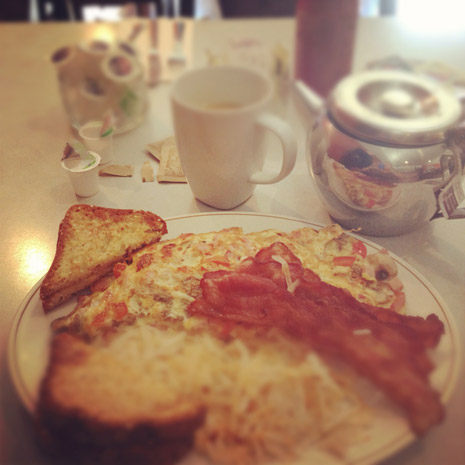 Here is the recipe for Banana Muffins that I made one morning.

Gluten-Free Banana Muffins (And Weekend in Fairmont, BC)
Ingredients
4

cup

gluten free flour blend

1

cup

organic cane sugar

11/2

tbsp

gluten free baking powder

1

tsp

baking soda

2

large eggs

1

cup

buttermilk

1

cup

mashed bananas

1/3

cup

melted coconut oil

1

tbsp

vanilla

1/2 -3/4

cup

gluten free dark chocolate chips

I use Enjoy Life brand
Instructions
In a medium bowl, whisk all dry ingredients together.

In another medium bowl, beat eggs with a hand mixer.

Add buttermilk, bananas, oil and vanilla and beat until blended.

Add dry ingredients to wet and stir until combined.

Line muffin pan with paper liners.

Bake in a 375 degree oven for 20-25 minutes.

Are you going to try these out?

Let me know what you think in the comment section below!