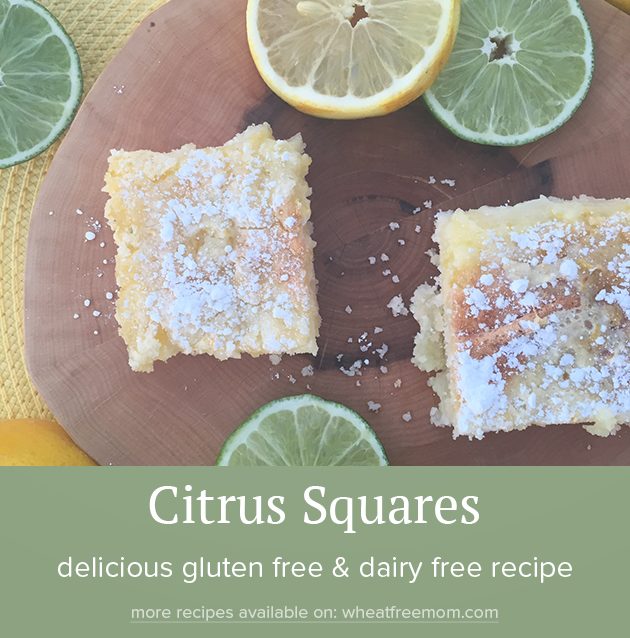 I am a seasonal shopper.
Nothing makes me happier than to head to the many farmers markets we have here in Calgary and see what fresh local produce is in.
I like to visit the markets on Fridays and have company over on the weekend to enjoy the freshest of the produce. What produce I have left dictates what I will make for the rest of the week
I love that!
Right now citrus is in abundance here. It is not local of course but it is readily available.
Meyer lemons, pink limes, juicy blood oranges.
So many great citrus options.
A few weeks ago I found sweet lemons at the market and new I would be making citrus bars once I got home.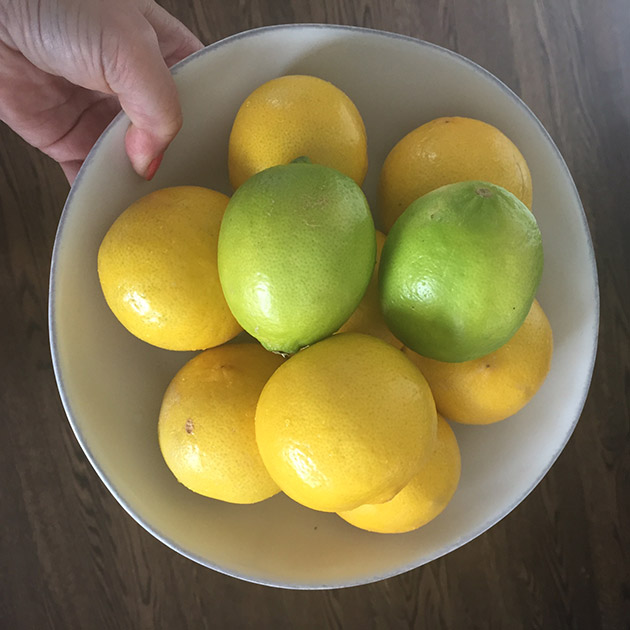 I have a recipe for lemon bars on my blog already, but it does not hurt to have more than one, right?
I used sweet lemons and limes in this version, but I am thinking I will try blood oranges next time.
The color alone would be interesting to see.
These bars are dairy free too for I used Earth Balance vegan "butter" in the crust.
This recipe is quite easy to put together with just 2 steps. Make and bake the crust then add the filling and bake again.
I find for gluten free bars it is best if these cool in the refrigerator before I slice them.
The cold helps them stick together and slice easier.
Gluten Free Citrus Bars
Ingredients
1

cup

gluten free flour blend (I use Compliments gluten free flour blend available at Sobeys and Safeway)

1/2

cup

Earth Balance vegan "butter", softened

1/4

cup

gluten free icing sugar

2

large eggs

1

tsp

lemon zest

1

tsp

lime zest

1

tbsp

fresh lemon juice

1

tbsp

fresh lime juice

pinch of salt

1/2

tsp

baking powder
Instructions
Preheat oven to 350 degrees.

Line a square baking dish with parchment paper.

I find this step very important for once bars are cooled it is easy then to lift the whole bar from the pan and then slice.

In a medium bowl use a hand mixer to combine the gluten free flour blend, vegan "butter" and icing sugar until it resembles coarse sand.

Press into the square baking dish.

Bake in the oven for about 20 minutes until lightly brown.

Remove and cool while you are preparing filling

In a small bowl beat the eggs, zests, lemon and lime juice, salt and baking powder with a hand mixer until light and foamy.

Pour filling over crust and place bake in oven for 20-25 minutes.

Cool on counter and then place in refrigerator to chill for a bit.