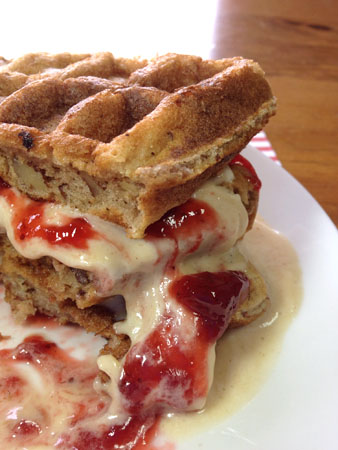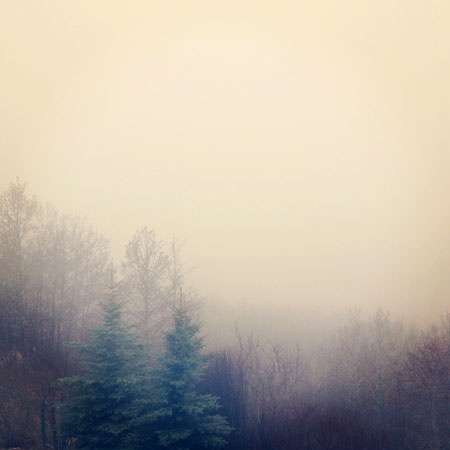 The weather here in Calgary has been very dreary. We've been waking up to fog every morning, fog so thick I can't even see the house across the street. And it has been cold, we are sweater weather all over again.
We are used to sunny blue skies here in Calgary even when the ground is covered in snow, so fog and consistent rain doesn't make us too happy here.

This however is a great time to turn the furnace up, light a fire, put on your favorite sweater and adding warm smells of spice and vanilla in the kitchen. My house has had a lot of company lately. No friends, family or extended relatives.
Usually during the day I'm alone. The hubby goes to work, and my youngest son goes off to university. However, he just finished his exams and his summer job has yet to start. The hubby has been taking a few days off here and there to work on house projects and getting his mustang ready for car shows. So I've enjoyed the busyness of the house and one of my favorite things to do for my family is to make a large breakfast. I usually do the traditional bacon and eggs but with this gloomy weather I felt like making some yummy waffles.
You'll notice I have a few recipes for gluten free waffles and pancakes on my blog.
Gluten Free Best Buttermilk Pancakes
There's something about pancakes and waffles that makes me feel like a warm blanket is on my shoulders, like I'm getting a hug from my grandma, like I'm making pancakes again for my little kids. I just like pancakes and waffles! Can't you tell? ????
So, how do you switch up waffles and make them more interesting? You add innovative ingredients and toppings! Like peanut butter and jam! Now imagine a warm waffle topped with creamy peanut butter filing and hot strawberry jam on top…. Yep! You want one don't you?
My recipe for my gluten free buttermilk waffles is already on my blog (link above), but I've added ground pecans and some warm strawberry jam to the batter.
* Note: before you get started * – To make these PB & J Waffles, make the peanut butter cream first, then waffles and strawberry jam topping.
Gluten Free PB & J Waffles
Instructions
Adding 1/3 cup ground pecans & 1/4 cup strawberry jam(Heated up in microwave for 30 seconds).

In a large bowl add all dry ingredients, whisking well to incorporate.

Add ground pecans and stir again.

Add buttermilk, eggs and oil and whisk, beating until a smooth batter is formed.

Once smooth, add in strawberry jam and stir.

Let batter rest for 5 minutes.
Peanut Butter Cream
Ingredients
1/3

cup

smooth peanut butter

3

tbsp

white sugar

1/4

cup

milk

1

cup

whipping cream
Instructions
In a small saucepan, heating over low-medium heat add peanut butter, sugar and milk.

Stirring constantly let mixture cook for a couple of minutes.

Your really just heating until mixture is smooth.

Remove from heat and let cool for 5-10 minutes

Once cooled, whip cream for 5 minutes until peaks form.

Fold whipped cream into peanut butter mixture.

You've now made peanut butter cream.

It can be stored in refrigerator until ready to use.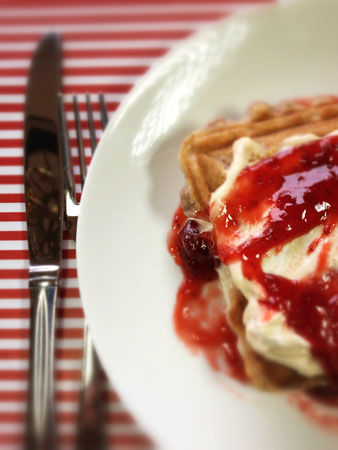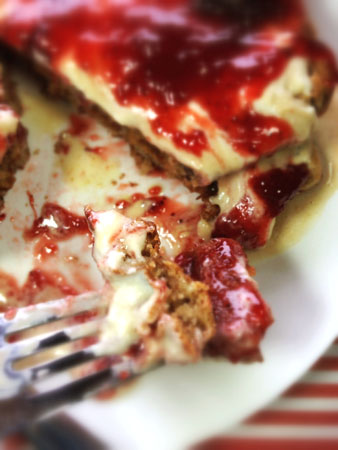 * Warning! *
This really does taste like a peanut butter and jam sandwich, it is also really filling so you may not be able to finish it. Really?
Nah….you'll finish it cause it is so so good! ????

Strawberry Jam Topping
Instructions
Heat up 1 cup strawberry jam in a microwave for 1 minute.

Stir well until jam is smooth.

Serve warm when waffles are ready.

To assemble waffles

Spread a little bit of warm strawberry jam on plate.

Place a hot waffle on jam.

Top hot waffle with peanut butter cream.

Place another waffle on top, a little more peanut butter cream and then pour some hot strawberry jam topping over.