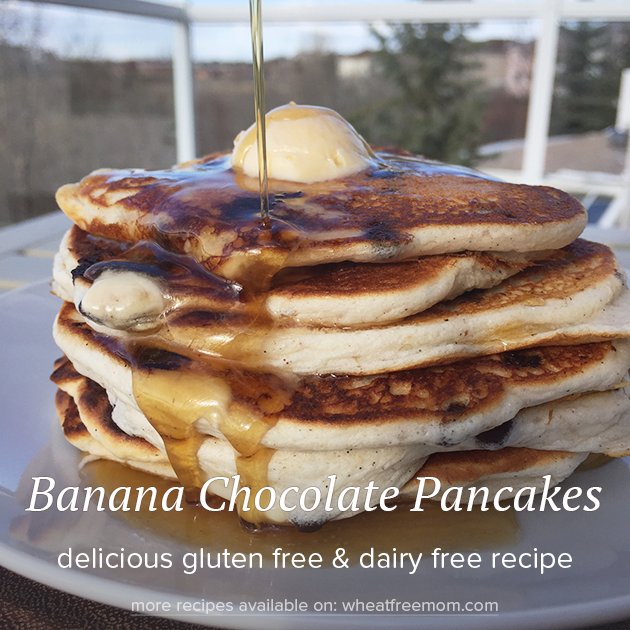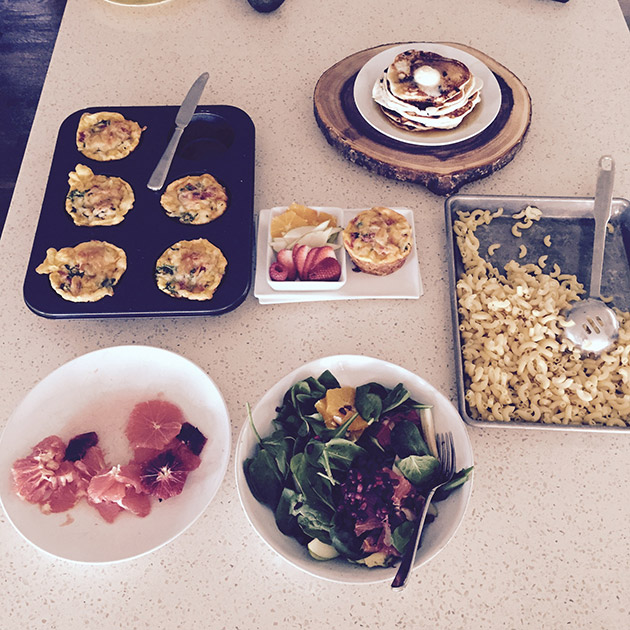 I was in the kitchen all day long today working on recipes for Amber Approved magazine and for a blogger pasta contest using Catelli gluten free pasta.
I enjoy challenging myself to come up with healthy lunch ideas or a spring time salad using all kinds of citrus fruits.

Playing in the kitchen and coming up with recipes exhilarates me. It fills me with energy to have many cutting boards out, chopping a variety of fruits, veggies and herbs as well as my stand mixer beating a gluten and dairy free dough in the background.
It can look like chaos but in the end four new recipes have been developed and photographed.
While in the midst of this chopping and stirring I thought of pancakes.
Yes, pancakes.
I knew I had a banana in the freezer and decided I would make banana chocolate chip pancakes.
You will be happy I did for I am sharing the new recipe with you.
This recipe is gluten free and dairy free but you can switch to cow milk if you want.
This recipe made about 15 medium pancakes.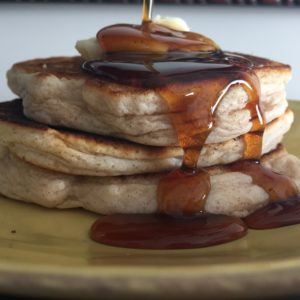 Gluten Free Dairy Free Banana Chocolate Chip Pancakes
Ingredients
1

ripe banana or I like to freeze bananas and then let them unthaw for 5 minutes before using

1 2/3

cup

goat milk

1

large egg

1

tbsp

sugar

1 1/4

cup

GF flour blend (I like to use Compliments gluten free flour blend available at Sobeys and Safeway)

1/2

cup

Enjoy Life mini chocolate chips
Instructions
In a large bowl use a stand mixer to beat the banana.

Add the egg and sugar and beat until smooth.

Add the goat milk and the baking powder and continue beating.

Add the gluten free flour and beat until you have a smooth batter.

Fold in the chocolate chips.

Coat a non stick frying pan with coconut cooking spray and heat pan on low-medium.

Pour a dollop of batter on the frying pan and lightly spread out into a circle shape.

Cook for about 2-3 minutes and flip pancakes.

Cook a couple minutes more.