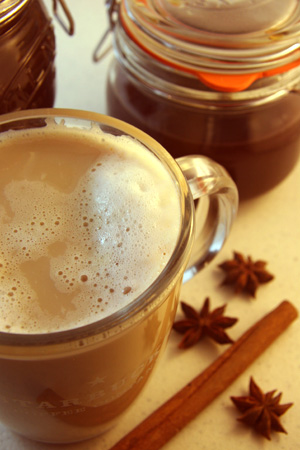 "Venti 1/2 sweet Chai tea latte with Lactaid."
That's my favorite drink from Starbucks during the winter season. These days that drink costs me around $5.00 which is crazy. I love Starbucks but I'm finding the increased prices a bit much.
So what to do?
Well in the fall I made homemade pumpkin spice syrup so that I could make my own pumpkin spice tea lattes. Now I can make my own 1/2 sweet chai lattes in the comfort of my own home, and so can you! ????
This concentrate has very little brown sugar in it but feel free to increase the amount if you have a real sweet tooth.This concentrate makes an excellent Christmas gift as well. Store it in a decorative glass jar.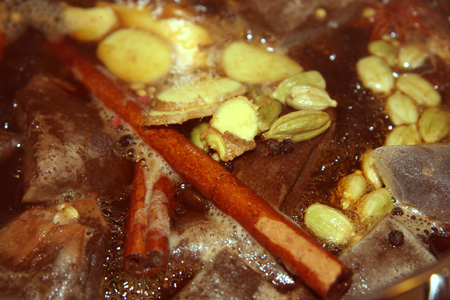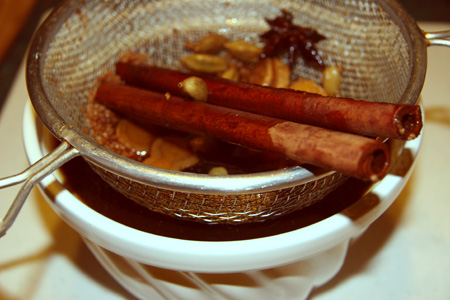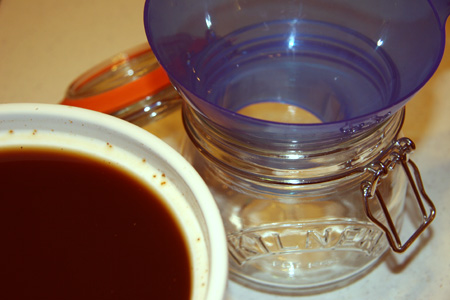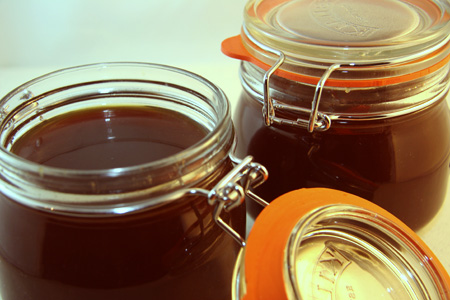 Gluten-Free Homemade Chai Concentrate
Ingredients
5

cups

water

10

bags

of black tea (earl grey, orange pekoe, or english breakfast)

2

cinnamon sticks

1

vanilla bean, sliced in half

1/2

cup

brown sugar

12

whole cloves

9

cardamon pods

1/2

tsp

freshly ground nutmeg

3

star anise pods

1/2

tsp

black peppercorns

8

corriander seeds

1/2

tsp

ground allspice

1

tbsp

orange zest

1

inch

piece of fresh ginger, sliced

1

tbsp

honey
Instructions
In a large pot, bring water to a boil.

Add tea bags, spices, zest and ginger.

Reduce heat, cover and simmer for 25 minutes.

Remove from heat, stir in honey and let it stand for 10-15 minutes.

Then pour concentrate into glass jars and keep in refrigerator for 2 weeks.

Use 1/4 cup of concentrate per large mug.

I use a combination of milk, water and concentrate for my chai latte.