Gluten free Cake Pops. Have you seen any out there? Have you found recipes for gluten free cake pops?
I bet you have seen cake pops everywhere… like Starbucks, but no gluten free ones, right? I scoured the aisles of cookbooks the other day at Chapters and not one of the cake pops books had any gluten free versions. Why?
Well today I solve that issue. Here is a recipe for gluten free cake pops that I hope you will be happy with. They are not hard to make, they just require patience as there are a lot of steps to be followed. Because there are a lot of steps, I am not going to write a long blog for you to read today.
Here is the recipe.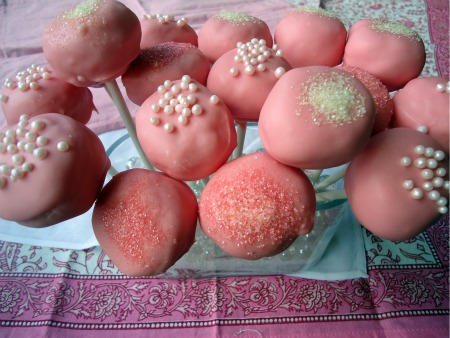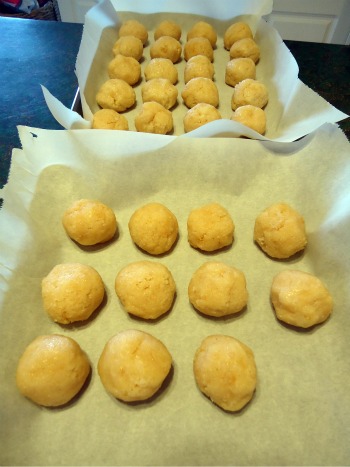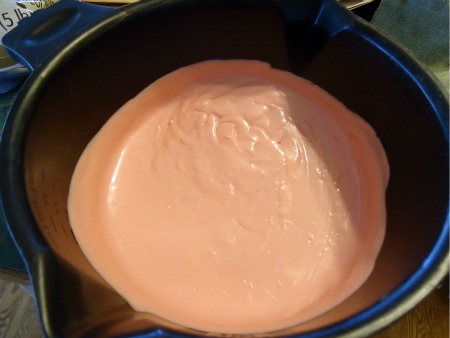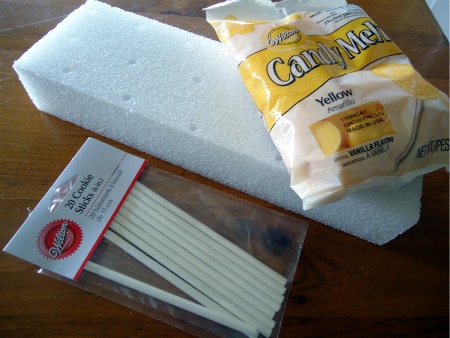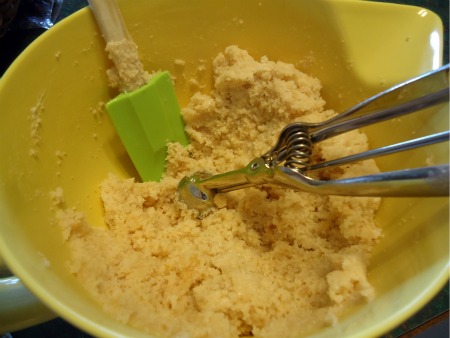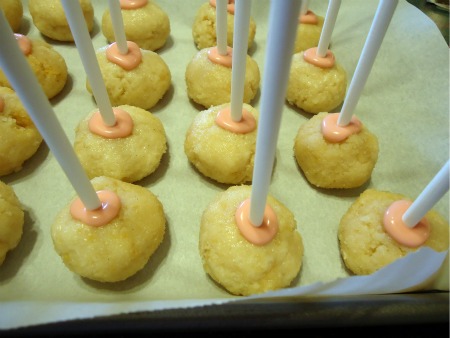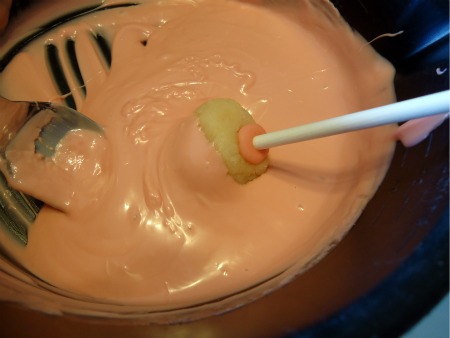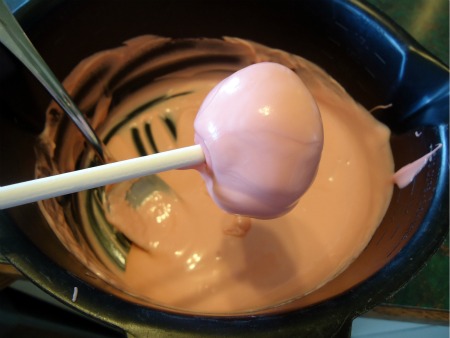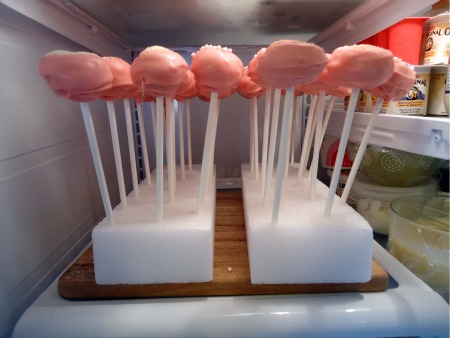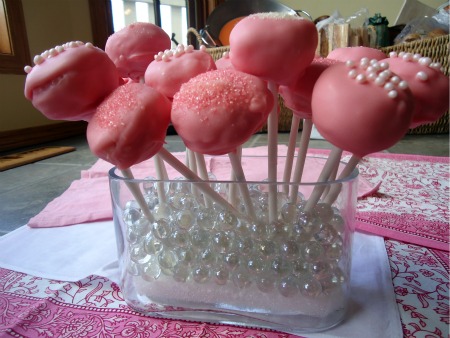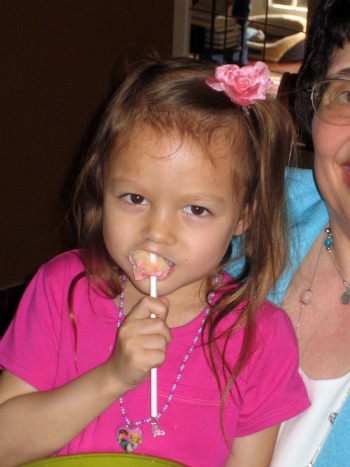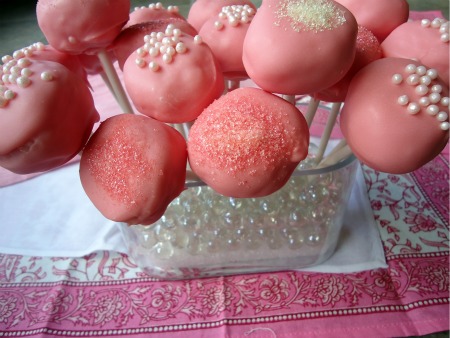 Gluten Free Cake Pops
Ingredients
Gluten free cake mix (I used celimix, but any will do as long as it makes a 8×8 pan)

Gluten free cream cheese icing (recipe to follow)

6

inch

6 inch cookie sticks (Available at Michaels) this recipe made 31 pops2 bags

Wilton candy melts (available at Michaels)

2

foam rectangles (to stand pops in)
Instructions
Prepare the cake mix according to package directions, bake in an 8×9 pan. Set aside and cool.

Prepare the cream cheese icing. Set aside til cake cools.Once cake is cooled, crumble cake, using a fork, into a large bowl.

Add cream cheese icing (start with a cup). The amount will vary, just use enough to allow mixture to roll into a ball.I used an x-small ice cream scoop to make the balls. I basically scooped up the mixture twice and rolled them into a ball with my hands.

Remove cake balls after an hour. You will have to reheat your candy melts again-make sure not to burn

Carefully dip the cake pops into the melted candy. Turn it around until it is completely covered.

Stick the cake pops into a foam rectangle to dry and decorate them with sprinkles or flavored sugars(do this right away so that the sprinkles stick on)

Take a breath! You have now made gluten free cake pops!
Cream Cheese Icing
Ingredients
1/2

cup

butter, softened

1/2

cup

cream cheese, softened

3

cups

gluten free icing sugar

1

tsp

vanilla
Instructions
Beat butter and cream cheese in large bowl of electric mixer until light and fluffy.

Add icing sugar and beat at low speed until well blended. Beat in vanilla until smooth.