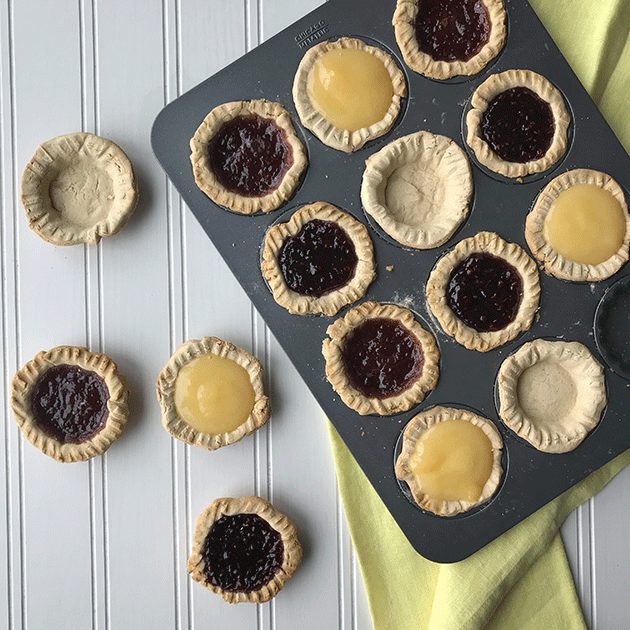 Grain Free Jam Tarts
Ingredients
1/2

cup

cold butter

(I like to use Becel soft sticks)

3

tbsp

white sugar

1 3/4

cup

cassava flour

1

large egg
Instructions
Jam for filling (1 Tbsp jam/tart)
In a large stand mixer add the cassava flour.

Turn mixer to low and add bits of the cold butter until mixture is crumbly.

Add the sugar and the egg and continue mixing on low speed.

Alternately add 1 Tbsp of cold water(total of 5-6 Tbsp) at a time while on low speed until it forms a dough.

Place dough in a small bowl and place in the refrigerator for an hour.
Tarts:
Preheat oven to 375 degrees.

Have a 12 hole tart pan ready.

Place a piece of parchment paper on the counter the size of a cookie sheet.

Sprinkle cassava flour over the parchment.

Place 1/2 the cooled dough and gently roll out until 1/4 inch thick.

Use a circle cutter slightly larger then the holes in the tart pan and cut out dough.

Carefully pick up the dough cut-outs and place into tart holes.

Gently press pastry into holes and use a fork to make a scalloped edge.

Fill each pastry with about 1 Tbsp jam.

Bake in oven for 8-10 minutes.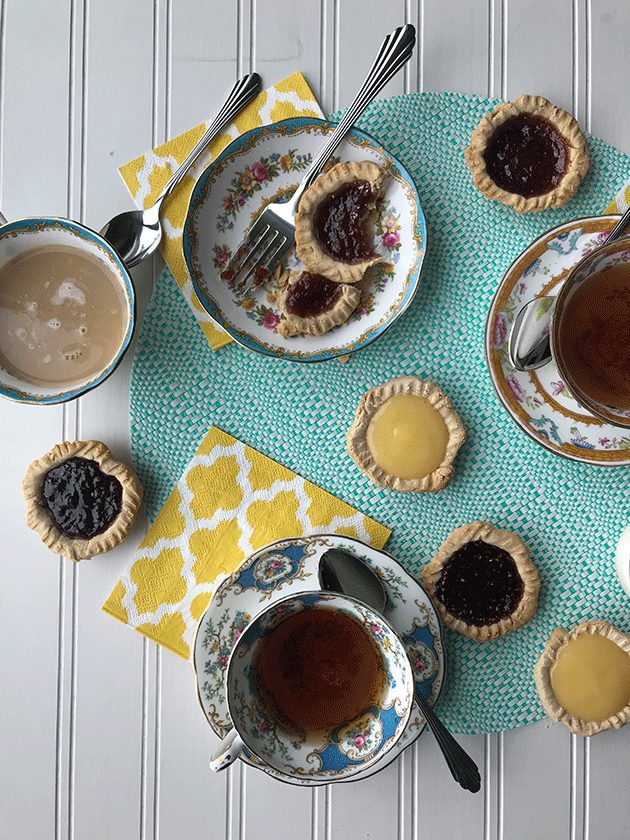 Jam tarts.
Jam, jammy tarts.
This is seriously the simplest of a tart filling for all you are going to use is jam. Whatever jam you have in the fridge will work.
I used raspberry and cherry jam in mine. I also left some tart shells empty and filled some with lemon curd.
These are also grain-free tarts using only cassava flour as the dry ingredient.
This recipe makes 12 regular tarts.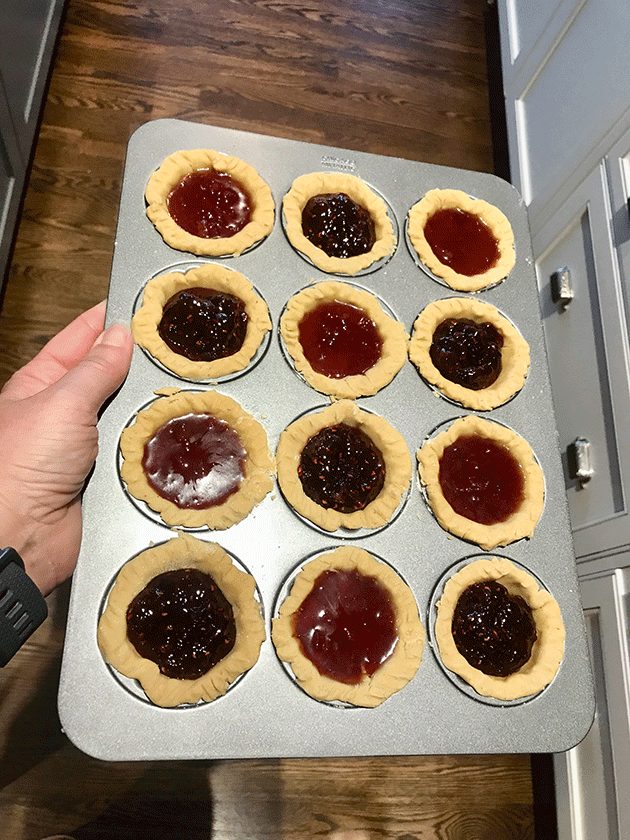 I previously shared a recipe for grain-free lemon lavender poppyseed loaf and will be sharing the recipes for mini cupcakes, chocolate whoopie pies, vanilla cake, biscuit cookies and buttermilk biscuits also.