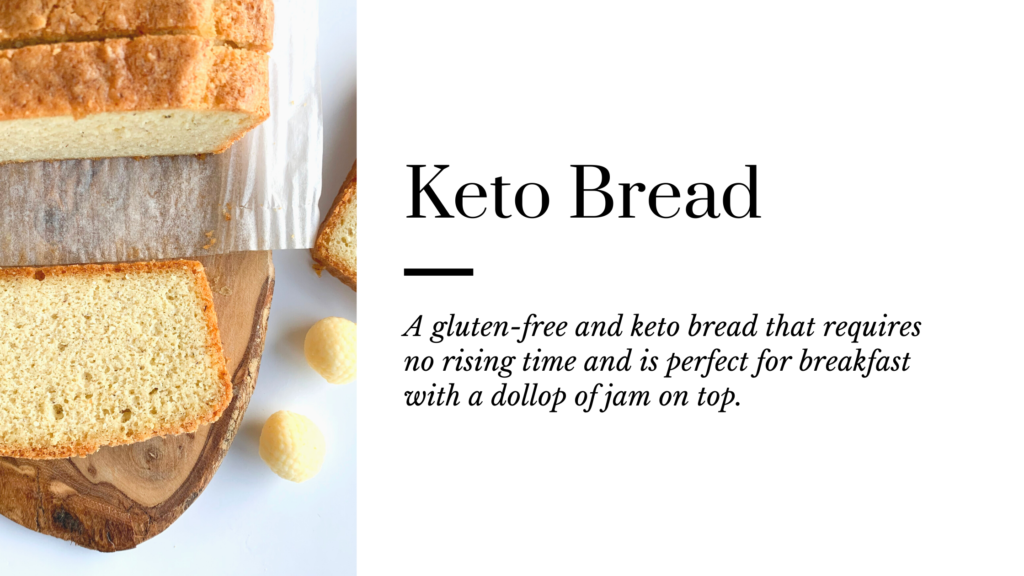 A great gluten-free, low-carb and keto bread recipe is a big help when you are focusing on a eating keto. This low-carb bread is simply so good and is also easy to make. It has no eggy-taste and definitely will hit the right spot to satisfy those bread cravings.This keto bread is wonderful sliced and lightly toasted with butter on it. It has a soft crumb and is comforting like regular bread.
This keto bread is and made with almond flour and coconut flour. It is a great low-carb solution to your bread needs, proving that you can still eat bread when you are on a keto diet. Keto bread is a good way to cut back on carbs without sacrificing flavour and taste. Have your bread and eat it too!
There is no reason to cut out eating bread completely. With just a few alterations to traditional gluten-free carb bread, you can still enjoy a slice or two. No rising time or added yeast in this keto bread recipe. Prepare to eat bread even though you are on a low-carb plan.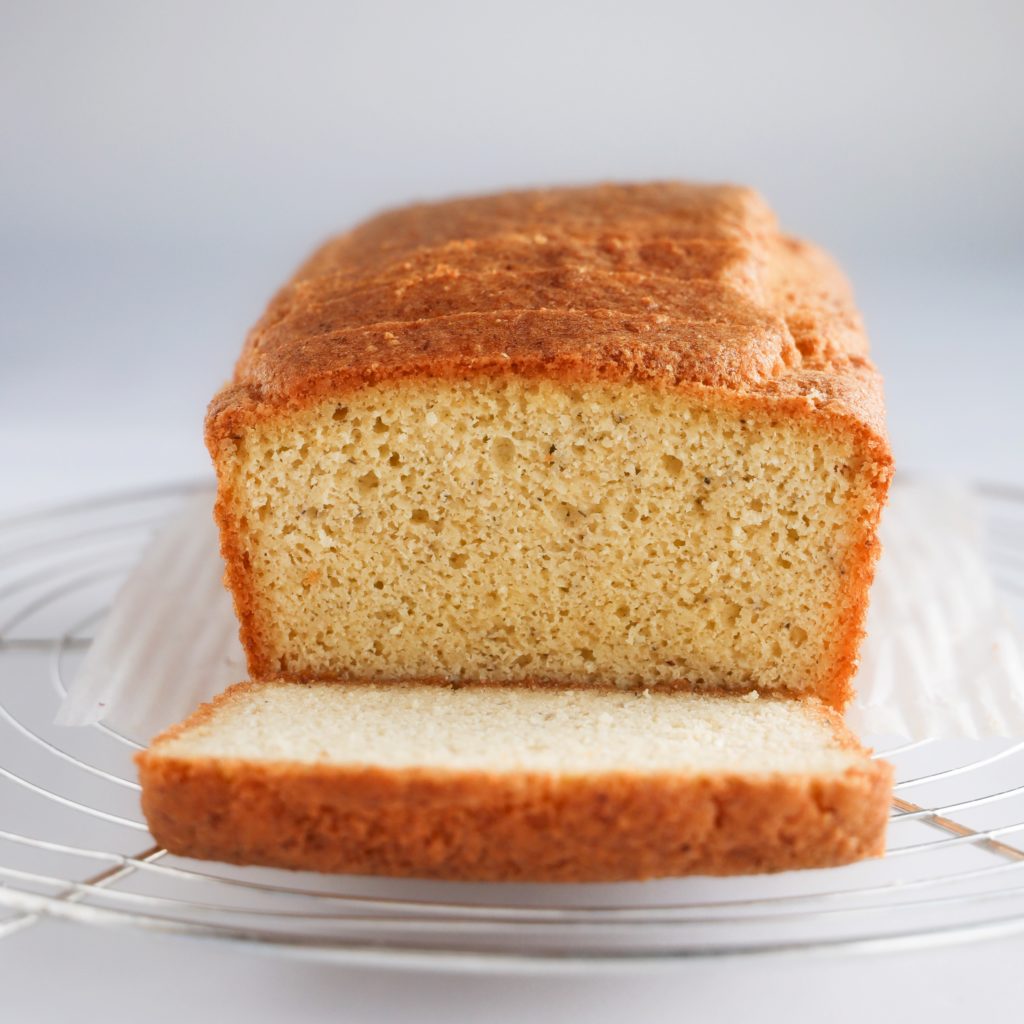 Bread is one of the most missed foods by low-carbers and this gluten-free keto recipe will help you when you are craving bread. This easy gluten-free keto bread recipe is made with almond flour, coconut flour and psyllium husks. It is a great bread to have on hand for toasting, low-carb sandwiches or with your favourite bowl of soup.
Even if you are not following a low-carb or keto plan, most of the gluten-free breads on the market have too many carbs in them I think. I enjoy this gluten-free keto bread just as a healthy option and I hope you will give the recipe a try. The best part of this keto recipe is that it's simple. Once you have it down, you can easily make this keto bread recipe anytime you want. I like to make a loaf on Sunday and have it ready for the week.
TIP: Make sure you are using finely ground almond flour in the recipe.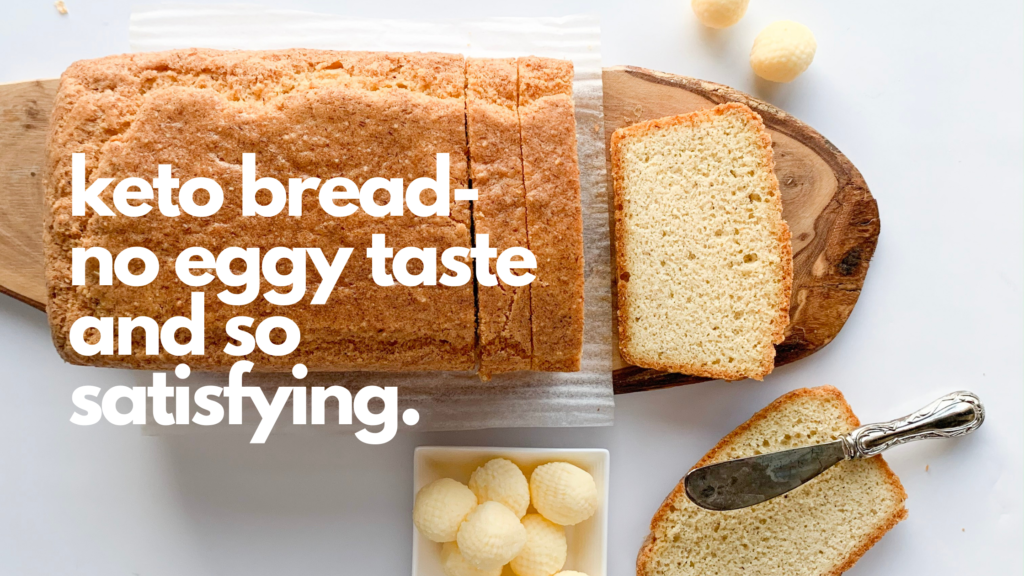 Here are some handy things to help you make this keto bread:

It is so nice to have a loaf of low-carb bread at your disposal when you are on a keto diet. Getting a craving for carbs you can have a slice of this tasty low-carb bread instead. Check out the recipe and start making great keto bread today!
TIP: Store low-carb bread in the refrigerator in an air-tight container. It will last at least a week in the fridge-that's if you don't eat it right away.
When you first start out on a low-carb, keto journey you are going to having carb filled gluten-free baked goods. It is so nice to have a great low-carb alternative like this keto bread. I like using this bread for breakfast and as a sandwich bread for lunches. Lightly toasted with a bit of butter and low-carb jam is my favourite way to enjoy this keto bread.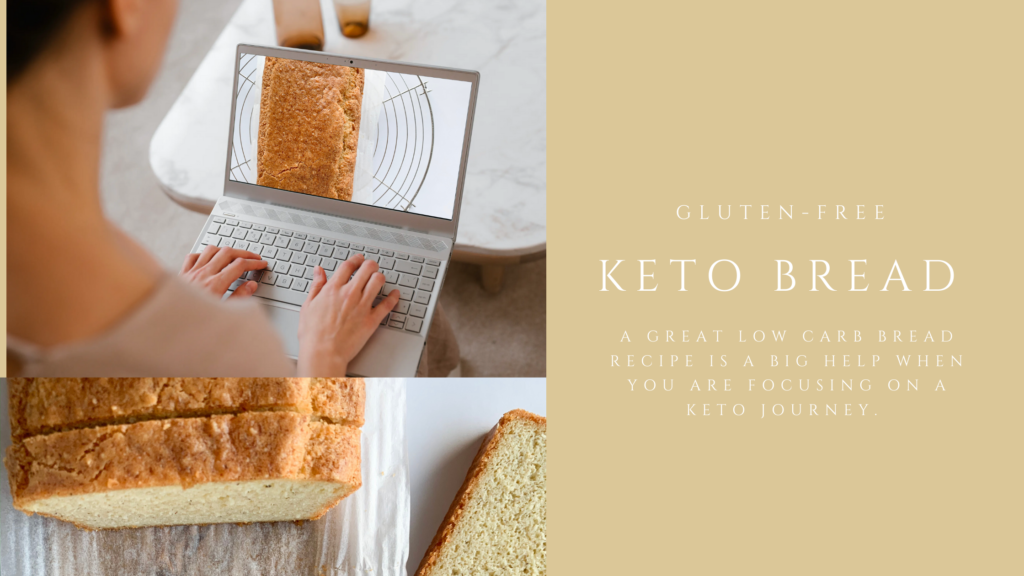 This keto bread is gluten-free because it is made with coconut and almond flour instead of traditional high starch flours like rice or cornstarch. As with most low carb breads, the psyllium husk powder gives the keto bread, more of a bread texture. It helps to take away the "eggy" taste that some low-carb breads have.
For most people when they start a low-carb or keto lifestyle, bread is the first food that comes to mind to avoid. The thought of giving up bread is one of the hardest things when most people start the journey. This keto bread recipe allows you to include a slice in your daily meals. Sometimes not having a slice of bread, or that sandwich you love, makes staying on a low-carb eating plan to hard. That is why I am happy to share a great tasting keto bread recipe with you.

Want more recipes? Subscribe to get new recipes delivered right to your inbox. Stay in touch on Facebook, Twitter, Instagram and Pinterest. I really would love to hear from you. Tag me #wheatfreemom if you make one of my recipes.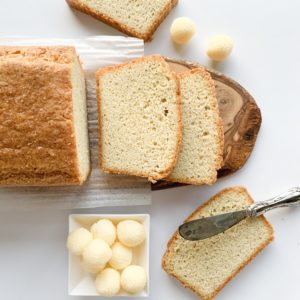 Gluten-Free Keto Bread
A great low-carb, gluten-free and keto bread recipe is a big help when you are focusing on eating low-carb. This keto bread is simply so good and is easy to make.
Instructions
Preheat oven to 350 degrees.

Melt the butter and coconut oil together in the microwave.

In a stand mixer add all the eggs.

Add the melted butter/oil and beat again.

Add the rest of the ingredients except the hot water.

Turn mixer to medium/high and beat batter for 2-3 minutes.

Add the hot water and beat until batter is fairly light.

Spread batter into loaf pan.Bake in oven for 50-55 minutes.