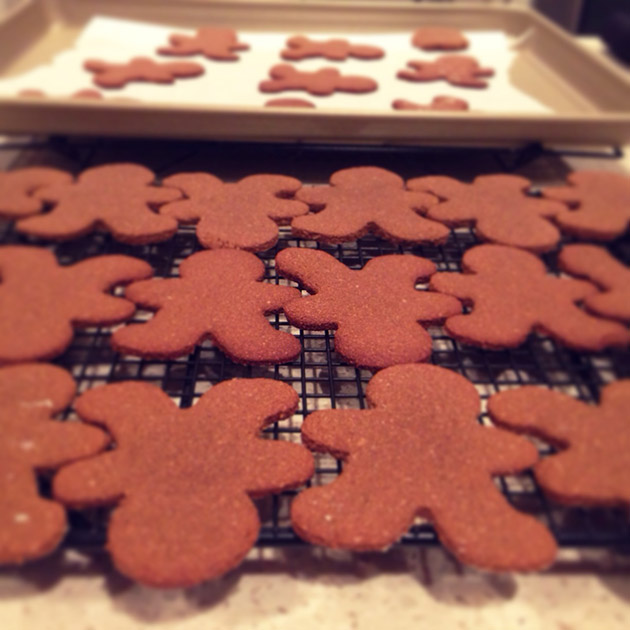 Gluten Free Vegan Gingerbread People
Ingredients
Instructions
In a stand mixer add the non-dairy butter, honey and molasses.

In a medium bowl whisk the coconut flour, almond flour, all the spices, baking soda and salt.

Add dry ingredients to the molasses mixture and mix until a dough forms.

Place dough in a small bowl and refrigerate for about an hour.

Preheat oven to 325 degrees.

Line 2 cookie sheets with parchment paper.

Cut another 2 sheets of parchment paper.

Place one sheet of parchment paper on counter and place 1/2 chilled dough on it.

Place the other sheet of parchment paper on top and then roll dough until thin.

Cut dough with cookie cutters.

Place cookies on cookie sheet and bake for 8-10 minutes.