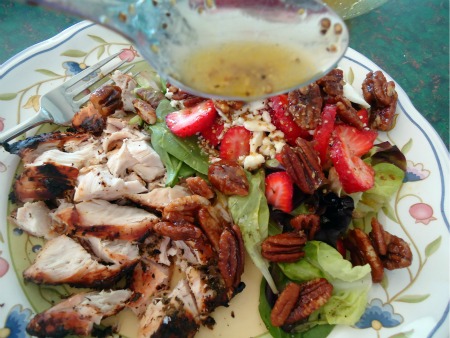 Lemons, strawberries, spring greens, candied pecans, feta cheese. Those are the ingredients for a salad I made last night. Strawberries are in season here, so why only use them for dessert? Adding them to a salad with lemons and pecans brings out flavours of sweet, tart, crunchy and smooth.
I love lemons! I really never used that many lemons in my cooking until I became celiac. I guess once I found out that most salad dressings have gluten in them I was looking for a fresher taste. My friend Sara in Florida showed me a simple way of making a great salad, using great olive oil, freshly squeezed lemon and also using fresh salad ingredients. I remember the flavours bursting in my mouth and have loved lemons ever since. Thanks Sara!
Make sure when you are making a vinaigrette that you use a really good olive oil. I like the one I get at Williams Sonoma Olio Santo extra virgin olive oil, it is expensive but a little bit goes a long way and it really adds a depth and richness to the dressing.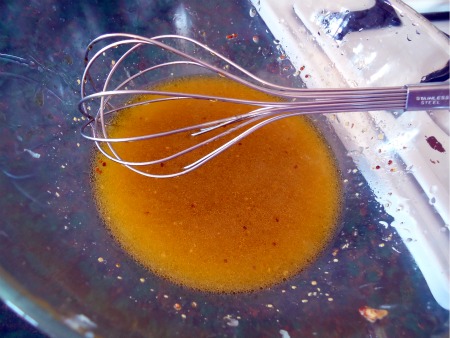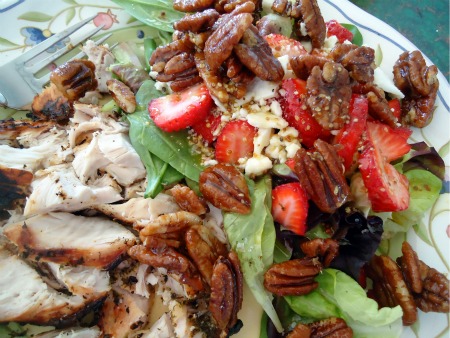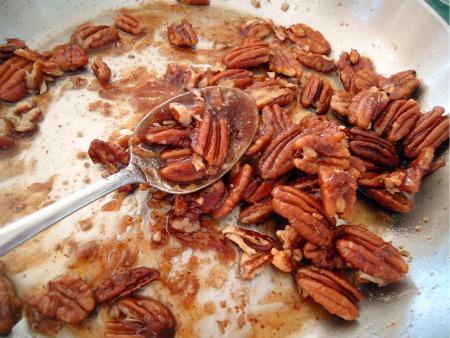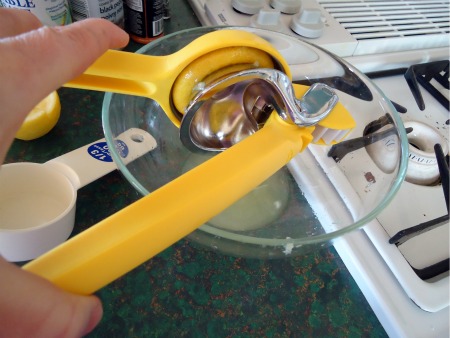 Ingredients
2

tsp

grainy mustard

1

tsp

liquid honey

1/3

cup

fresh lemon juice (*see note)

1/3

cup

extra virgin olive oil (I use Olio Santo)

Fresh ground pepper
Instructions
Combine in a bowl mustard, honey and lemon juice. Gradually whisk in olive oil until well combined and season with pepper. Set aside.

For this salad I used organic baby greens, sliced strawberries, feta cheese, and candied pecans.

Here is how I make the pecans. Candied Pecans

In a frying pan set on low/med heat, melt 1 Tbsp coconut oil.

Add @ Tbsp agave nectar, sprinkle of cayenne, ½ tsp good cinnamon and heat for a minute. Add 1 ½ cups pecans and cook for 2-3 minutes, watching heat for not to burn the mixture. Stirring constantly.

Remove from heat and once cooled they are ready to be served. (store extras in the fridge)

**Lemon Hints**I love the lemon squeezer I got from Williams Sonoma. It really makes the work of getting juice much easier. Here is a hint on getting as much juice as possible out of your lemons.

Poke 3 holes in lemon with a knife, place lemon in microwave for 20 seconds. You will get much more juice that way.

Also, when your lemons are starting to go in the fridge, put them in the freezer and remove them for future juicing.