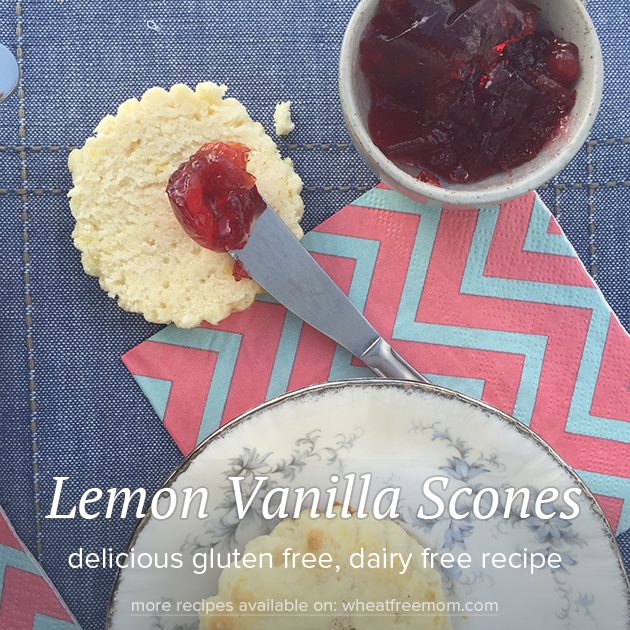 In my last post for Gluten Free Banana Bread I had explained that I am going through my blog and making sure recipes posted are mine.
When I first started blogging I would share gluten free recipes that I thought were worth sharing. What I discovered is that while it is fine to share a link back to the original website it really is not okay to post the whole recipe on my site.
I was not taking credit for any of those recipes but feel it is time for me to make all recipes that I share mine.
Here is another revamped recipe.
This one is for Gluten Free Scones. Scones are a favourite of mine especially when I know I am having company for tea or instead of muffins for a brunch. Scones tend to dry out so I find they are best enjoyed the day of.
You can pretty much add anything to a scone making them either sweet or savory.
Adding finely chopped green onions and dill would make the scones savory and would be served with a soup, salad or even a quiche.
Adding lavender, lemon, lime or orange zest would make scones delightful or afternoon tea.
You can even cut the scones in half and top them with a warm strawberry compote instead of shortcakes. So many options.
I sprinkled vanilla salt on these scones. You can find vanilla salt at most specialty kitchen stores such as Williams Sonoma..
Gluten-Free Lemon Vanilla Salted Scones
Ingredients
3

cups

gluten free flour blend (I like to use Compliments gluten free flour blend)

1/4

cup

white sugar

3/4

tbsp

baking soda

3/4

cup

Earth Balance vegan "butter", cut into small pieces

1

tbsp

lemon zest

1 1/2

cup

goat milk

2

tsp

apple cider vinegar

1/4

tsp

salt

optional vanilla salt for sprinkling on scones before baking
Instructions
Preheat oven to 350 degrees.

Line a cookie sheet with parchment paper.

In a stand mixer add the dry ingredients (gluten free flour, sugar, salt and baking soda) and mix on low speed.

Add the vegan "butter" and mix on low speed for 2-3 minutes until dough is crumbly.

In a small bowl whisk the goat milk, apple cider vinegar and lemon zest.

Add wet ingredients to dough and mix on low speed until dough is formed.

Sprinkle a bit of gluten free flour onto the counter.

Transfer dough to floured counter, sprinkle with more gluten free flour and roll dough lightly until it is at least an inch thick.

Use a round biscuit cutter to cut out scone shapes.

Place each circle onto parchment lined cookie sheet.

Brush top of each scone with a bit of goat milk and then sprinkle vanilla salt on each one.

Bake in oven for 15-20 minutes until scones are lightly golden.

Remove from oven and cool for a few minutes before serving.