This is day 3 of my #20daysofcookies campaign to post a new gluten free dairy free recipe each day. Enjoy recipe #1: Snickerdoodle and recipe #2: Hazelnut Biscotti.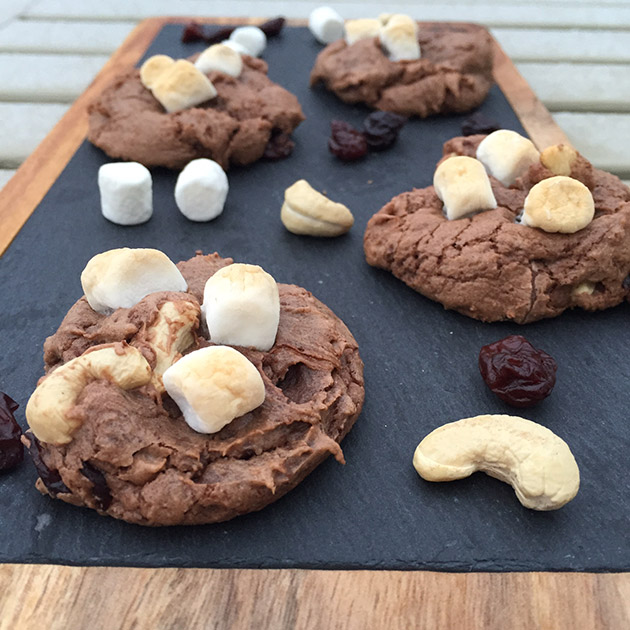 Here is the 3rd new cookie recipe for the month of December, #20daysofcookies, where I will share 20 new gluten free cookie recipes from December 1-20. Make sure you subscribe to receive each one!
This gluten and dairy free cookie recipe is a good one. Something about toasted marshmallows on top of cookie just makes me happy.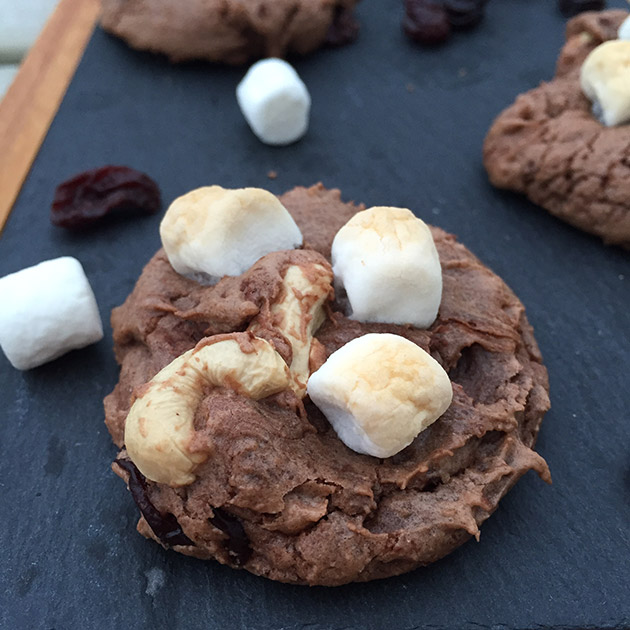 Gluten Free Chocolate Marshmallow Cashew Cookies
This recipe is gluten free and dairy free. It makes approximately 24 cookies.
Instructions
Preheat oven to 350 degrees.

Line 2 cookie sheets with parchment paper.

Microwave 1/2 cup chocolate chips on high for a minute until chips are melted.

In a stand mixer beat the vegan "butter with the sugar until mixture is creamy.

Add the eggs and beat again, scraping bowl to combine.

Add the melted chocolate and the vanilla and mix again.

In a small bowl whisk the gluten free flour, cocoa powder, baking powder and salt.

Add dry ingredients to wet and beat again for a minute.

Add the cashews, cherries and chocolate chips and mix.

Drop dough onto lined cookie sheet and top each cookie with 3-4 marshmallows.

Bake in oven for 10-12 minutes.

Remove from oven and let cool.