Thanksgiving is one of my favorite holidays. I think one of the main reasons is the bounty of fresh veggies that are available here in our farmers markets in Calgary.
As promised here is another recipe using Robin Hood's gluten free flour blend.
Deciding what to make with this gluten free flour was easy.
My boys, David and Cam, love my pumpkin roll. My original recipe was a "gluten" filled pumpkin roll but with both myself and Cam being gluten-free I knew I needed to make a pumpkin roll that we all could enjoy.
Usually when I make pumpkin roll it is both filled and covered with sweet whipped cream but I decided to switch this one up and fill it with a french chestnut spread/cream cheese filling.
Feel free to just use whipped cream, that truly is my son David's favorite.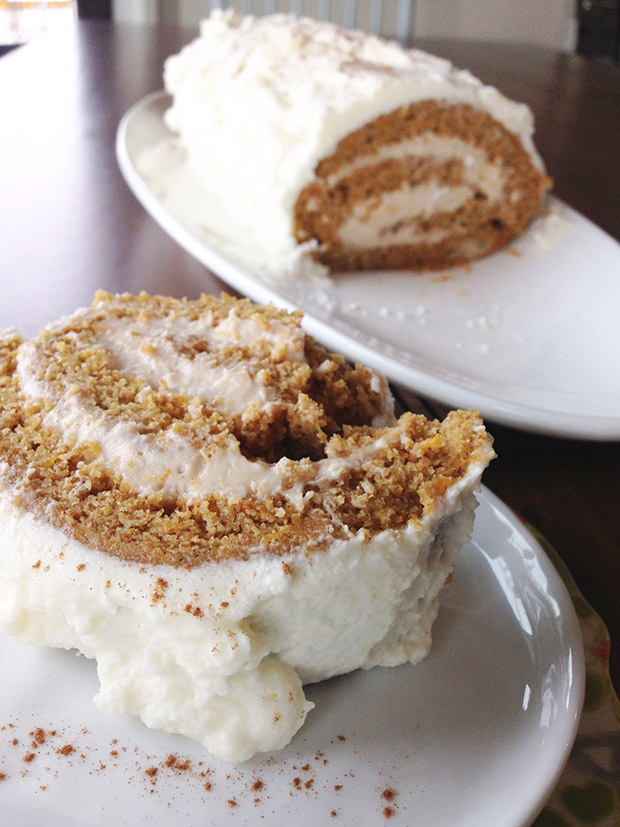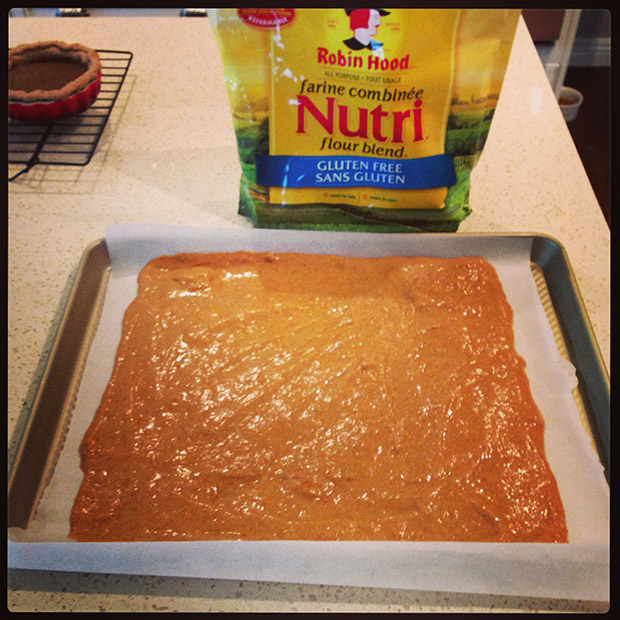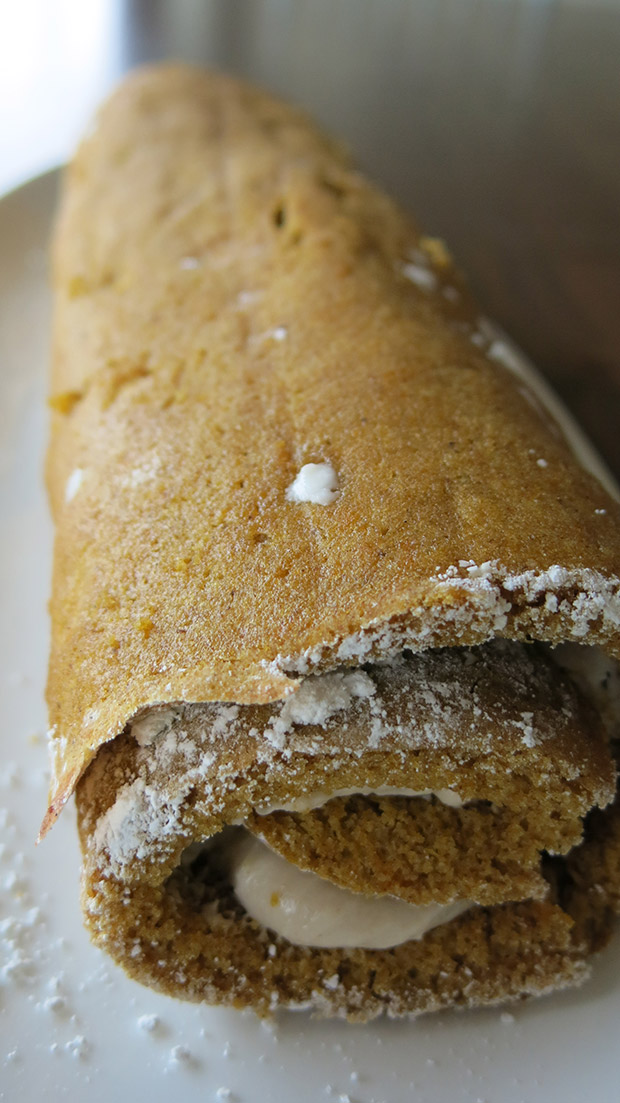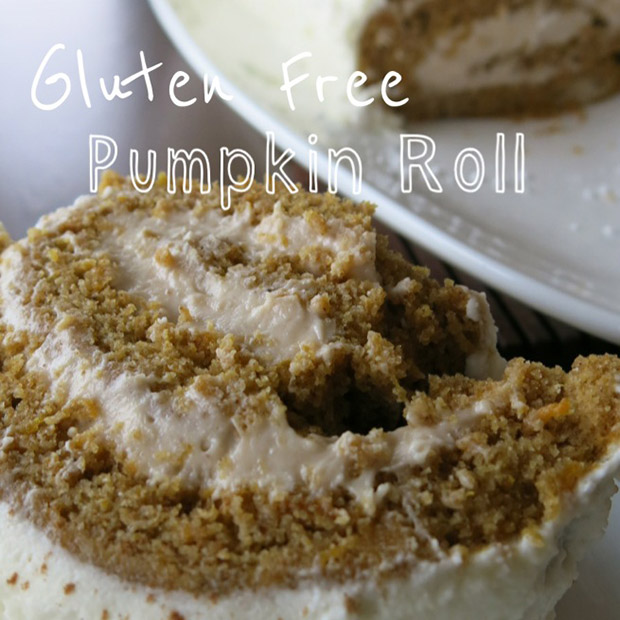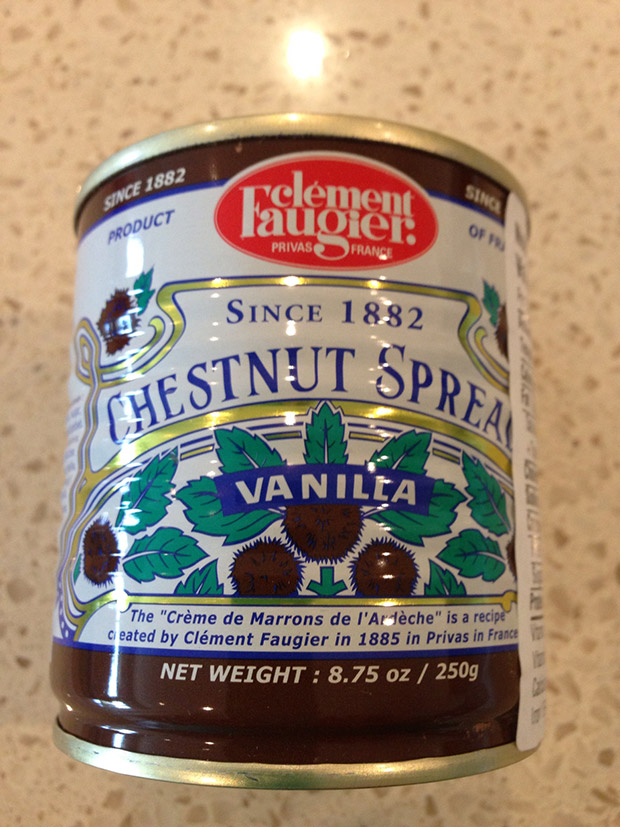 Gluten-Free Pumpkin Roll
Instructions
Preheat oven to 375 degrees.

Line a baking sheet with parchment paper.

In a small bowl, whisk the gluten free flour blend, xanthan gum, spices, salt and baking powder.

In a stand mixer beat eggs until thick and lemon in color.

Gradually add the sugars and beat on medium speed until light and fluffy.

Add the pumpkin and cider vinegar and mix.

Add the flour mixture and starting on low speed combine, increasing speed to medium until batter is smooth.

Spread batter evenly over the parchment paper.

Bake in oven for 12-16 minutes.

Sprinkle icing sugar on a dry tea towel.

Turn the pumpkin cake onto the tea towel.

Remove parchment paper and roll towel and cake into a spiral.

Assembling pumpkin roll

Spread the filling over the cake.

Using the tea towel as an aid, roll up the pumpkin roll.

Once rolled place on a long plate.

Optional. Spread the whipped cream all over the pumpkin roll.

Chill pumpkin roll in refrigerator until ready to serve.
Filling
Ingredients
1

small can(250g)

Clement Faugier Chestnut Spread *

250

g

softened cream cheese

2

tbsp

whipping cream
Instructions
In a stand mixer beat the chestnut spread and cream cheese until smooth.

Add the whipping cream and beat until light and fluffy.

Optional Icing

Beat 1 1/2-2 cups whipping cream until stiff.

Add 1/4 cup white sugar and mix.