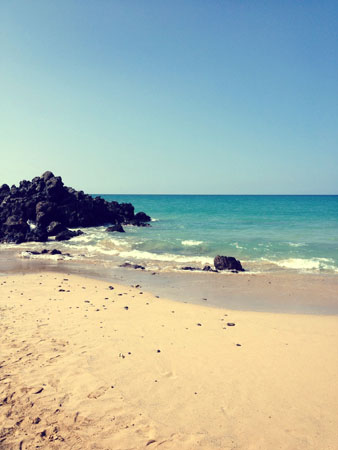 Today was a great day!
After lounging at the Hotel for 3 days, enjoying the sun and water, we got in to our rental car and went exploring.
First we loaded up a beach bag and headed to Puako Beach. It's a public beach, quite small, and has a lot of trees covering the sand, thus making it quite shady. After laying down our towels, Kevin decided to go for a swim. The ocean temperature during the winter season in Hawaii is definitely colder than the Caribbean water in Mexico.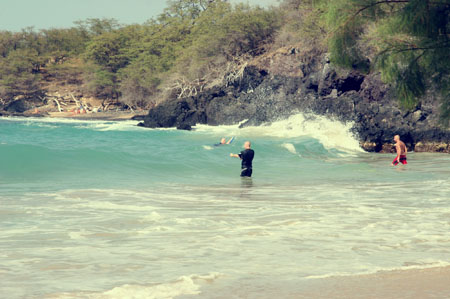 The one thing Kevin and I can't get enough of is the sound of waves crashing in to the sand and rocks. We get a lot of that here.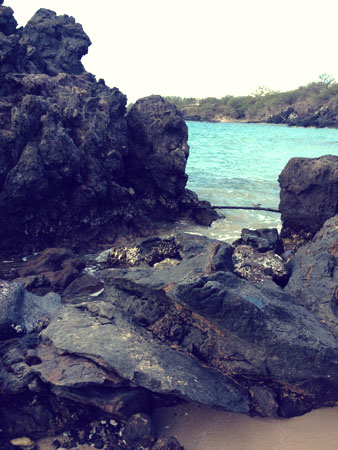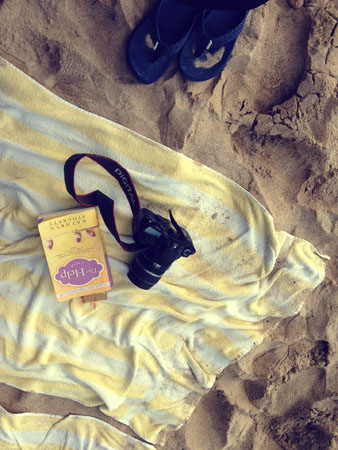 Both Kevin and I had our cameras out and couldn't get enough of the colors. With winter in full force in Calgary- the color beige and white is everywhere. Seeing so many hues of blue in the ocean, the silkiness of the sand, greens of the jade and palm trees, and the blackness of the lava rocks… who wouldn't take photos!?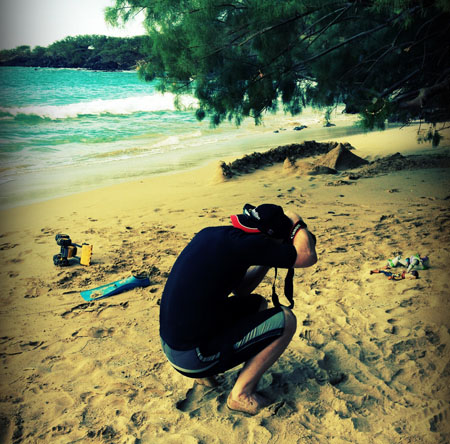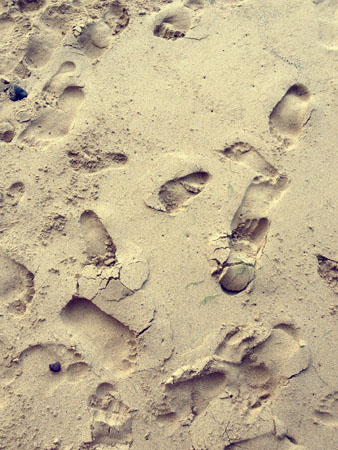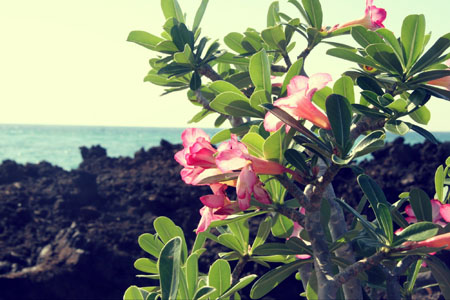 Later we ventured down the road and found Hapuna Beach. Wow!


It's a public beach but much bigger than most. There's also 2 lifeguard stations here. One of the first things I saw when we got there was this sign…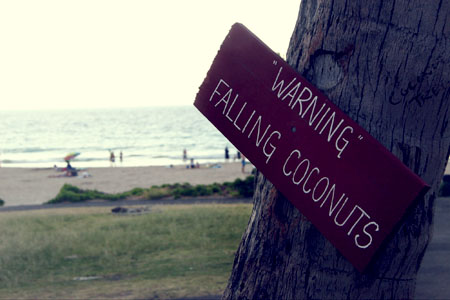 I couldn't help but start laughing as a native Canadian, we do not have a lot of coconut trees. Do a lot of people get hit with falling coconuts? Is a warning sign necessary? It's hard for me to write about this beach. What words do I say to describe it?
Mile of soft warm sand with high waves crashing in to the beach. Boogie boarders in the water. Sun, sun, and more sun. Kids playing in the sand creating make-shift castles and animals. Paperbacks being read in the shade, Cameras being focused, the click of shudders, laughter, and the sound of writing in the sand.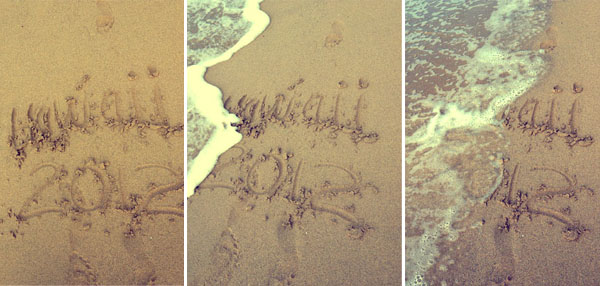 We were still really pale and didn't want to get a sunburn so we kept our time on the beach to a couple of hours. This is definitely a spot we are going to come back to again and again in the future.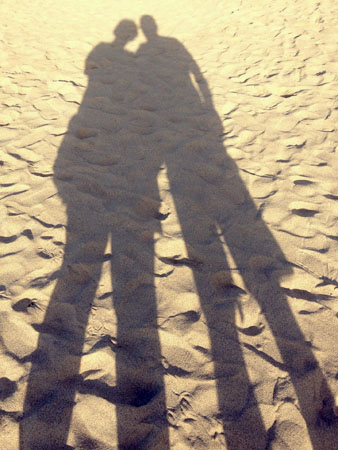 After getting cleaned up back at the hotel, a drive south into Kailea for some Mai Tai's and a sunset were on the schedule.
Huggo's on the Rocks is a beach bar that served up a mighty fine Mai Tai, but there menu was not gluten-free friendly. We enjoyed the sunset, then went next door to Huggo's restaurant for supper.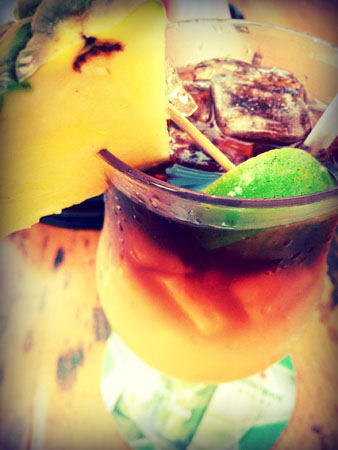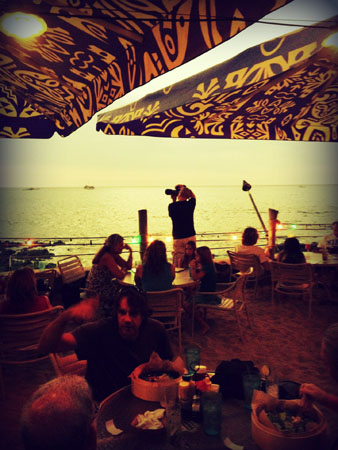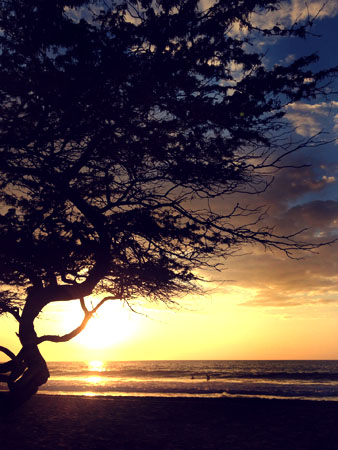 I would definitely recommend Huggo's for those who are gluten free and those who are not. The waiter was very informative and quite versed in the ingredients. My hubby had the fish special, which he thought was incredible and I had the Island Fresh Catch.
Spicy sichimi tagarashi, sweet potato puree, frische and lemongrass coconut sauce. Yum! ????