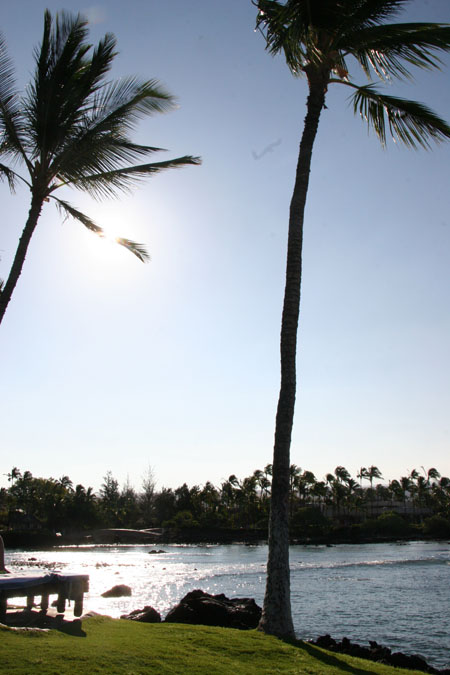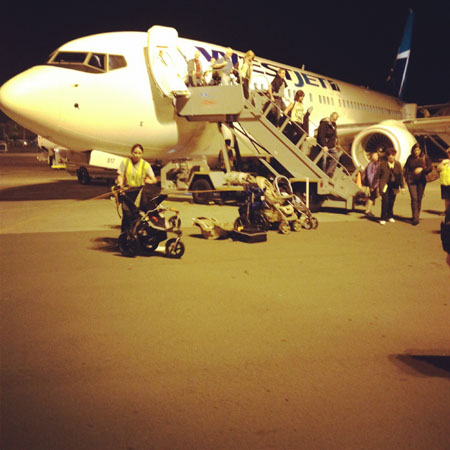 We departed Calgary on January 3rd for the Big Island in Hawaii. Kevin and I haven't been to Hawaii since our honeymoon 26 years ago. On our honeymoon we visited Oahu and Kauai, so we were excited to see a new island. My hubby was also really excited about seeing the Volcano.
Our flight was to leave Calgary, change and go through customs in Vancouver, then on to another aircraft for the ocean trek to Kona. Being gluten free I always bring food with me, especially in delayed departures and rerouted flights. I brought toasted Kinnikinnick, English muffins, some Brie cheese, gluten free crackers and granola bars. It would seem this flight would be no different than others. Our flight leaving Calgary was 45 minutes late which meant when we arrived in Vancouver we would have to hustle to get through customs and get on the plane. Thank goodness I paid $7.00 for some veggies at the Calgary airport because there was no time to grab anything in Vancouver.
We did make our flight, barely, and we were excited to be on the final leg to paradise.
After getting into our seats, I noticed no TV's on the back of the seats but thought they were the shared ones that pop down- nope! An announcement came from the steward that we were on a brand new 2 week old plane that had not been fitted with TV's yet.
"Really, in a 7 hour flight?" I thought.
Do we get a discount/rebate off our flight?
Well we survived the flight, and thank goodness I had my veggies from Calgary with me. The complimentary bits &bites or cookie does not work for this gluten free girl.

We woke up the next morning to the most beautiful blue sky, palm trees, and ocean.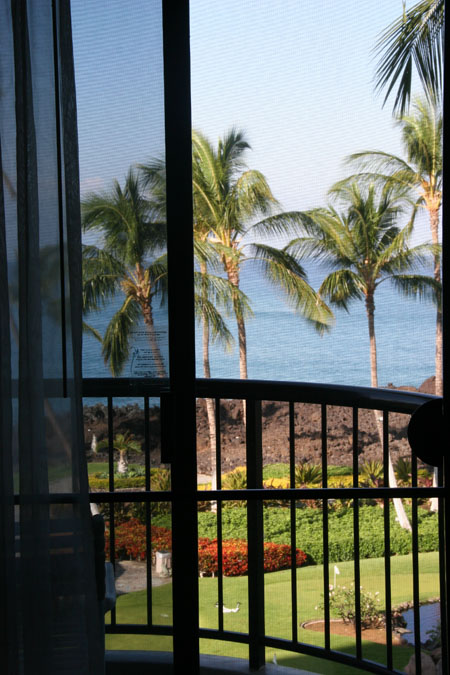 Our hotel was the Hilton Waikoloa Village, located 20-25 minutes north of the Kona Airport. Kevin and I had the breakfast buffet, and I was very pleased to be offered gluten free pancakes. They were quite good. I also enjoyed an omelette, and fresh tropical fruit.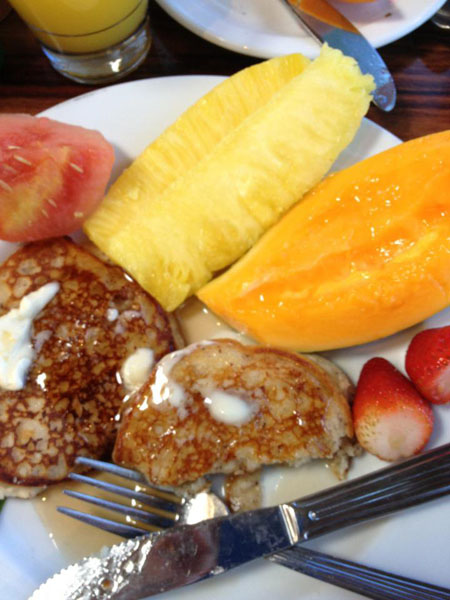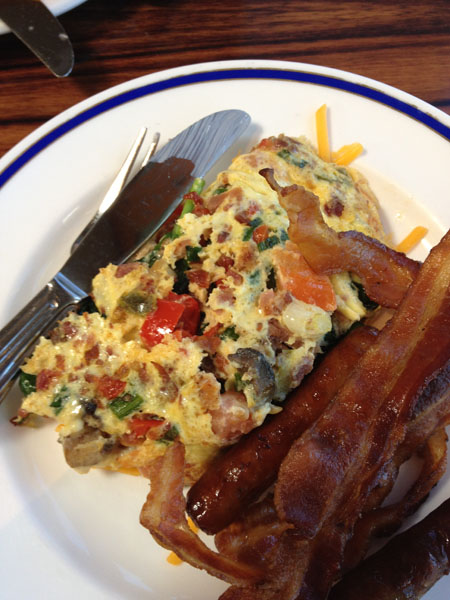 One of thing we found here in Hawaii is that the food is expensive, whether you are eating out in a restaurant or buying groceries at Safeway.
When we travel, we will usually eat one meal in a restaurant, then the rest of the day we will snack on groceries. However, even groceries are extremely pricey here.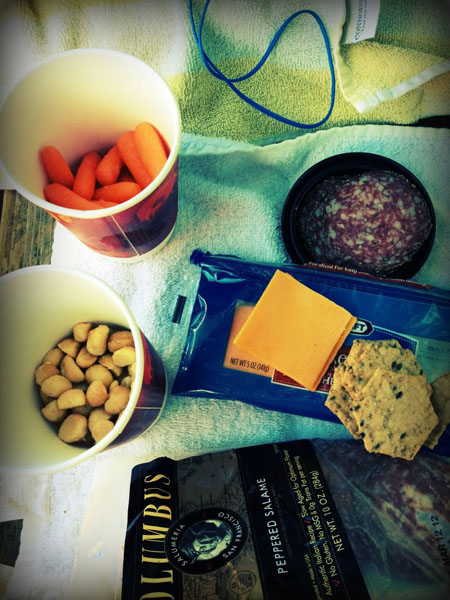 For the first 3 days, Kevin and I enjoyed relaxing under a cabana, feeling the sunshine on our Canadian white skin while watching and listening to the waves crashing into the lava rocks.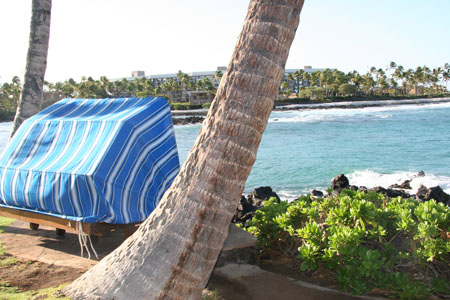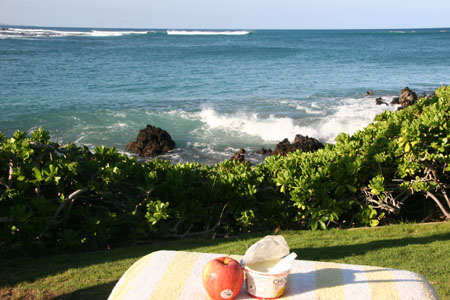 We had some Mexican food down in Kailua-Kona that was very good,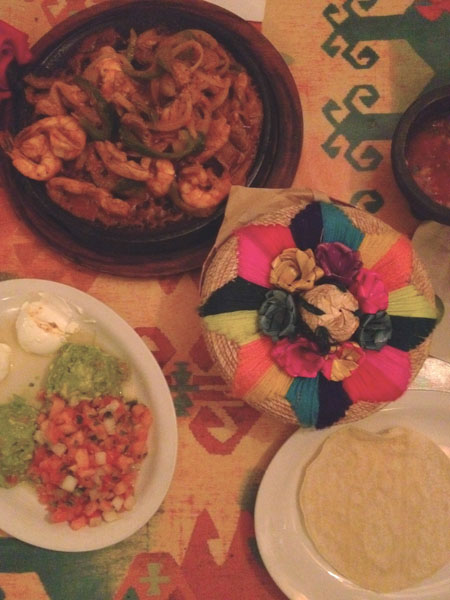 a wonderful fish dinner at Huggo's in Kailua Bay,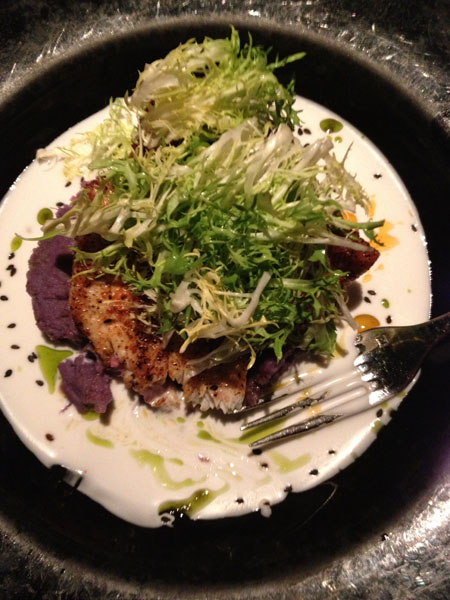 and fresh catch fish at Bite Me Fish Market located at Kona Marina.
My only complaint was my meal at Roy's in Waikoloa. My fish, potatoes and asparagus were cold, and there was no flavor at all, so very plain. I think chef's get nervous around gluten free meals that they take out everything, even the taste of the food, just to make it safe. I'm not okay with that though. I want great tasting food like everyone else.
My husband really enjoyed his meal though, so if you are not gluten free, you will probably be happy.
I will continue part 2 of this diary with our road trip to see some farmers markets.
Aloha! ????