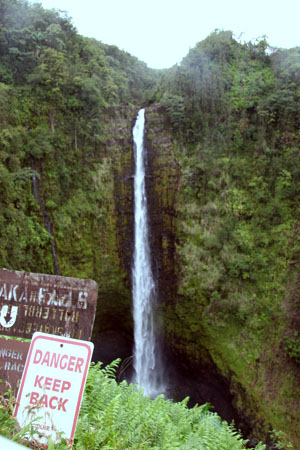 At the hotel I picked up the "Big Island of Hawaii Dining" in Paradise magazine. I was so excited when I saw one of the cover stories on Island Farmers Markets. Being in tropical paradise with heat and endless sunshine I couldn't imagine the abundance of fruit and veggies.
I could hardly contain my excitement. When I opened up to page 6 there was a full color photo of mangos, then a page of pineapples, green beans, sunflowers, herbs, and a vegetables I didn't even recognize.
Hawaii is a special place and almost everything grows here. If you have a kitchen when you travel here, you'll be able to partake in the variety of meats and vegetables grown by farmers and ranchers.
Can you imagine the smile I had while reading all of this? Can you guess what we did after breakfast?

We jumped in to the car and headed northwest to Waimea. Our first stop was the Waimea Town Market, where parts of the proceeds of the market go to fund a local school. I could hardly contain myself. We parked, walked around the corner, and stop.
There was maybe 10 stalls with barely any fruit or vegetables. Mainly artisans selling their wares. No pineapples, no mangos, no abundance of vegetables. I was disappointed, but we meandered through and chatted with a few of the folks. With only an hour left for the other market, I asked Kevin if we could just head to it, and we did.
When we were on our way to the Market we drove by a massive barbecue on a street corner. I hoped we could go back and check it out. We arrived at the Waimea Homestead Farmers Market and again, I had high hopes to be overwhelmed- Not so much.
It was bigger, but the only produce this one had was avocados, some papayas, and a lot of fresh lettuce. Hmmmm.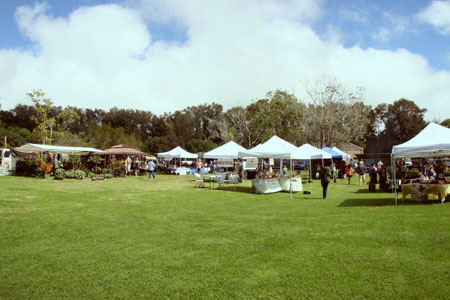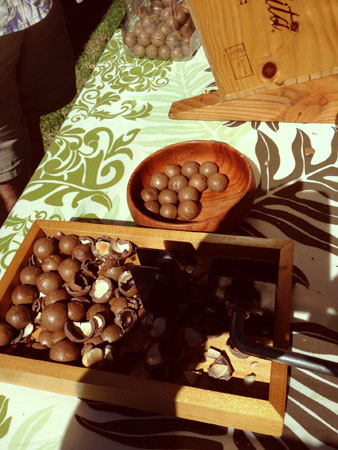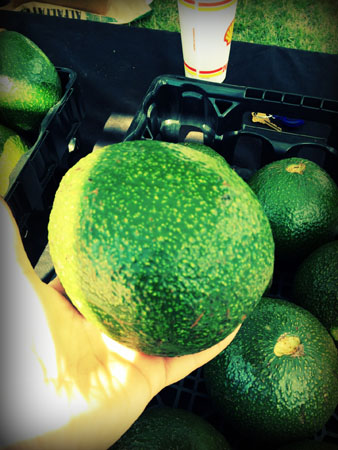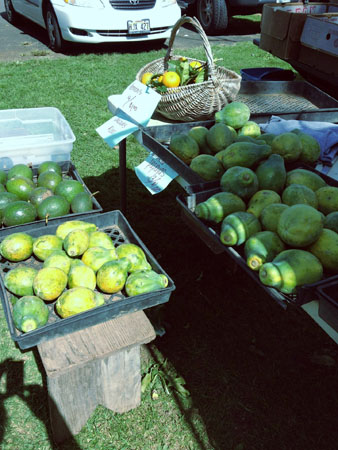 Maybe I was naive for since I have always had plenty to choose from in Calgary, but I was surprised in the little produce I saw. Even in Hawaii January is winter. We did end up going back to the barbecue on the corner, and ordered a plate of barbecue pork ribs to share. $7.95 was a great price and definitely fed us.
If you are in Waimea on a Saturday, I recommend stopping at this Philipino barbecue.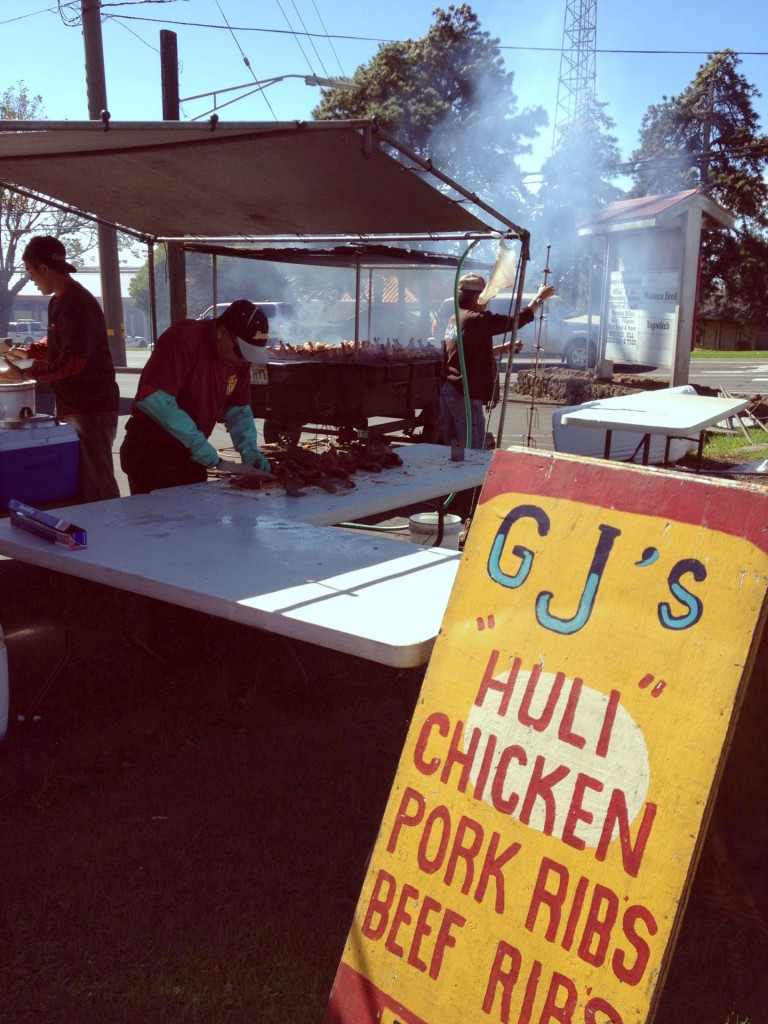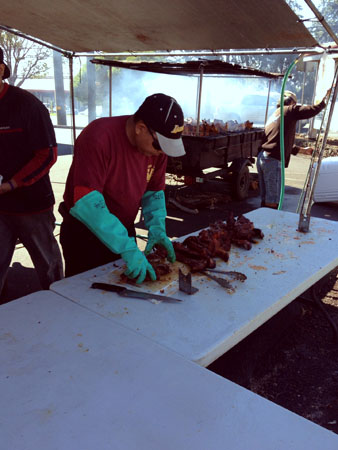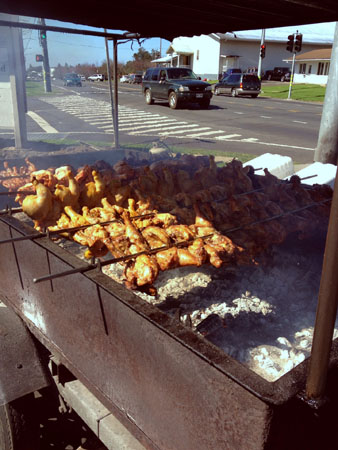 After our lunch, we headed east towards the coast and Akada Falls. We had heard it was a must see and it was worth the drive. You also get the chance to see the different vegetation's, climates and cultures. The Big Island has a huge Japanese influence and it is evident in the landscape.
Akada Falls is a 45 min hike through thick vegetation, large bamboo, and warm moist air.
Here are some photos of our hike.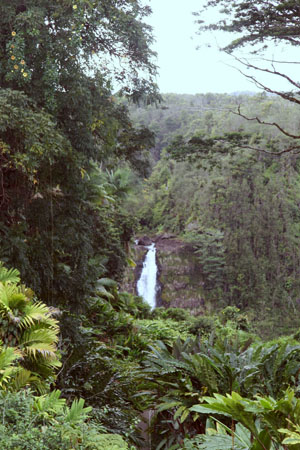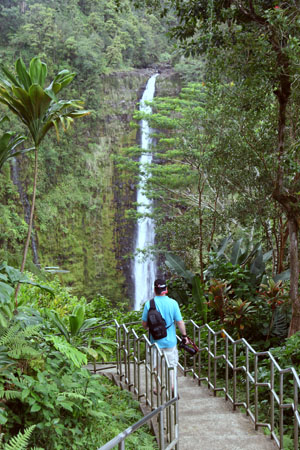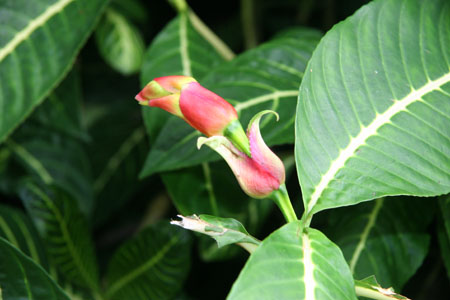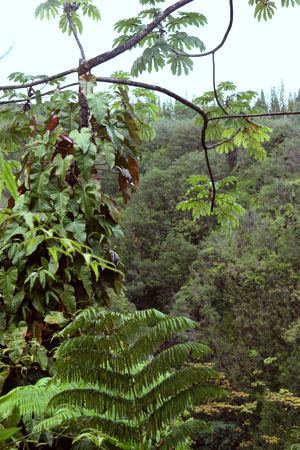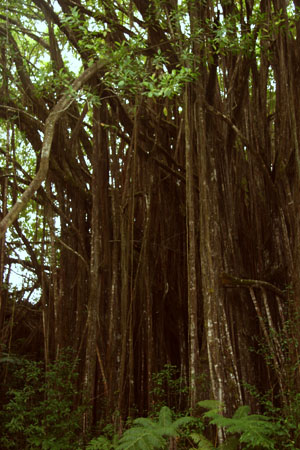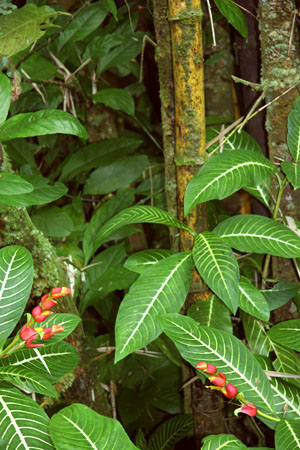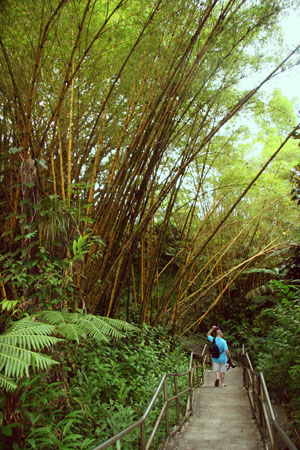 On our way back through Waimea, we stopped at Daniels Organic Cuisine. I ate scallops and gluten free risotto. They were quite good. The restaurant uses local, fresh and sustainable ingredients.