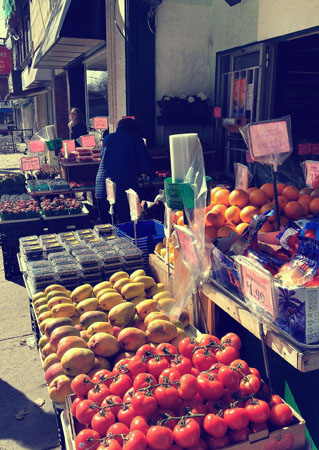 If you follow me on Facebook and Twitter, you may have noticed that I was in Toronto a few weeks ago. It's a city I had gotten to know more and more while my daughter went to school there and, when she decided to make a trip back, I decided that I wanted to as well.
After arriving late Friday night, we made the long drive from the airport into downtown – spotting a promising-looking grocery called Goodbye Gluten on upper Avenue Road. We checked into our hotel, stretched our legs with a walk around the Annex's Bloor St, and assembled a small midnight picnic of pineapple and sweet potato crackers from the neighborhood grocery store and gluten free cookies from Snakes & Lattes.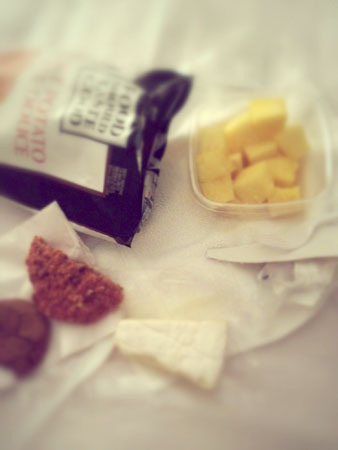 Saturday morning we had a late breakfast at one of my favorite Toronto finds, L'Espresso. It's one of those European kind of places that you can linger over a pot of tea and no one tries to not-so-subtly encourage you to free up your table. They have a variety of gluten free pastry offerings, as well as gluten free bread for paninis.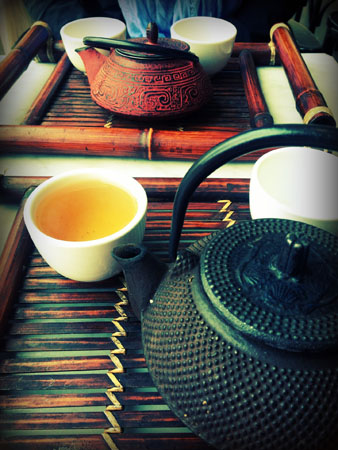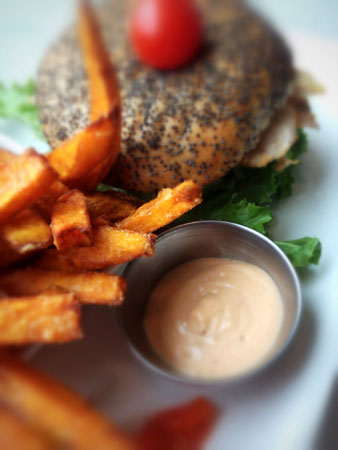 My daughter wanted to add to her children's book library, so we headed up to Mount Pleasant Village to one of our favourite children's book stores, Mabel's Fables. It's the cutest little store, and they stock books you just don't find at the big box stores. We spent hours picking through the shelves and piling up our selections. After my daughter had made arrangements to have her order shipped back to Calgary, we popped across the street to a petite French deli called Thibor's for a bite of lunch: an omelette for me, butternut squash soup for her, and some multicoloured macarons to share.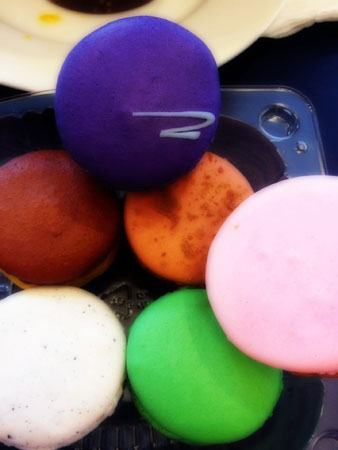 Some friends of mine invited me out to dinner that night; knowing my love of Paris, they wanted to take to me a favourite French restaurant of theirs. These kinds of invitations always tend to make me a little nervous, because you never know what may or may not be gluten free friendly, but the menu appeared accommodating. Well, let me tell you, Le Select is a place I know I will make a point of coming back to the next time I visit. Although it isn't a "gluten free restaurant" exactly, the chef takes such pride and care in making dishes simply, from scratch, without fillers and additives and all of those contaminants that can be so problematic for gluten free diners. He was very accountable for what ingredients went into his dishes. I had the french onion soup, without bread of course, which was wonderfully cheesy and rich, and – for the first time – boeuf bourguignon. (It makes me feel like Julia Child just to say "boeuf bourguignon"!) It was unbelievably delicio
One of the areas in Toronto that I love to go is the Distillery, so on Sunday we went to walk on the cobblestones and peek into the artists' ateliers and galleries and – a must – stock up on chocolates from Soma Chocolates. Their little chocolate collections are great for putting out for company, and they always have neat bars and assortments.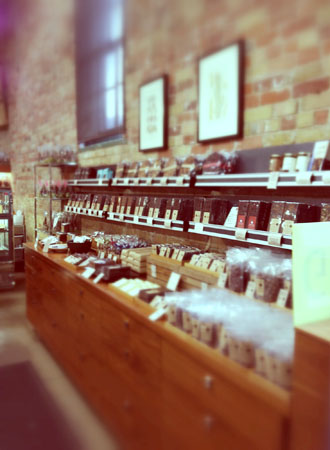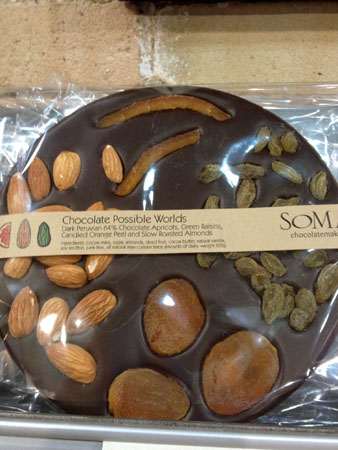 From there, we made a quick trip to Leslieville to stop at LPK's Culinary Groove on Queen St East, one of my very first gluten free discoveries in the city. We lucked out: it was waffle day! We also tried a butternut squash and caramelized onion panini and took a peanut butter nanaimo bar to go.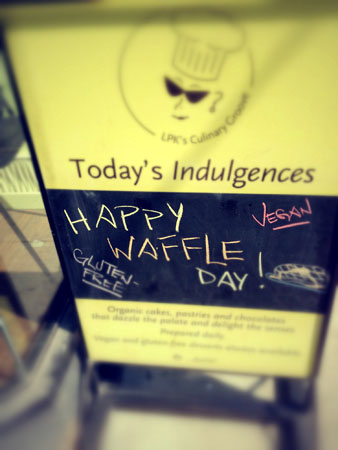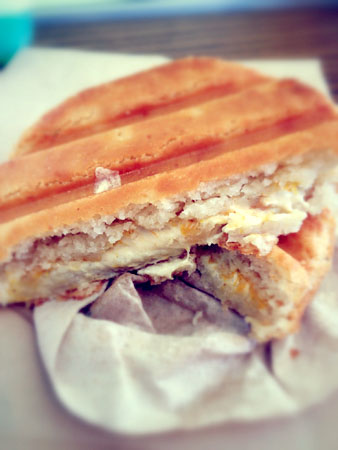 I'm in the middle of renovating my house, and one of the things I wanted to do while I was in Toronto was to look for fixtures and finishing touches that had some character and were a little unique. Monday I managed to find a gorgeous hand-knotted rug and an interesting light fixture, which were both able to be shipped back to Calgary.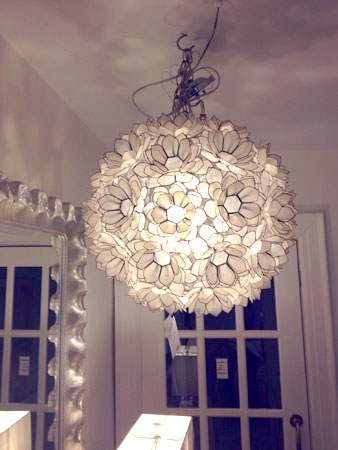 I had a late lunch at Fresh on Bloor, a gluten free friendly vegan restaurant.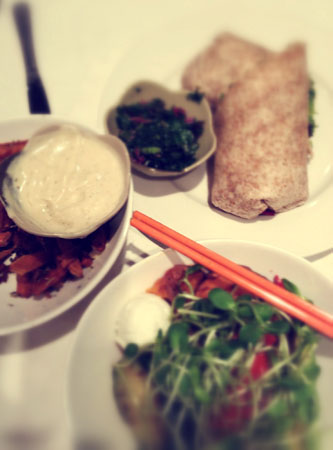 After a day of shopping, I needed some down time, so I spent a few hours browsing cookbooks and reading in Chapters before a late dinner of smoked bacon pesto pizza on gluten free crust at Hey Lucy, in the Annex.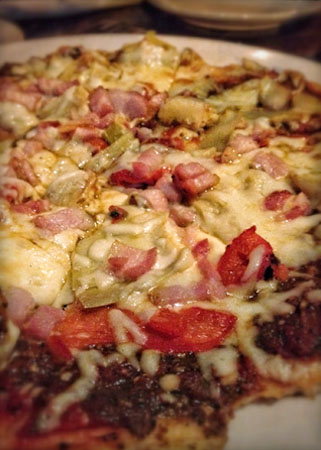 My last full day in Toronto I had a lot I still wanted to do! Besides doing more shopping for the house (at The Door Store and ELTE) and some personal shopping (on Eglinton and Queen St West), I absolutely had to get back up to that gluten free grocery I had spotted on Avenue Road! Goodbye Gluten had a great assortment of gluten free dry goods, as well as to-go and to-order options. I picked up a few things to try: a roast chicken and vegetable sandwich on honey quinoa bread made in-house; a gingersnap cookie sandwich; a mini carrot cake; a sample of penne with nut-free pesto. I also picked up a mini gluten free creme brulee from the amazing-smelling bakery next door, Pino Bakery, which had many gluten free baked goods and desserts also. It all made for a wonderful noontime picnic in my rental car.

I had time before my flight back to Calgary to stop at L'Espresso to pick up a gf prosciutto sandwich to go. It made for a great lunch on my flight home.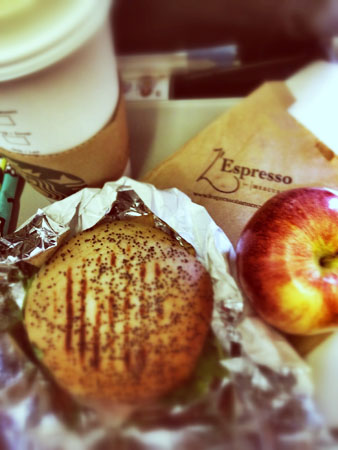 Alyssa and I had a great time in Toronto and I will definitely go back soon for another visit.
On a side note, there are many more bakeries and restaurants in Toronto that I didn't get a chance to get to on this trip. I was only there for 5 days this time and we were busy every day. One of the places I had hoped to get to was Bunner's- a gluten free and vegan bakery. So if you are in Toronto before I get back there, please stop in and check them out. I have heard great things!