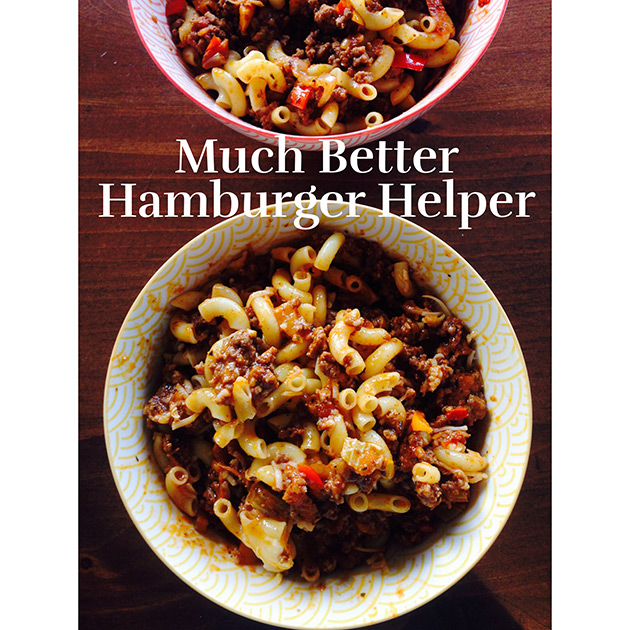 A few weeks ago I was in Toronto for the launch of Catelli's new gluten free pasta shape-macaroni!
I was thrilled to be invited and also excited to hang with Chef John Higgins of the George Brown Cooking School.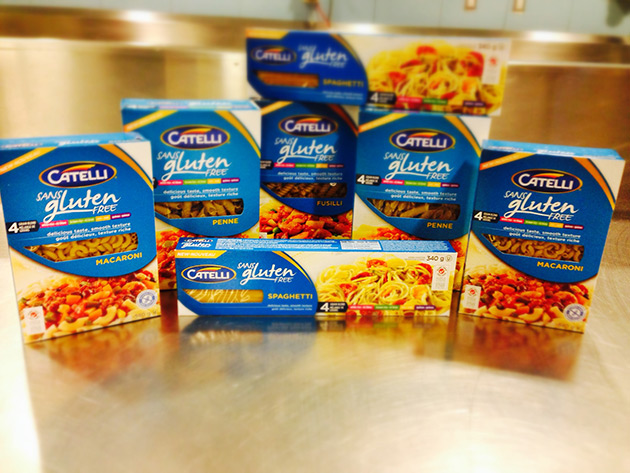 I try to enroll in cooking classes when I travel and knew this experience of cooking with a well known and talented chef, especially about gluten free pasta would be terrific.
Of course I was also nervous as I have no formal cooking school experience and was worried about how I would fit in.
How did I do?
I think I did great and had a wonderful time conversing back and forth with Chef Higgins about eating real food, home cooking, travel, lost airline bags and more. Yes, I did chat with the chef a lot!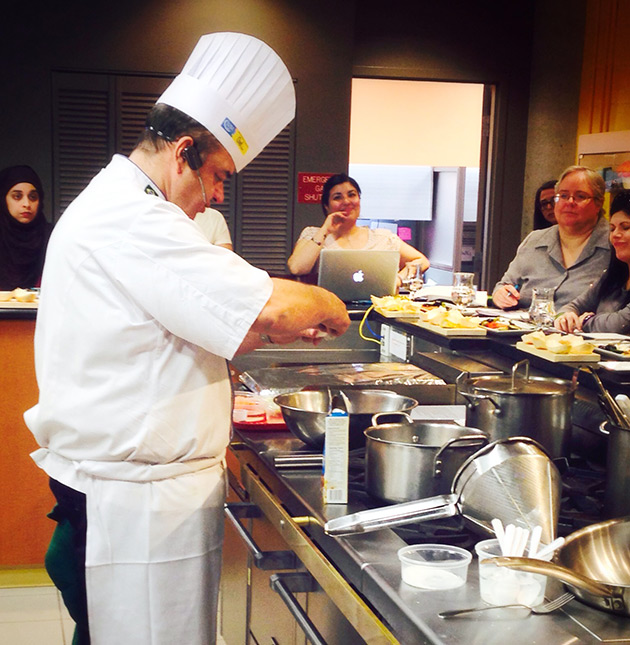 I asked Chef Higgins about cooling and storing cooked pasta in the fridge and how to not make it stick, get mushy, or just plain get hard as most gluten free pastas do.
Please read the recipe for the fantastic technique the Chef taught us and I am sharing with you all today.
It really does work and will change how you drain your gluten free pasta from now on.
I am also running another contest today. Catelli is offering one of my followers a year supply of gluten free pasta.
Isn't that exciting?
Here's How to Enter:
a Rafflecopter giveaway

Have you answered the question yet?
Want to know how I would answer?
I would like gluten free lasagna noodles.
I ran a contest for Catelli last year and shared 2 gluten free pasta recipes.

Much Better Gluten-Free Hamburger Helper
Ingredients
1

tbsp

olive oil

2

cups

ground hamburger

2

cups

ground pork

2

small shallots, finely chopped

1/2

cup

celery, chopped

1/2

cup

shredded carrots

1/2

cup

red and yellow peppers, finely chopped

1

tsp

each dried oregano, thyme and basil

1

tsp

chili powder

1-2

tbsp

sriracha (depends on your spice preference)

1

cup

Imagine gluten free tomato soup

salt and pepper to taste

1

pkg Catelli gluten free macaroni
Instructions
In a large frying pan saute the shallots, celery, carrots and peppers in olive oil.

Add the dried herbs and stir.

Increase the heat to medium/high and add the ground beef and pork.

Stir to break meat into small pieces and cook meat thoroughly but not browning.

Add the sriracha and stir.

Turn pan to low heat and let cook for 15-20 minutes.

Cook catelli pasta according to package directions.

Once the pasta is cooked, drain with a colander.

This is the special trick Chef Higgins taught us all!

Line a cookie sheet with parchment paper.

Once pasta is drained, spread it out onto the parchment.

Pour a bit of olive oil on the pasta and stir the pasta to cool it and this prevents it from sticking.

Leave the pasta on the cookie sheet and let cool on counter before storing leftovers in the refrigerator.
Notes
Chef Higgins suggests cooking the macaroni for 3 1/2 minutes.
Make sure you use a large pot, full of rapid boiling water and salt the water a lot.
When you first put in the pasta stir for a few minutes non-stop. This prevents the pasta from sticking.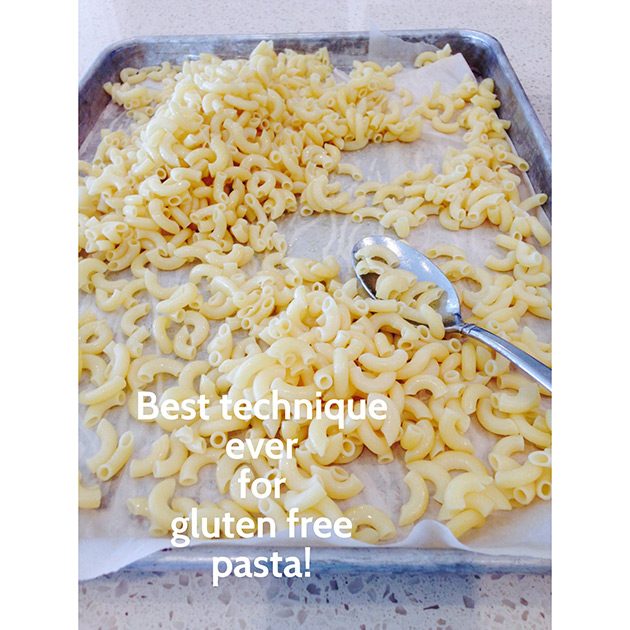 To serve Much Better Hamburger Helper I fill each bowl with pasta then top with the hot hamburger mixture. Give it a stir and you've got a "much better" hamburger helper for your family.
Save $1 off coupon for Catelli® Gluten Free pasta by clicking here.