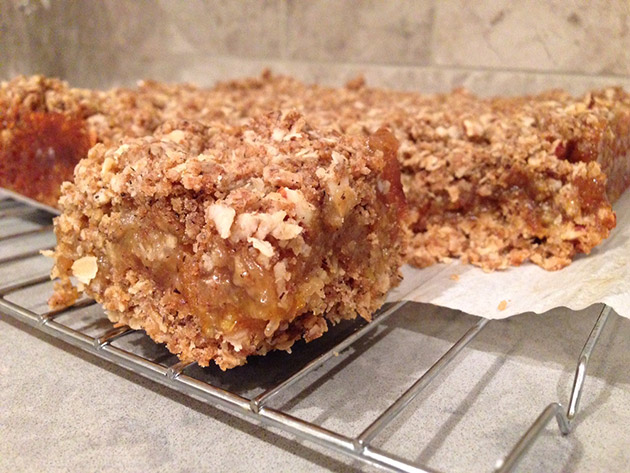 Gluten Free Elderflower Marmalade Oat Bars
Instructions
Preheat oven to 350 degrees.

Line a 9×9 square baking pan with parchment paper.

In a stand mixer combine the gluten free flour, xanthan gum, coconut sugar and baking powder.

Cut up the non-dairy butter into small pieces.

With stand mixer on low speed add the butter until batter resembles pea size sand.

Add the oats, coconut and almonds.

Press 1/2 the batter into the baking pan.

Spread the marmalade over the oat dough.

Top with remaining dough and lightly press down.

Bake in oven for 30-35 minutes.

Remove from oven and let cool.

I find placing whole pan in refrigerator until bars are cold is the easiest way to slice them.

** You can replace the marmalade for any kind of low sugar jam you would like to use.