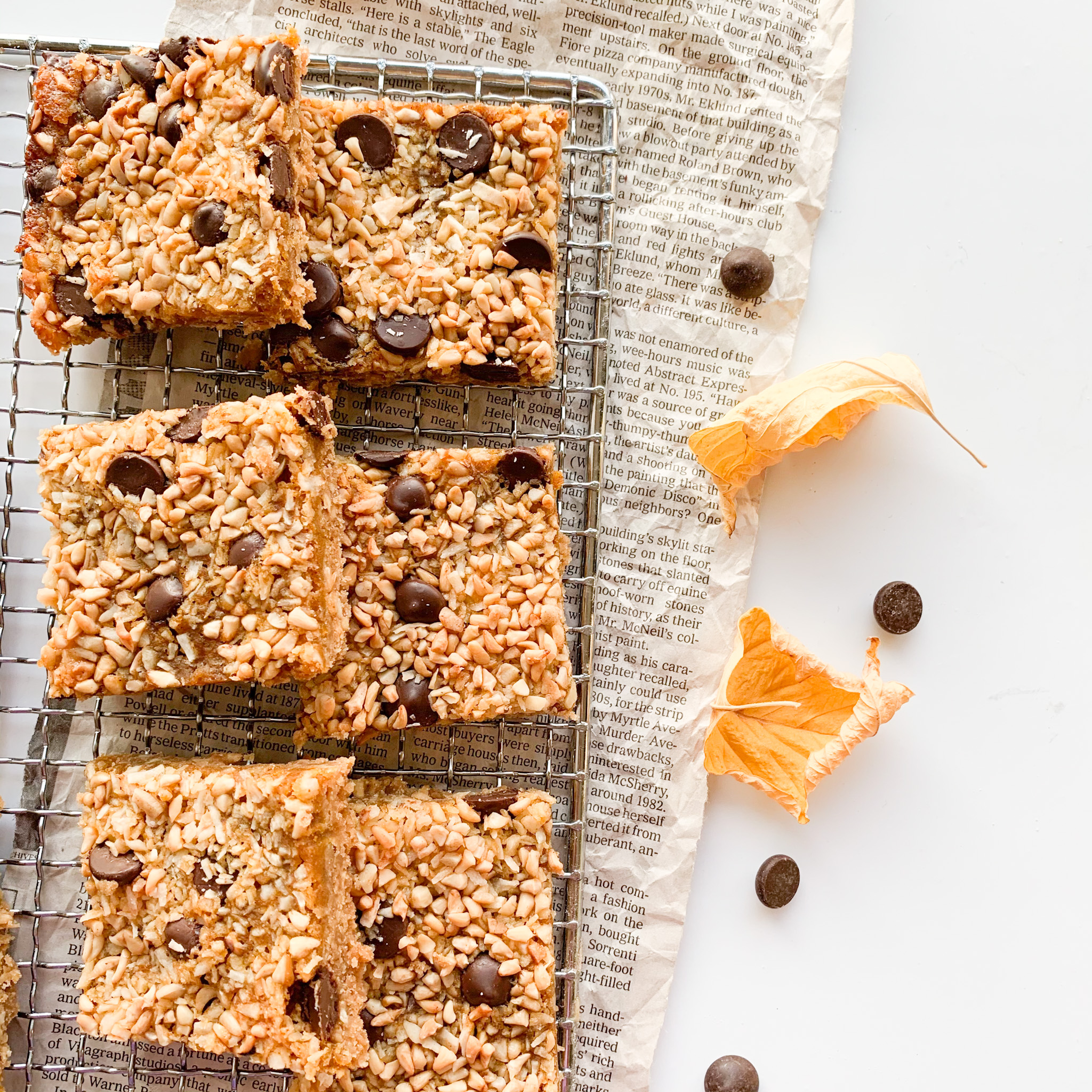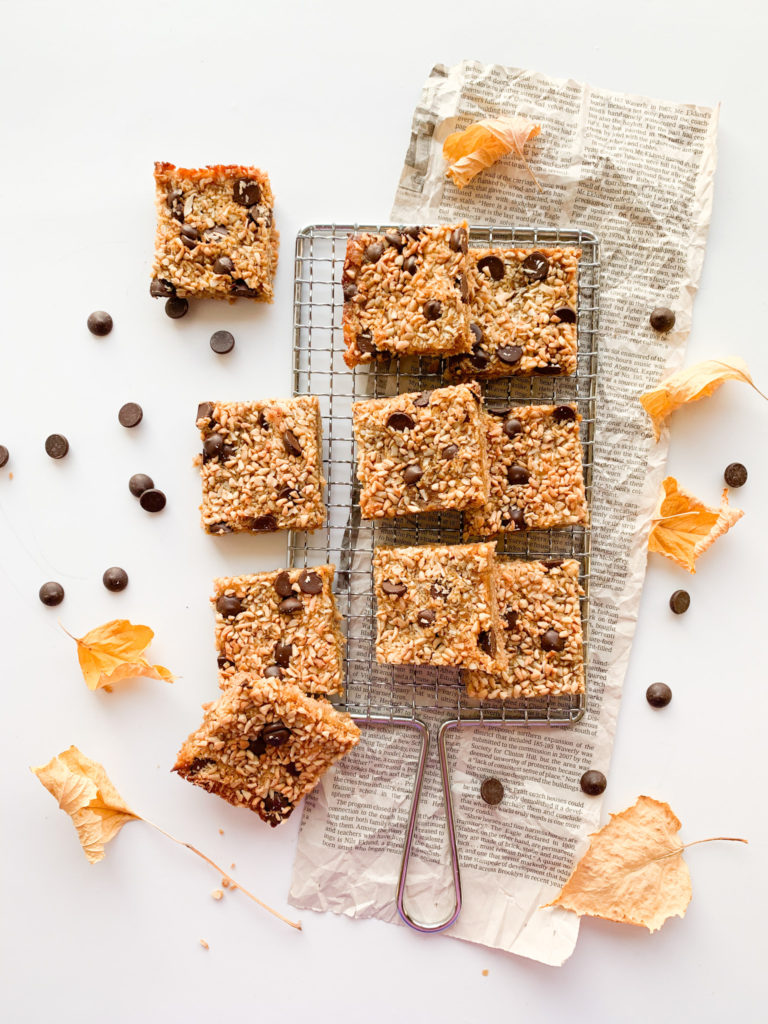 Disclosure: We are a participant in the Amazon Services LLC Associates Program, an affiliate advertising program designed to provide a means for us to earn fees by linking to Amazon.com and affiliated sites.
Feels like its all about pumpkin and pumpkin spice right now and I am completely OKAY with that. Canadian thanksgiving is fast upon us and these vegan pumpkin magic bars would be a great addition to the holidays.
We've all made magic bars before but these ones are vegan and have pumpkin puree plus warm spices added.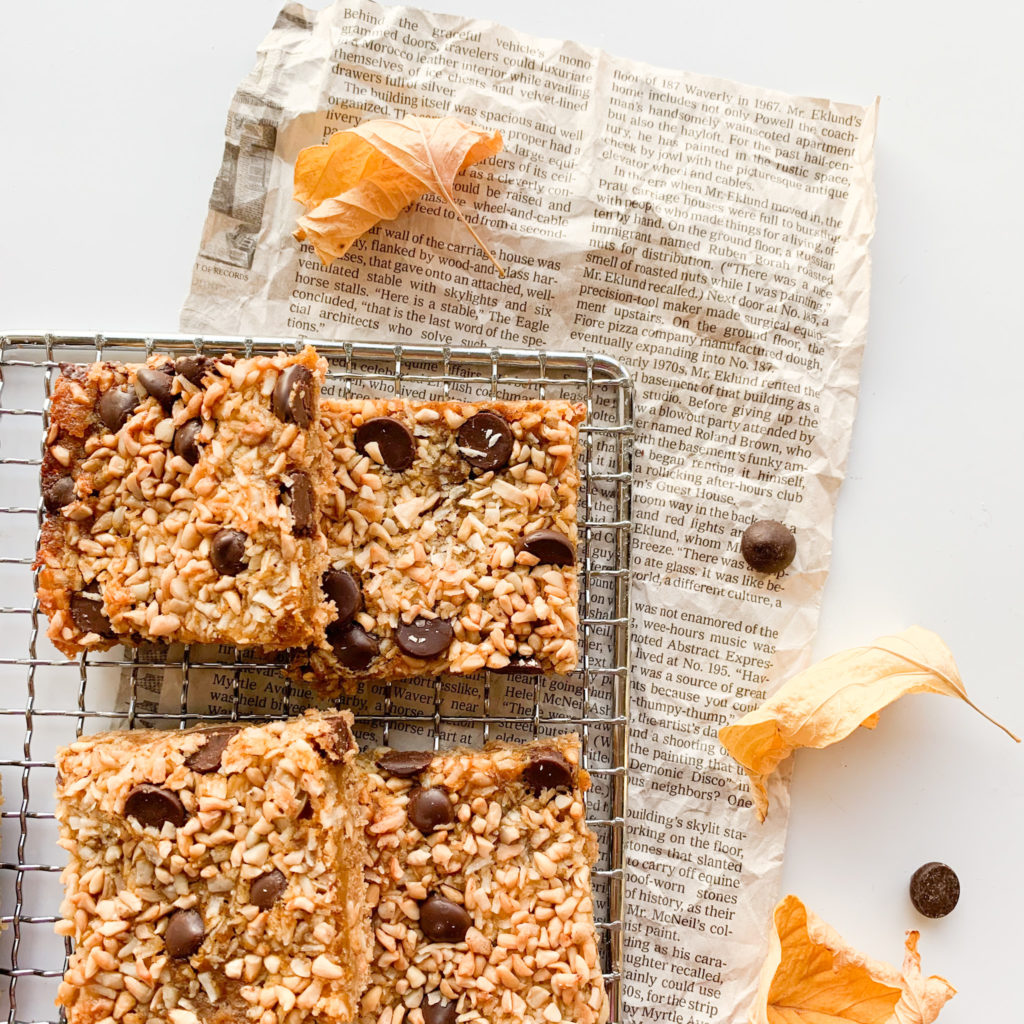 I love fall and I have been really enjoying my long walks lately. The changing leaf colours have been quite spectacular this year.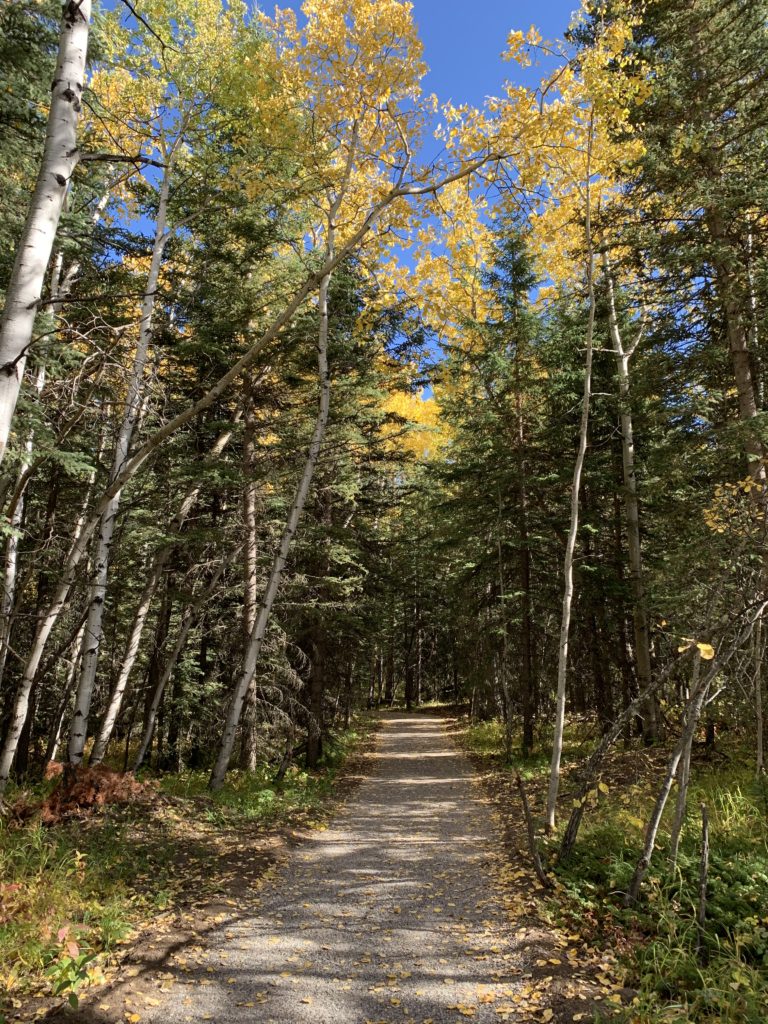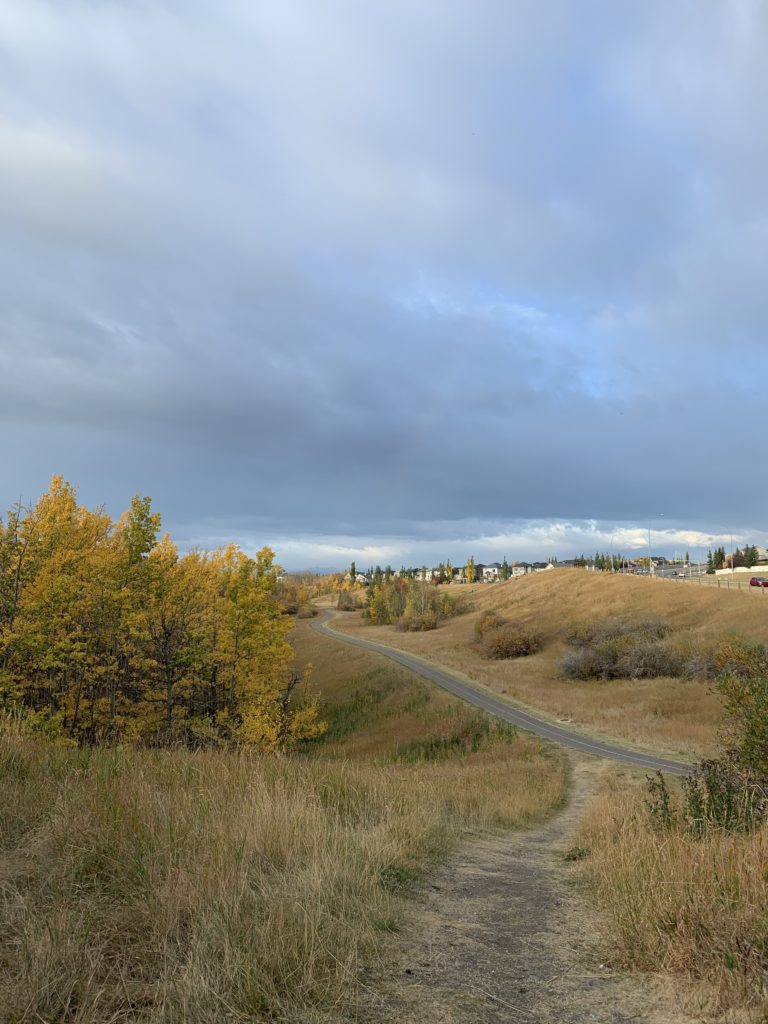 All you need to make these bars is a half sheet cookie pan and a couple small bowls for mixing ingredients. No mixer is needed.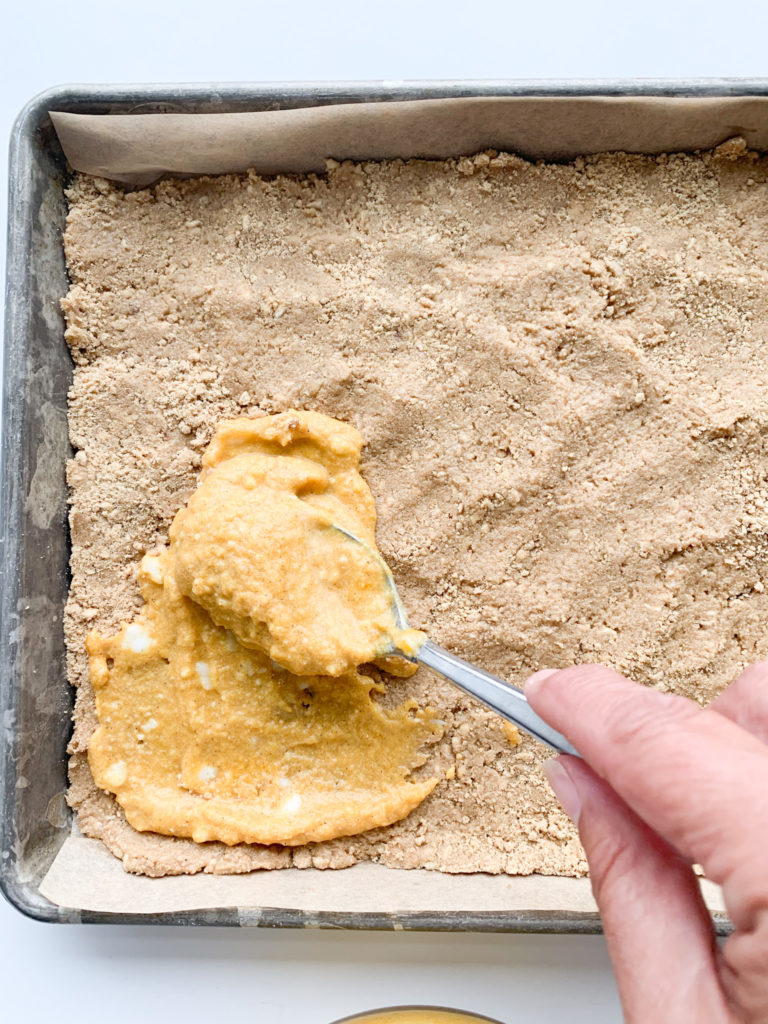 First you mix the crust ingredients and pat them down into the lined pan.
Mix the sweetened condensed coconut milk and pumpkin puree and spread over the crust.
Then sprinkle the gluten and dairy free chocolate chips over the pumpkin mixture.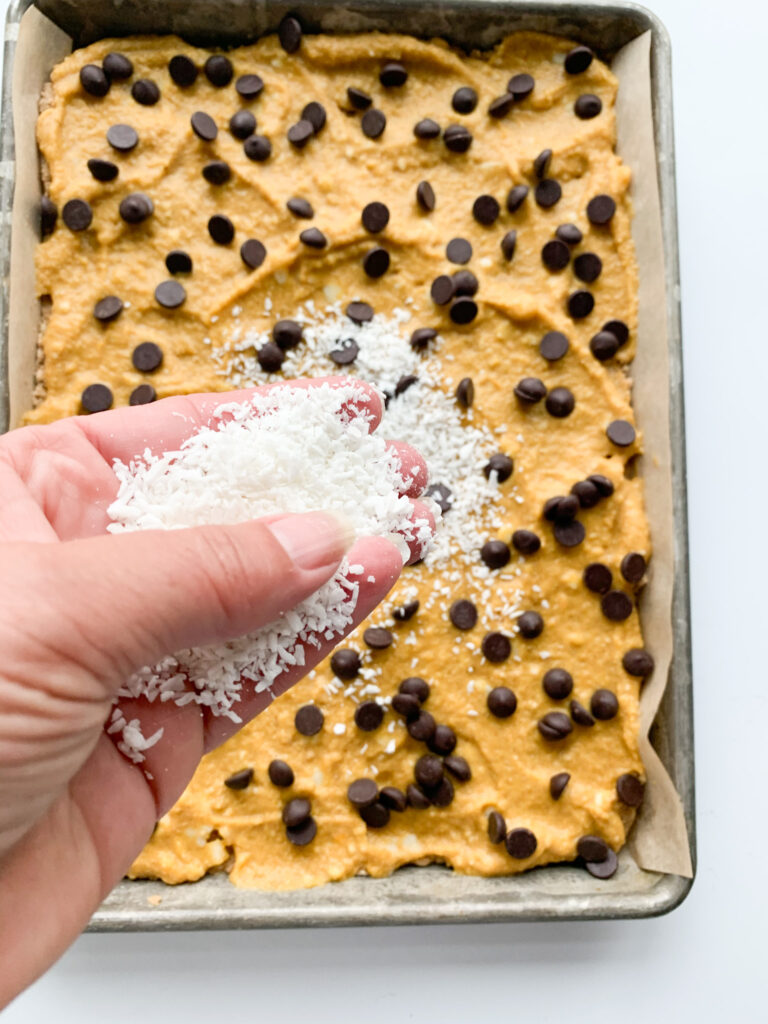 Sprinkle the crushed cashews on top and bake in the oven.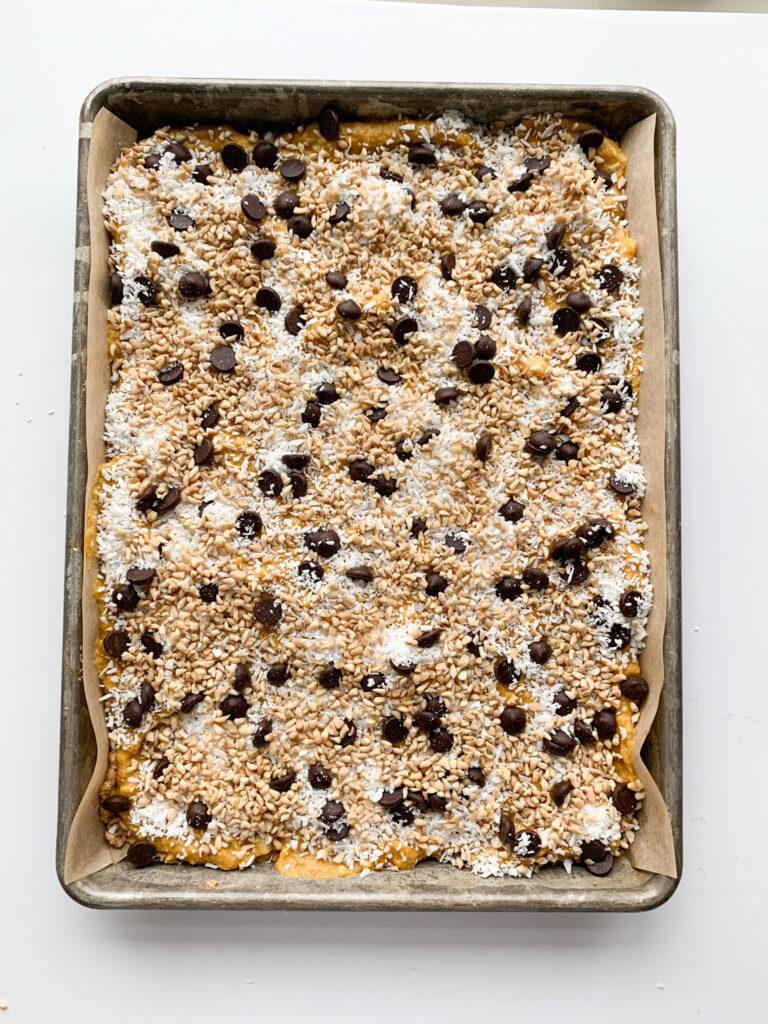 Vegan Pumpkin Magic Bars
Ingredients
2

cups

gluten free graham crumbs

1/2

cup

crushed raw cashews

1/2

cup

melted vegan butter

1

can (195 ml)

sweetened condensed coconut milk

1/2

cup

canned pumpkin

1

tsp

cinnamon

1/2

tsp

cardamon

1/4

tsp

cloves and nutmeg

1/2

cup

gluten and dairy free chocolate chips

1/2

cup

unsweetened shredded coconut

1/3

cup

crushed raw cashews
Instructions
Preheat oven to 350 degrees.

Line a 1/2 sheet baking pan with parchment paper.

In a small bowl mix the graham crumbs, cashews and melted butter.

Press mixture evenly into lined pan.

In a small bowl mix the sweetened condensed milk well.

Add the pumpkin and spices and stir again.

Sprinkle chocolate chips on top, followed by the coconut and the cashews.