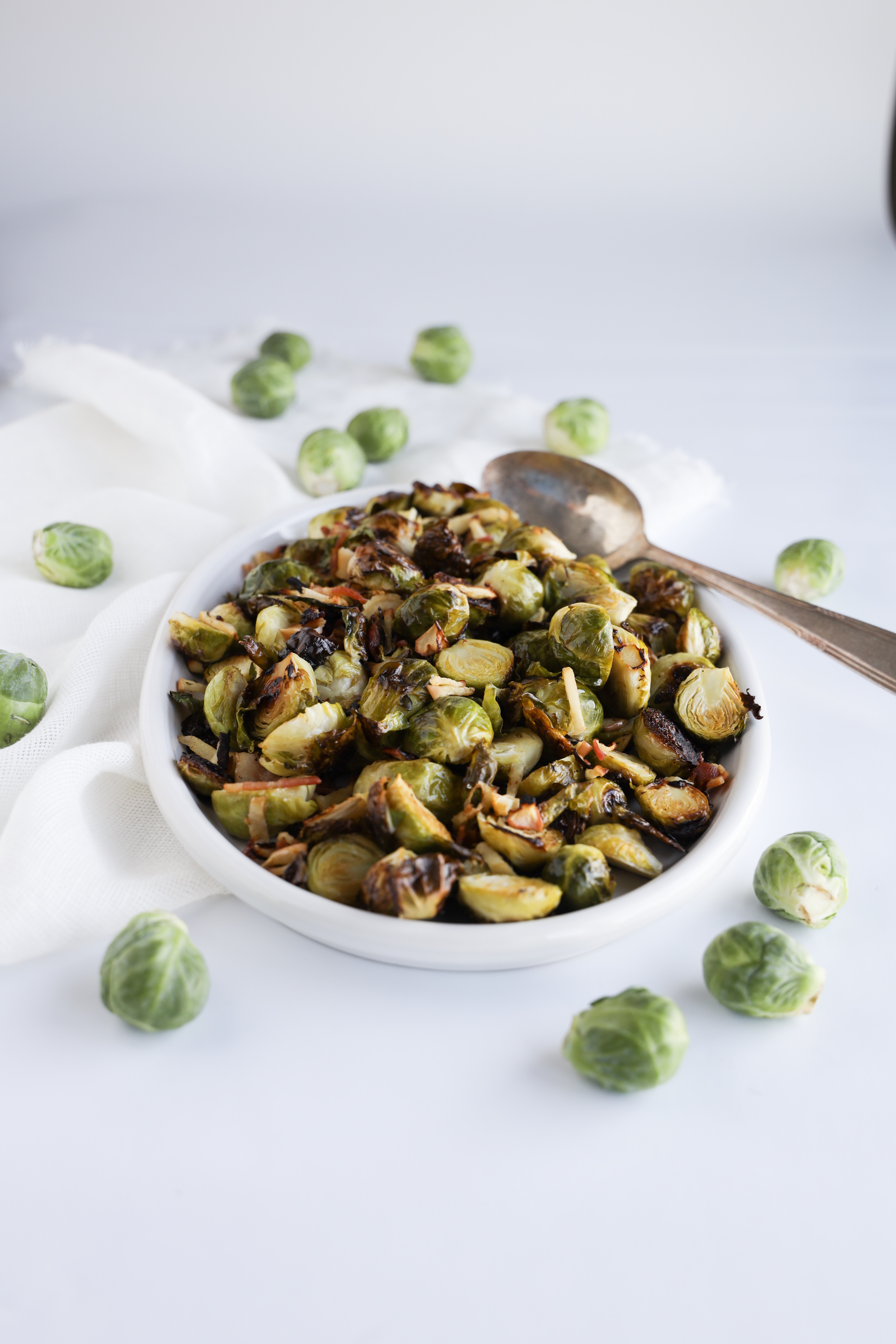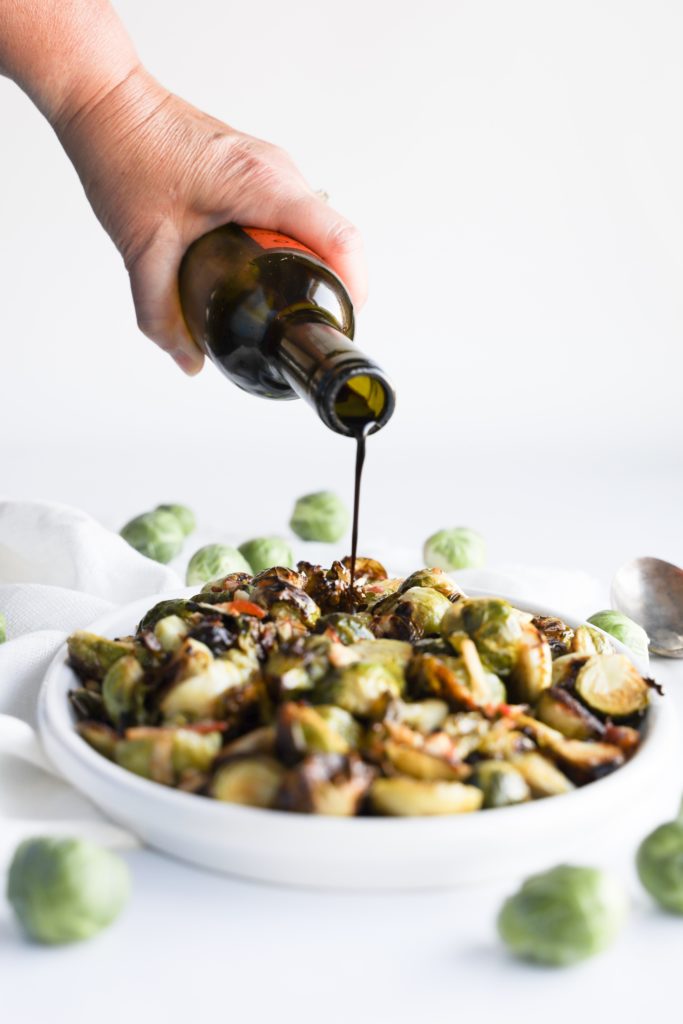 Are you a fan of brussels sprouts?
Have you tried roasting them yet?
If you haven't tried a roasted brussels sprouts dish yet I highly recommend you try this recipe.
I've added chopped apples, chopped bacon and a generous pour of balsamic to these sprouts. Sounds good, right?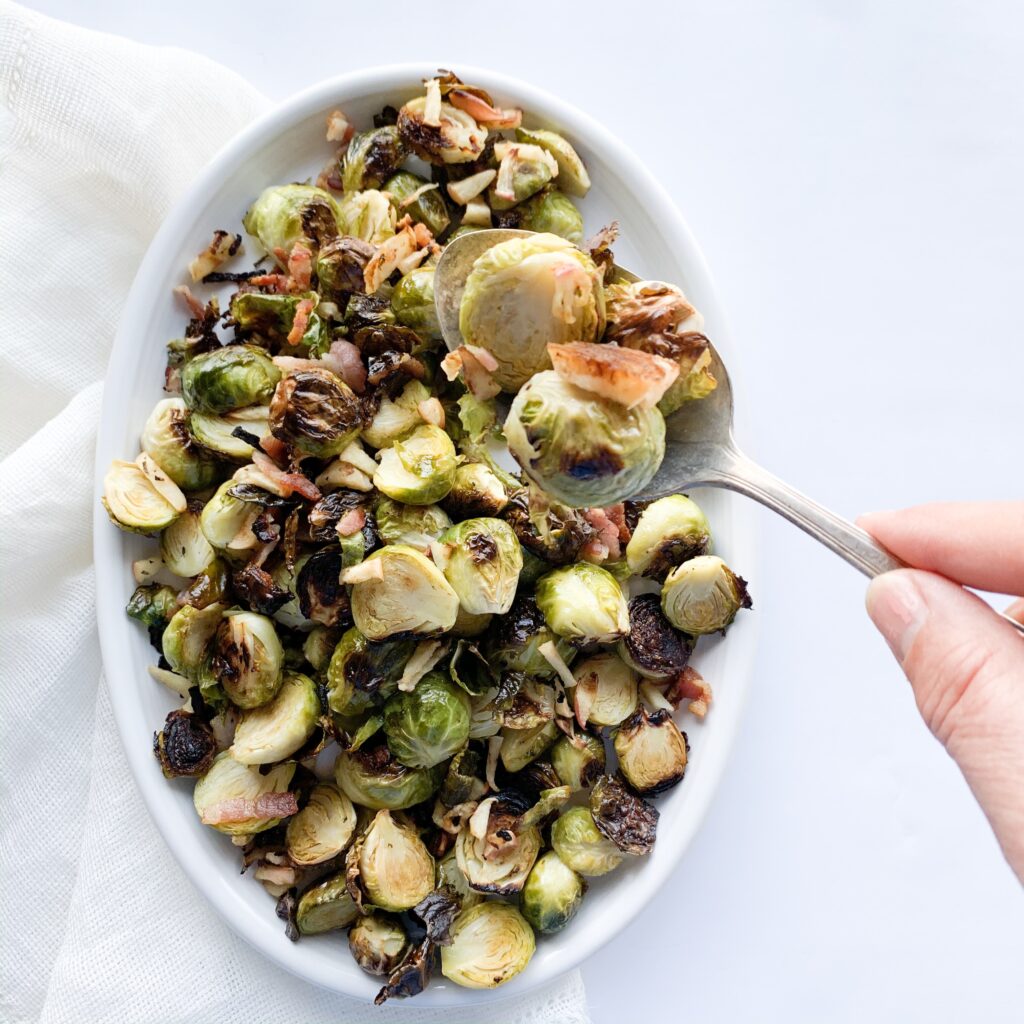 If you haven't cooked Brussels sprouts before I recommend steaming them or a short cook in boiling water. It cuts back on the roasting time and keeps the sprouts tender and not dried out.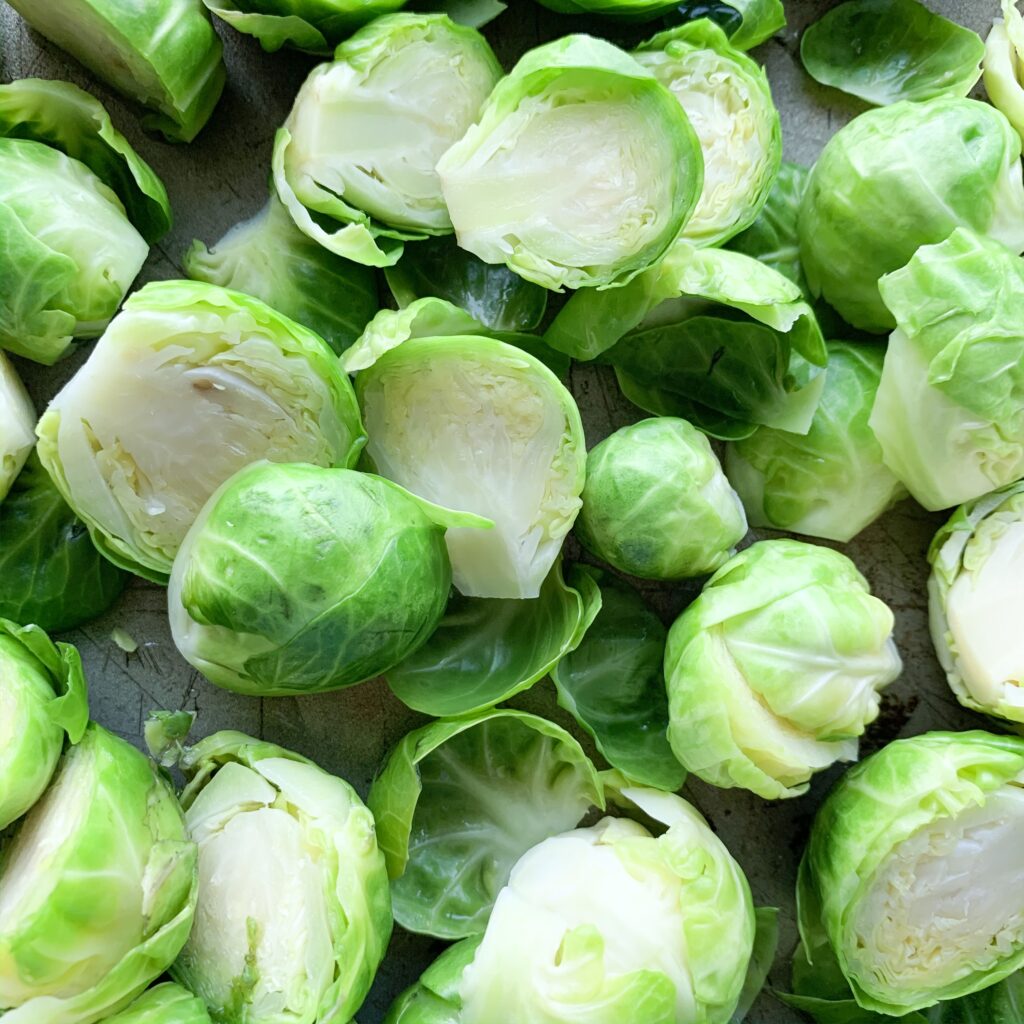 I posted the recipe for these brussels sprouts on my instagram page back in October and in time for Canadian Thanksgiving but I did not get the recipe posted here up on my blog.
Im posting it now just in time for American Thanksgiving.
Let me know if you make this recipe. I really would love to know your thoughts.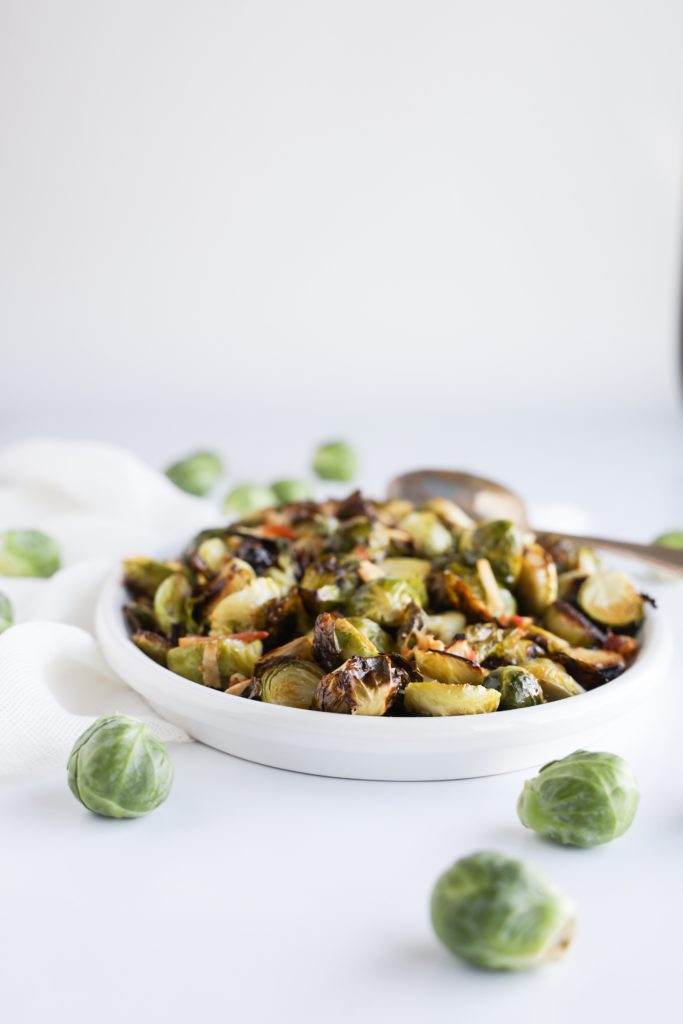 Roasted Brussels Sprouts
Ingredients
1

pkg

Brussels sprouts (about 5 cups)

1

cup

chopped bacon

2

honeycrisp apples, finely chopped

2

tbsp

olive oil

2-3

tbsp

balsamic vinegar (I used an dark apple balsamic)
Instructions
Trim ends of Brussels sprouts.

Add Brussels sprouts to a medium pot.

Fill with water and heat on medium/high for 10 minutes.

Drain and remove Brussels sprouts.

Chop sprouts and cut in 1/2.

Put all sprouts on the cookie sheet.

Pour olive oil all over them.

Spread chopped bacon and apples all over sprouts.

Bake in a 400 degree oven for 20-25 minutes.

If you want them crispier put back in oven for another 5 minutes.

Remove from oven and pour the balsamic over the sprouts and toss.