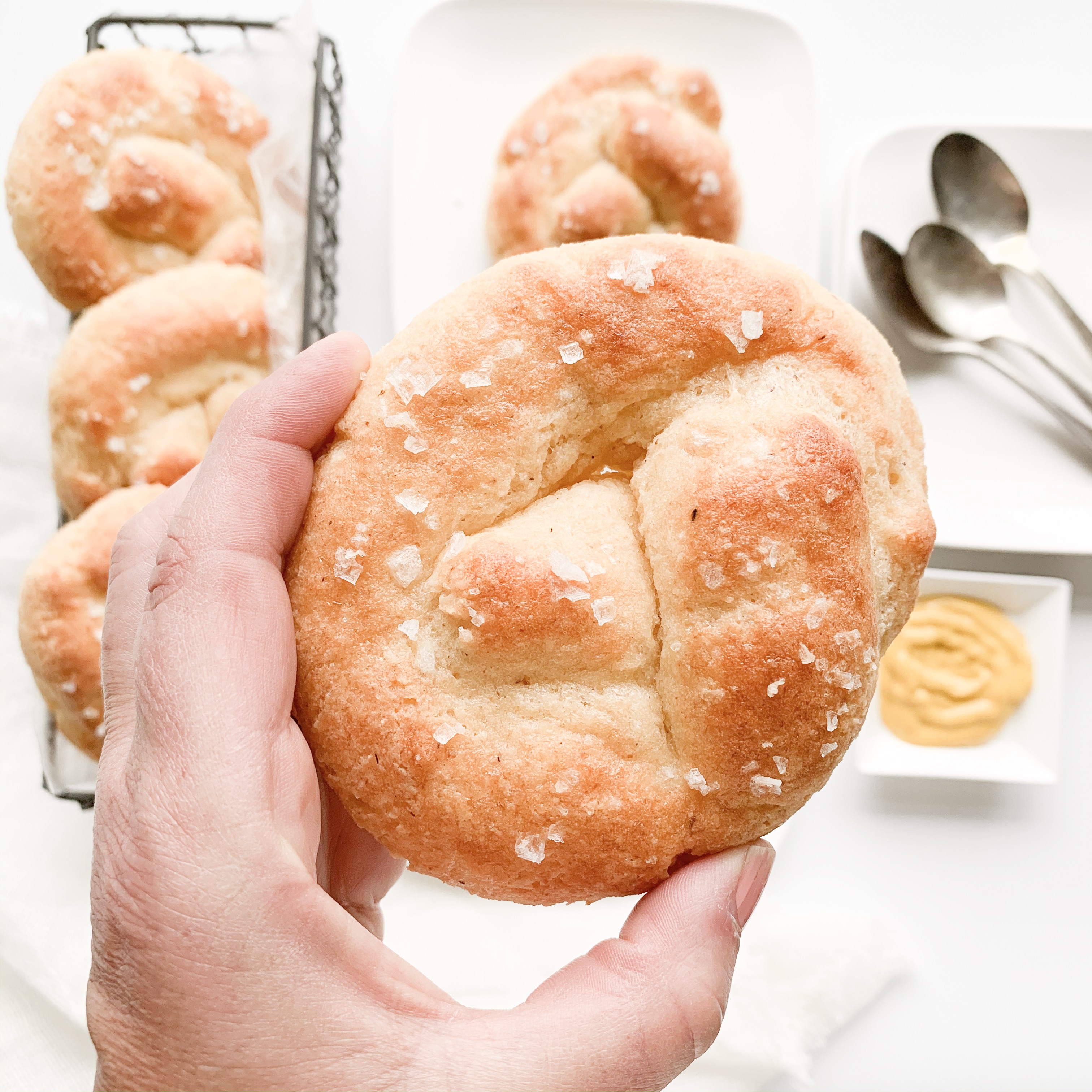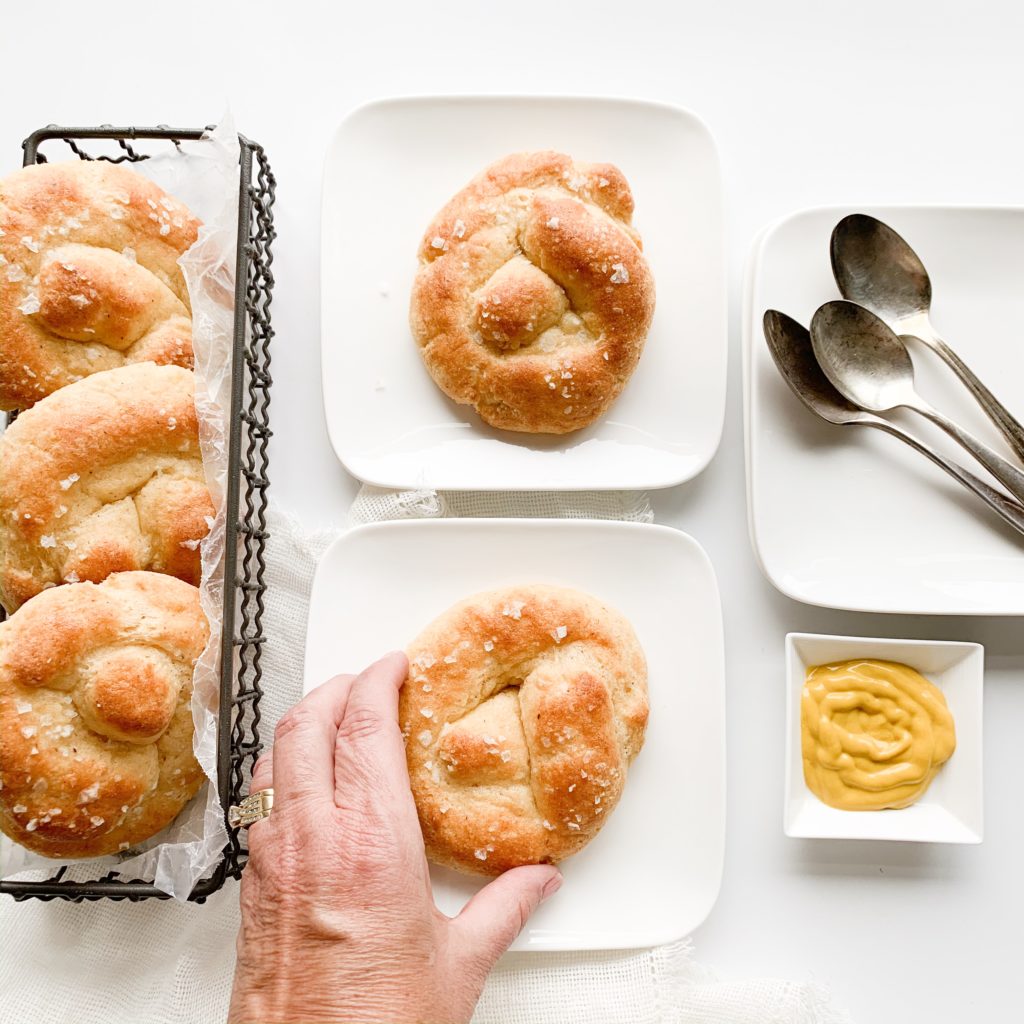 I love to bake. Always have.
But as I get older, I have been working on recipes that are lower in carbs, lower in sugar and just a bit healthier when I can.
That is why I decided to try fathead dough.
What is it?
Well, it is a dough made by heating up shredded mozzarella and cream cheese, stirring it and adding a few other ingredients. It is a dough used a lot in Keto baking so I thought I would try it.
Thus the new recipe for Keto Pretzels.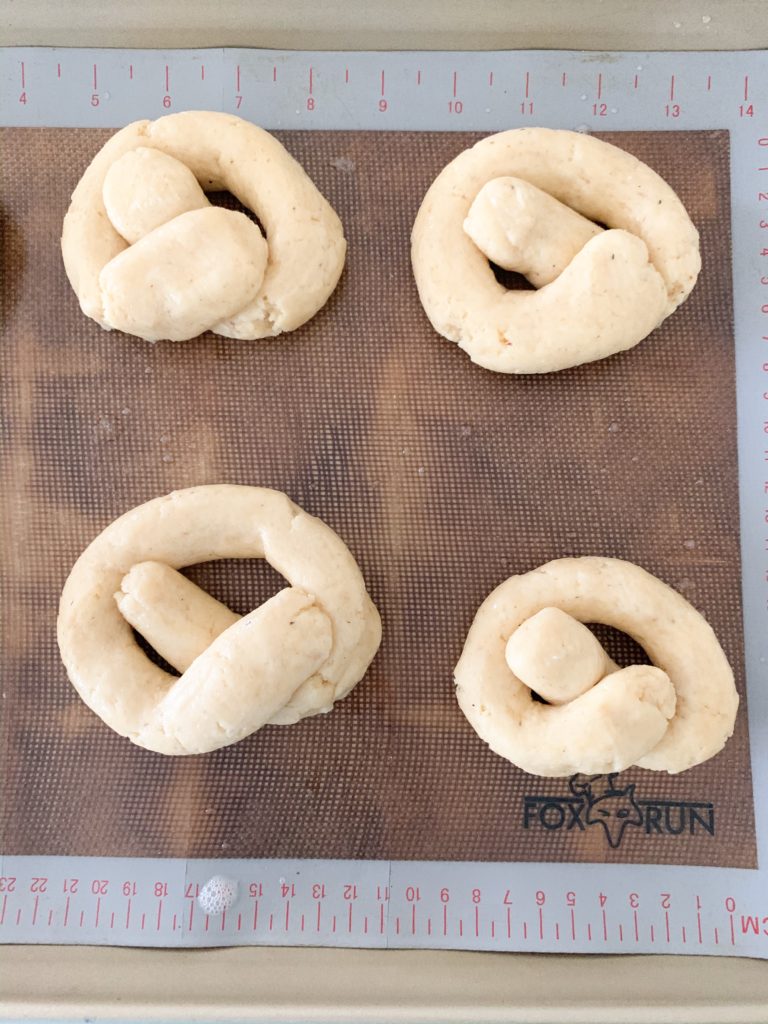 The dough comes together fast and I found it easy to use.
The dough also rises really well in the oven.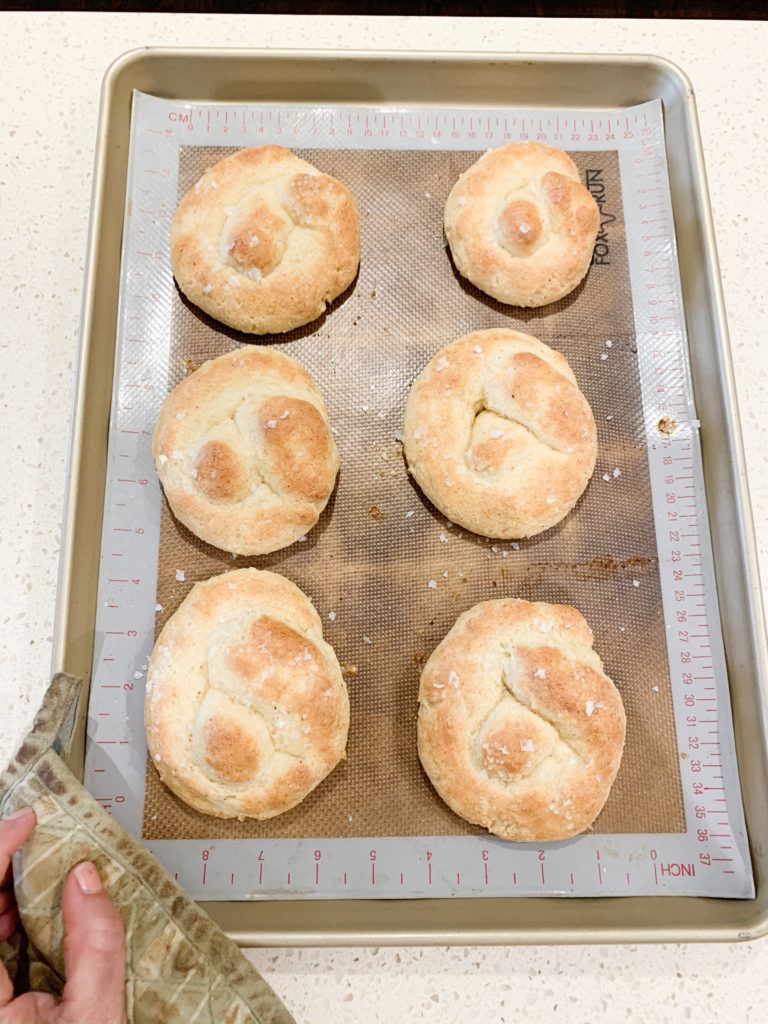 I hope you will give this recipe a try and if you do let me know in the comments.
Keto Pretzels
Instructions
Preheat oven to 400 degrees.

Line a cookie sheet with parchment paper.

In a medium bowl add the almond flour, psyllium and baking powder and stir.

In a microwaveable bowl add the mozzarella and cream cheese and microwave for 90 seconds.

Stir the mixture and microwave for another minute.

Add the eggs and the cheese mixture to the dry ingredients and mix for a few minutes.

Add the boiling water and mix again until it forms a dough.

Place a piece of parchment paper on countertop.

Divide dough into 6-8 pieces and then take one piece and roll it into a long log on the parchment paper.

Fold into the shape of a pretzel and place on lined cookie sheet.

Repeat rolling and shaping each piece of dough.

Brush each pretzel with a bit of egg wash.

Sprinkle sea salt on each pretzel.

Bake in oven for 13-15 minutes.