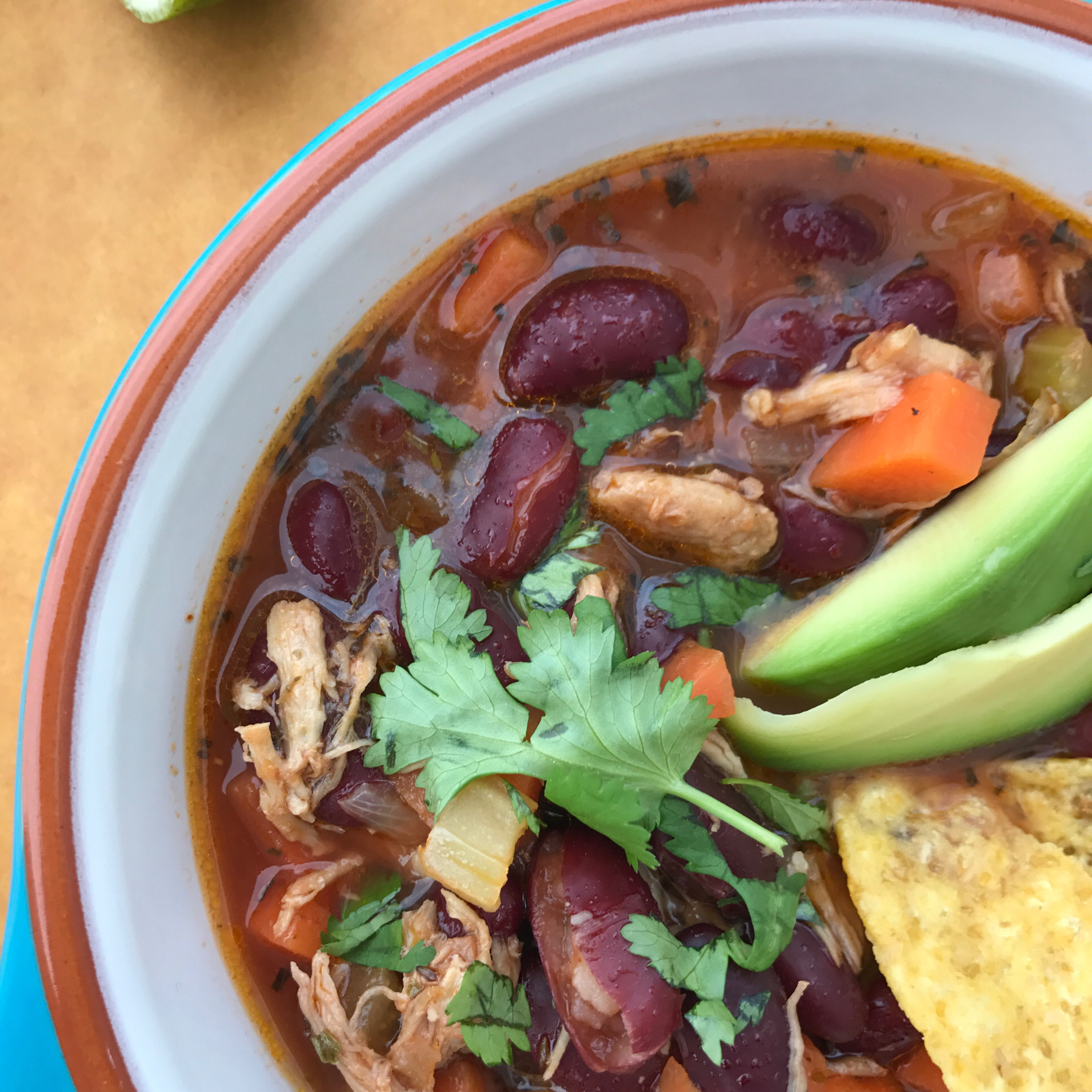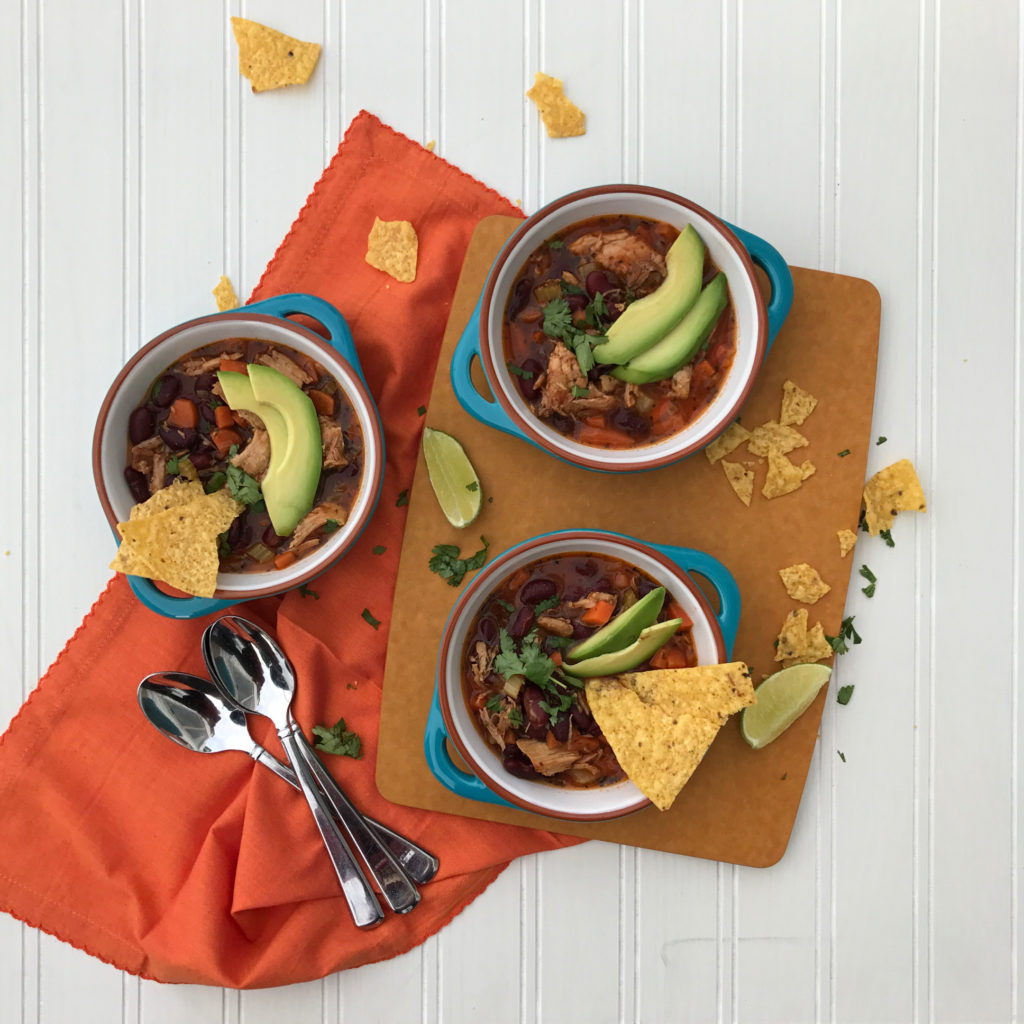 Soups are one of the easiest meals to make I think. Chop up whatever veggies you have in the fridge, sauté them in some olive oil with dried herbs, add some meat, lentils or beans and pour bone broth in the pot and TA DA!
You've made soup!
Take your soup to the next level by adding fun toppings. Like chopped fresh herbs, squeeze of fresh lemon or lime, slices of avocado or strips of tortilla.
That to me is what makes soups fun to make. Add can of tomatoes and its tomatoey. Add cream and its creamy.
Easy and adaptable.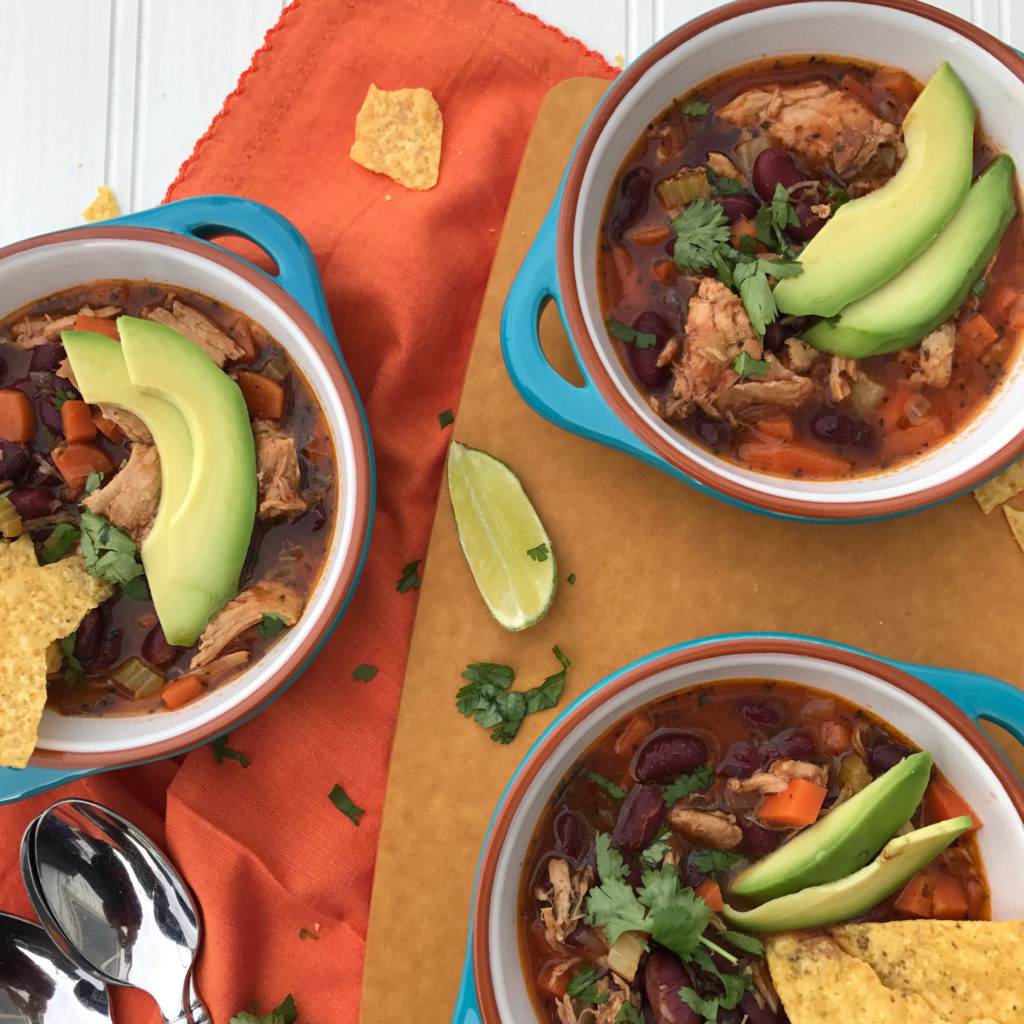 Chicken Tortilla Soup
Ingredients
2

cooked chicken breasts, shredded

1

tbsp

olive oil

1

small onion, finely chopped

1

cup

carrots, chopped

1

cup

celery, chopped

1/2

tbsp

dried oregano, chili powder and cilantro

1

tsp

dried cumin and thyme

1

can

kidney beans, drained and rinsed

2

L

chicken bone broth

Fresh cilantro, avocado slices, tortilla chips, lime wedges
Instructions
In a large pot on low heat add the olive oil and onions and sauté.

Add the carrots, celery and spices and sauté for 10 minutes.

Add the chicken, beans and bone broth and place lid on soup.

I like to top my soup with avocado slices, fresh cilantro, a squeeze of lime and a few tortilla chips.