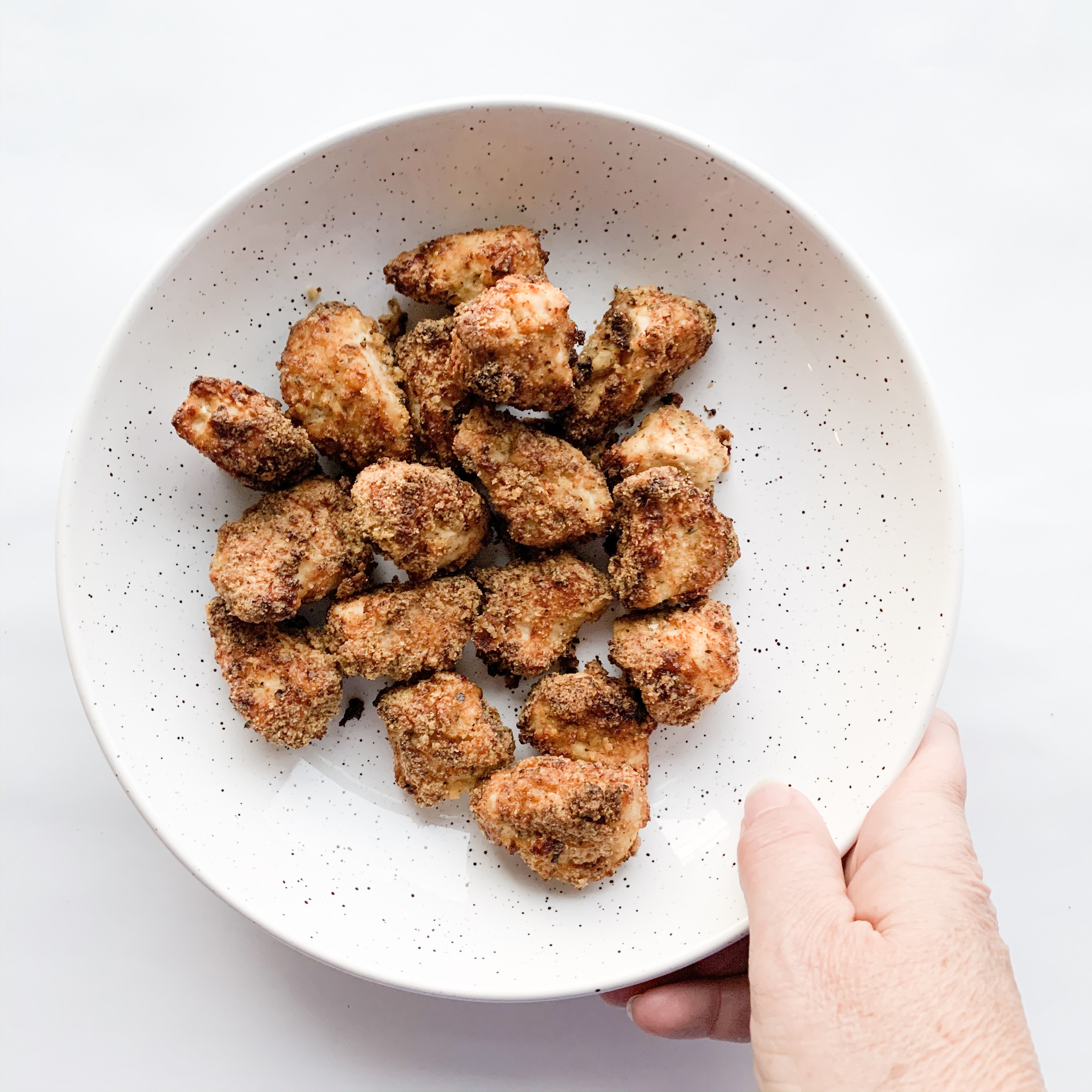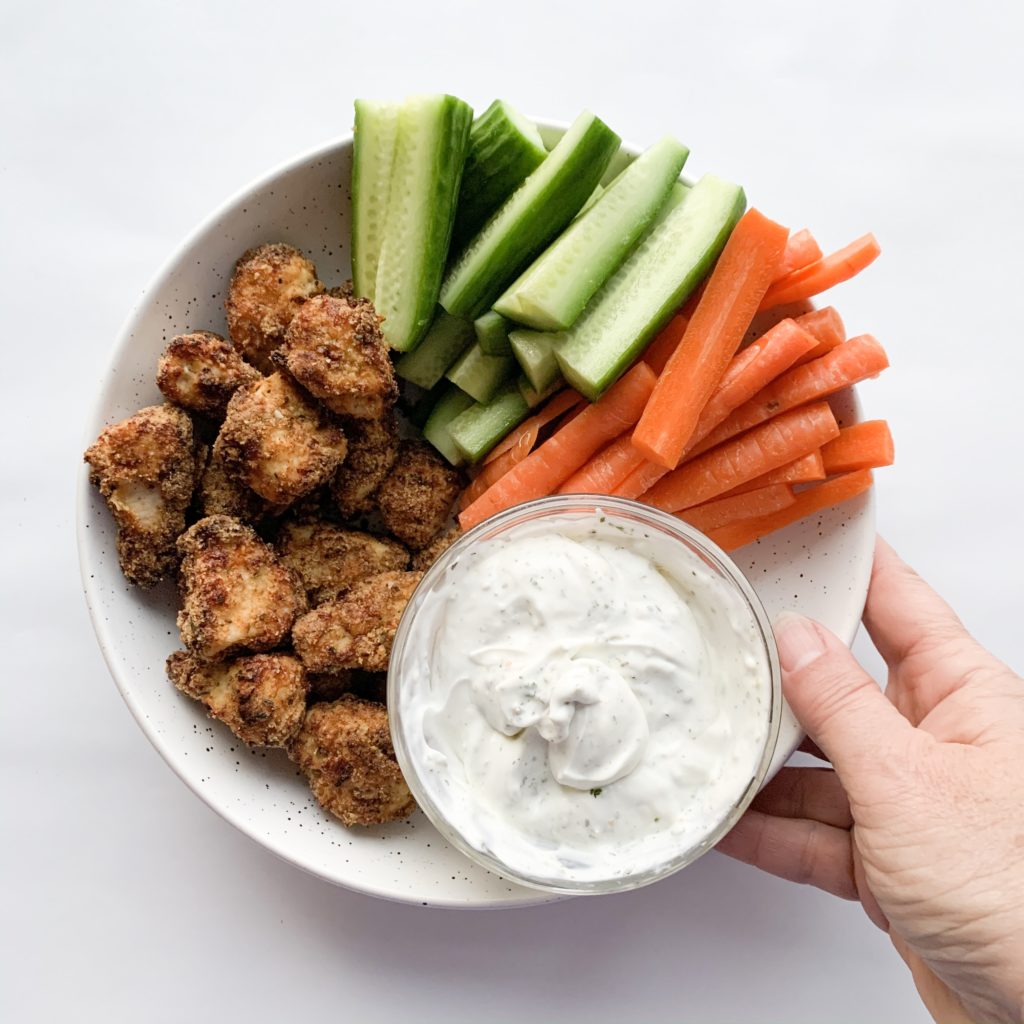 Who else loves chicken nuggets?
Sharing a secret but I used to go through the drive through window at McD's and pick up a small order of chicken nuggets when I was out running errands.
Not all the time, but I did like to dip those crunchy nuggets in honey mustard sauce. Now fast forward 10 years and celiacs disease and that is definitely not happening anymore.
So what is a girl supposed to do then?
Well this gluten-free girl heard all about air fryers. Saw all the photos on Pinterest showing crunching chicken wings and crunchy chicken nuggets. I wondered if it could be true? Could an air fryer really make what I was seeing? Could this gluten-free girl make her own chicken nuggets?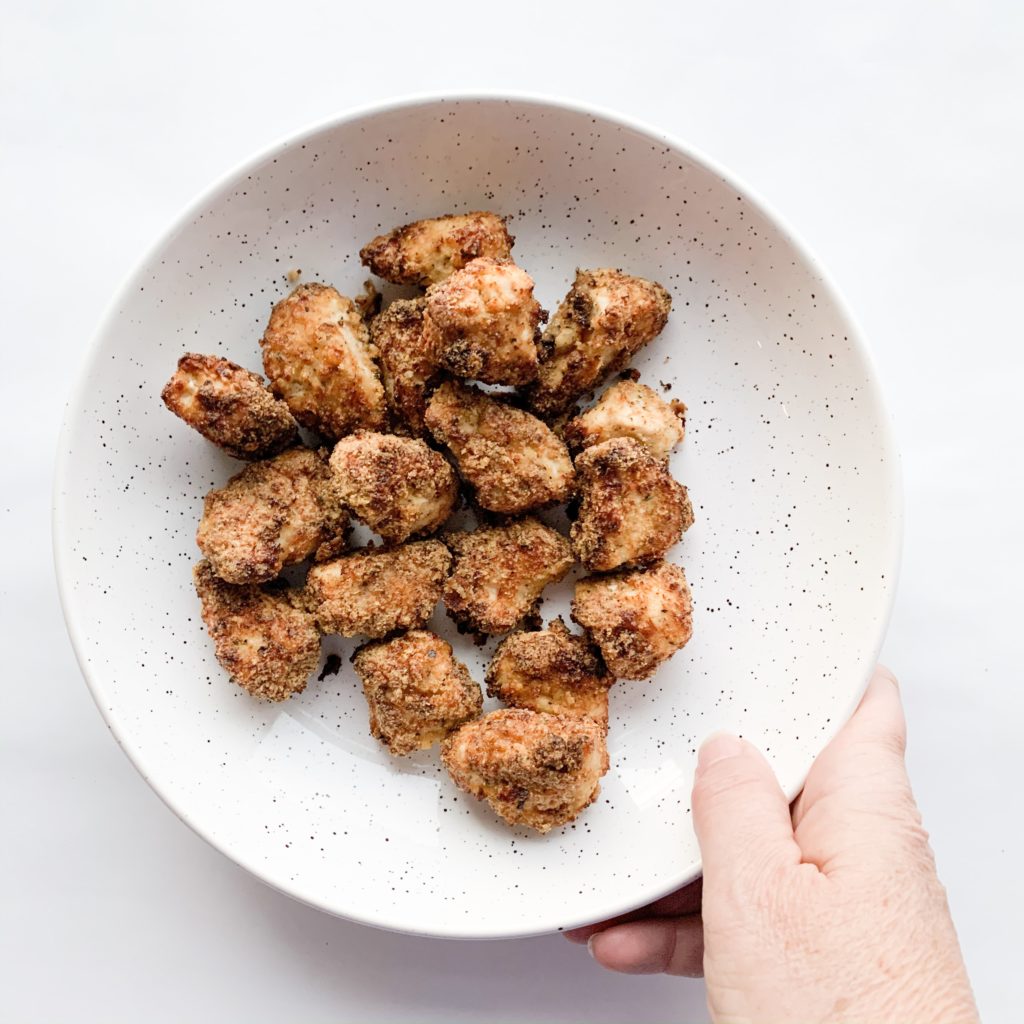 Well, YES!
An air fryer really does make the best chicken nuggets without using very much oil. The nuggets are crunchy on the outside and tender in the inside.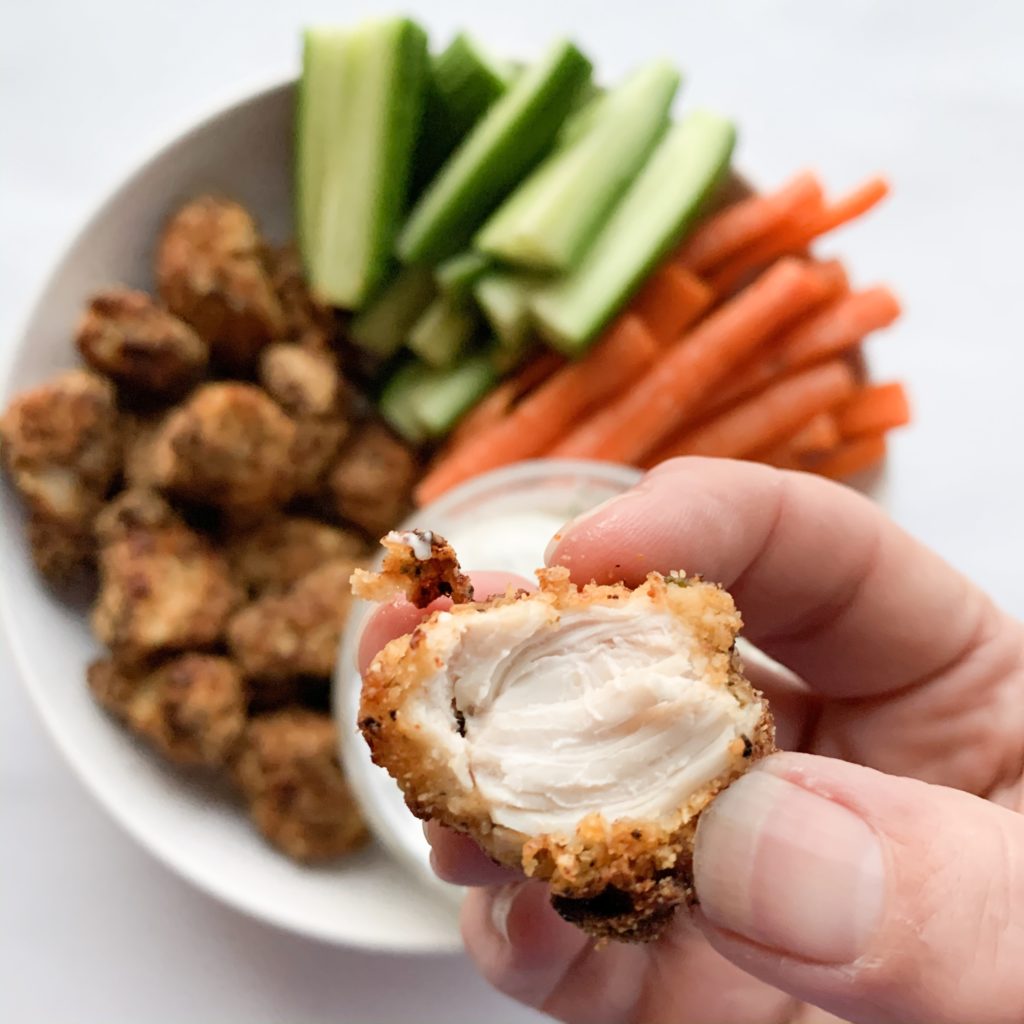 Are you ready to make some gluten-free, low-carb chicken nuggets?
AirFry Chicken Nuggets
Ingredients
2

large chicken breasts

2

cups

almond flour

1/2

cup

milk

2

tbsp

oil

1/2

tbsp

dried oregano

1

tsp

lemon pepper seasoning

2

tsp

Mesa Rosa Chipotle seasoning

Cut up carrots and cucumbers

Sour cream with Garden Ranch seasoning
Instructions
Cut up chicken breasts into nugget size pieces.

Preheat air fryer to 400 degrees.

In once bowl whisk the milk and oil together.

In the other bowl add the almond flour and spices and stir.

Add 8-9 chicken pieces to the milk mixture.

Use tongs and place pieces in the flour mixture and coat all sides.

Place chicken pieces on a plate.

Repeat into all pieces are coated.

Spray air fryer basket with oil.

Add chicken pieces to bottom of air fryer.

The number will depend on the size of the basket.

Carefully toss pieces and cook for another 8-10 minutes.

Repeat until all nuggets are cooked.

Serve with veggies and dip.