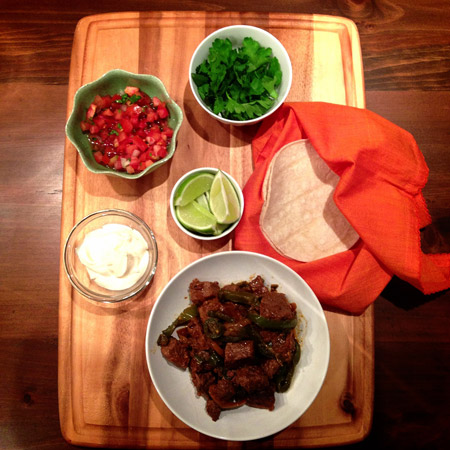 The other afternoon I was going through possible recipes for my cookbook and I came across beef stew.
One of the ideas for my cookbook is to fill it with meals, desserts and comfort foods that I grew up with. Just converting them now to gluten free. (If this sounds good to you, can you please comment below and tell me!)
Of course, beef stew is a meal that is not only a comfort food, but it is also an easy supper to make. It's a meal that while cooking on low heat in the oven, can fill your house with a delicious smell.
Beef stew was a meal I used to make when the kids were little. It's an inexpensive meal for the family. I could get tough cuts of meat on sale, such as round steaks or a small roast and then fill the pot with potatoes and carrots. Not only was it a delicious hot supper for my family, but it really was a fairly cheap one.
Again, while going through recipes to convert to gluten free, beef stew naturally fell on the list.
I had a problem though, I was also thinking about Mexican. Mexican spices and flavours.
What to do?
Make tacos for supper or continue with making a beef stew?
Why couldn't I do both?
Well, I did just that and was very pleased with the end results. The only thing I didn't have in the house was fresh gluten free corn tortillas so I ran to Salsita my local Mexican food store and picked some up.
This stew would be a great Sunday dinner meal. I'm looking at doing a weekly Sunday dinner suggestion. The idea came from Simply Bites and blogger, Aimee's twitter suggestions for Sunday dinner.
I find making family dinners fairly easy and felt that while I had a pretty good handle on making a full gluten free meal, that I should probably share the menus of what I serve.
Would that be something you'd like to see? When should I post the dinner ideas? Is Thursday early enough in the week? (Again, please comment, I'd really appreciate your feedback.)
Gluten-Free Mexican Beef Stew
Ingredients
1

large pkg beef stewing meat (.93 kg or about 2 pounds)

2

tbsp

canola oil

1/2

large onion, sliced

1/2

jar Mezzetta deli-sliced tamed jalapeño peppers

1

yellow and green pepper, sliced

2

cups

Kitchen Basics gluten free beef broth

1

tbsp

garlic minced

1/4

tsp

ground cumin

1

tsp

dried oregano

1

tsp

red chile powder

1

tsp

green chili crushed

1

tsp

gluten free taco seasoning
Gluten free fresh corn tortillas
Instructions
Preheat oven to 300 degrees.

In a Le Crueset Dutch oven heat up the canola oil on medium heat.

Remove stewing meat from pkg, rinse and dry thoroughly with a paper towel.

Adding small batches of the stewing meat, brown the meat.

Remove each batch before adding another.

Once all meat has been browned, add it back to the pot.

Add all the spices, sliced onion, green pepper, yellow pepper, jalapeños and the beef broth.Stir to combine.

Place covered Dutch oven into oven and cook for 3 hours.

Wrap corn tortillas in aluminum foil and place in oven. Let warm for 10-15 minutes.

Serve the stew with pico de gallo, guacamole, shredded cheese, fresh cilantro, sour cream and slices of lime.