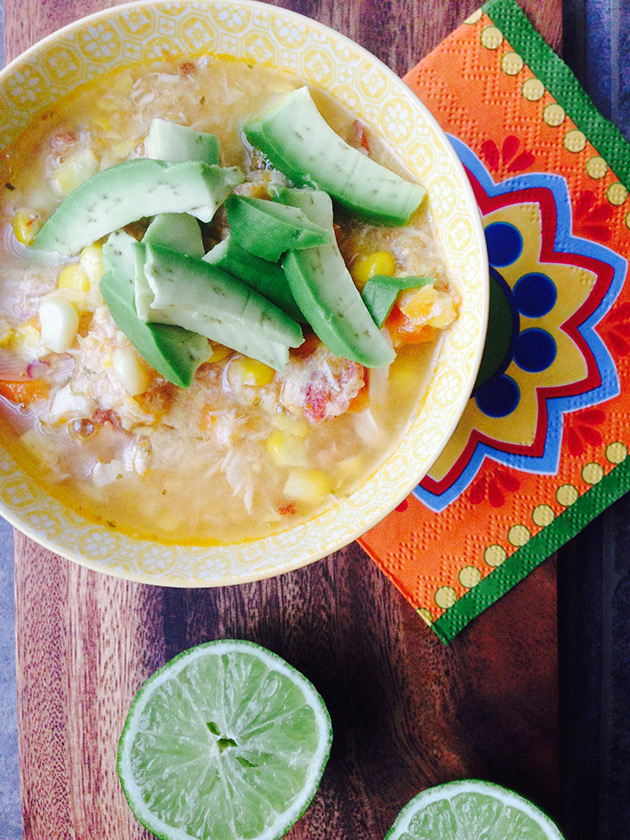 Last week Campbell's Canada sent me a bag of goodies.
In it was their new Gluten-Free Vegetable Broth, a gift card for me to buy groceries for a new recipe as well as coupons for me to give out to my readers.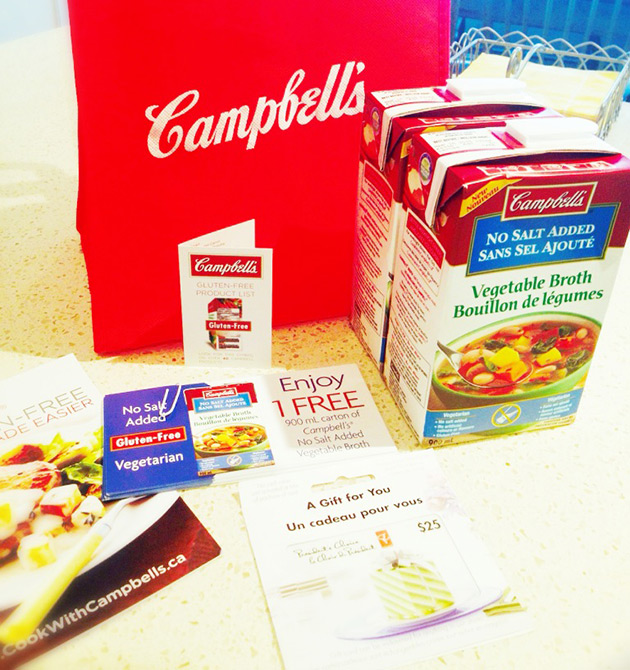 I grew up on Campbell's soup and when I could no longer eat gluten I was disappointed that I could not find any Campbell's soup that was gluten free.
So you can imagine how happy I am not knowing that I can eat Campbell's soup again.
They have over 40 Campbell's products that are gluten free and you can find the whole list on their website (link to campbellsoup.ca)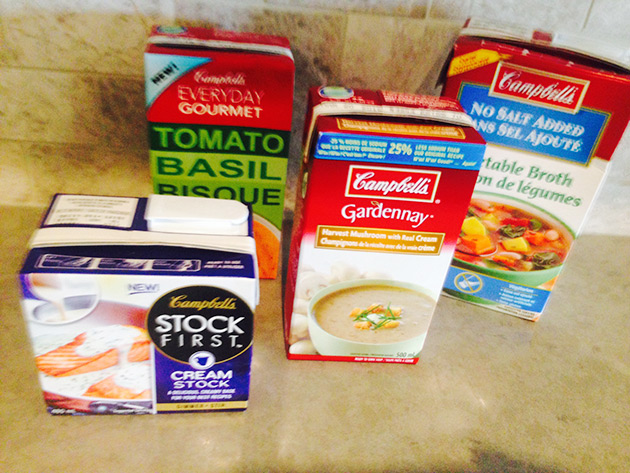 One of my favorite Campbell's soup was the cream of mushroom and was thrilled to find their Gardennay Harvest Mushroom with real Cream soup was gluten free.
Here was my lunch the other day.
Hot mushroom soup, a bit of shredded cheese and a Glutino wafer cracker-what could be better.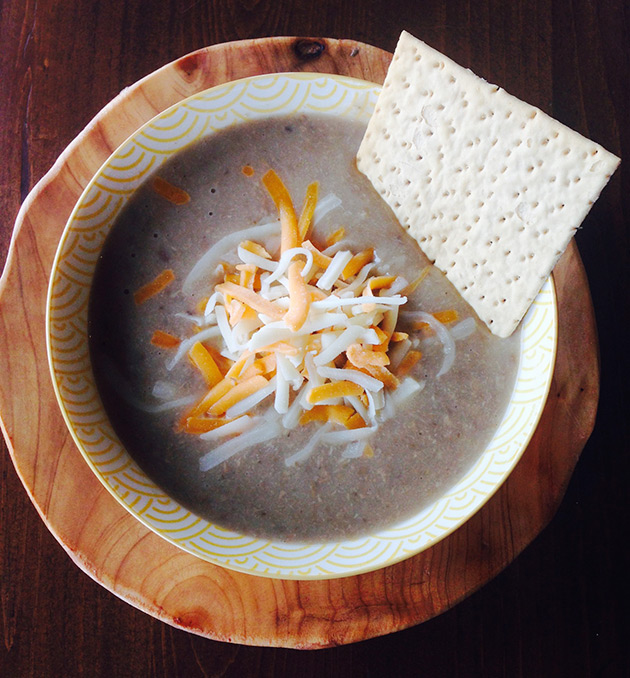 I am running another contest for my readers today.
Would you like a Wheat Free Mom tote bag and 5 coupons for free gluten-free soup?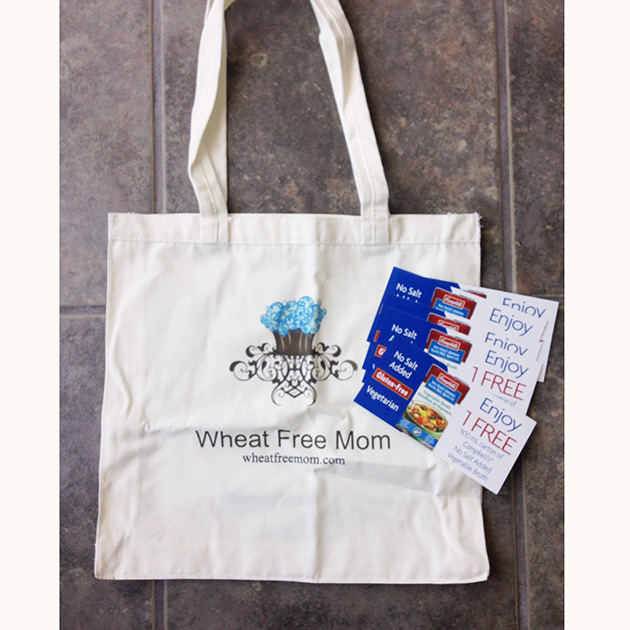 Enter Here (It's Free!)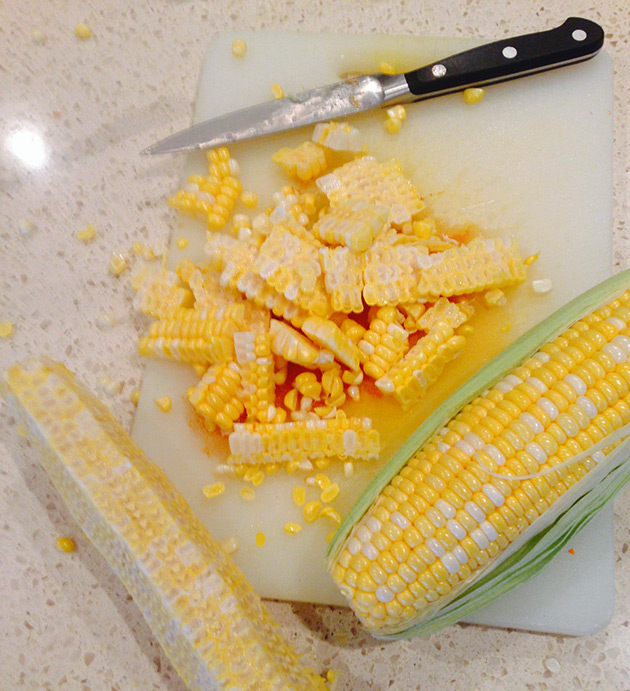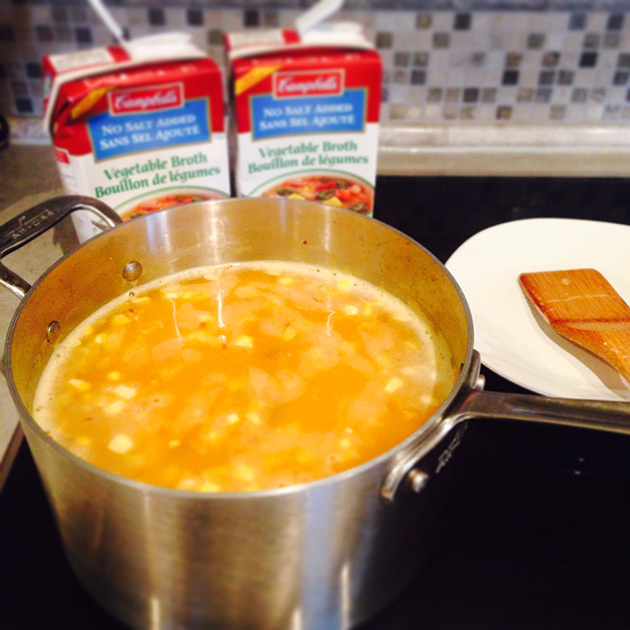 This soup is really very easy to make and I quite liked the freshness of this soup.
Gluten-Free Chipotle Chicken Corn and Bacon Soup
Ingredients
2

900ml

containers of Campbell's gluten free Vegetable Broth

2

leftover cooked chicken breasts, shredded

1

small shallot, finely chopped

2

carrots and 2 celery, finely chopped

1

tbsp

olive oil

1

tsp

minced garlic

1

tsp

dried cilantro

1

chipotle chili in can, finely chopped

4-5

cobs of fresh corn (remove corn kernels from cobs)

5-6

slices of bacon, chopped

1

avocado for garnish
Instructions
In a large saucepan sauté the chopped shallot, celery and carrots in the olive oil for about 5 minutes.

Add the minced garlic and the dried cilantro and saute for a few more minutes.

Add the chopped chipolte chili, corn kernels, shredded chicken and vegetable broth into saucepan and stir.

Fry up the bacon, and then add it to the soup.

Bring to a simmer, cover and cook for 30 minutes.

With an immersion blender, blend up 1/2 of the soup.

This gives it a creaminess without adding cream.

I like to serve this soup with slices of fresh avocado on top.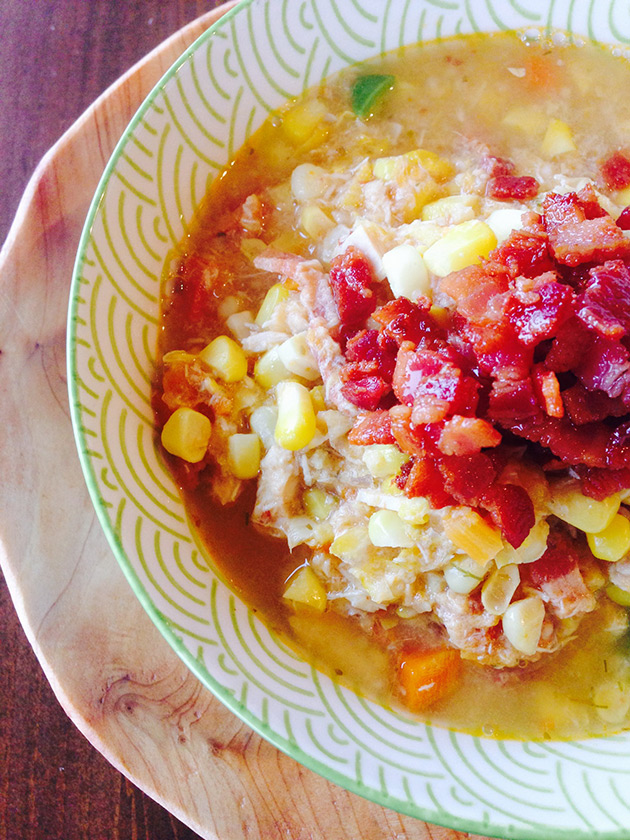 Don't forget to enter the Campbell's soup contest!