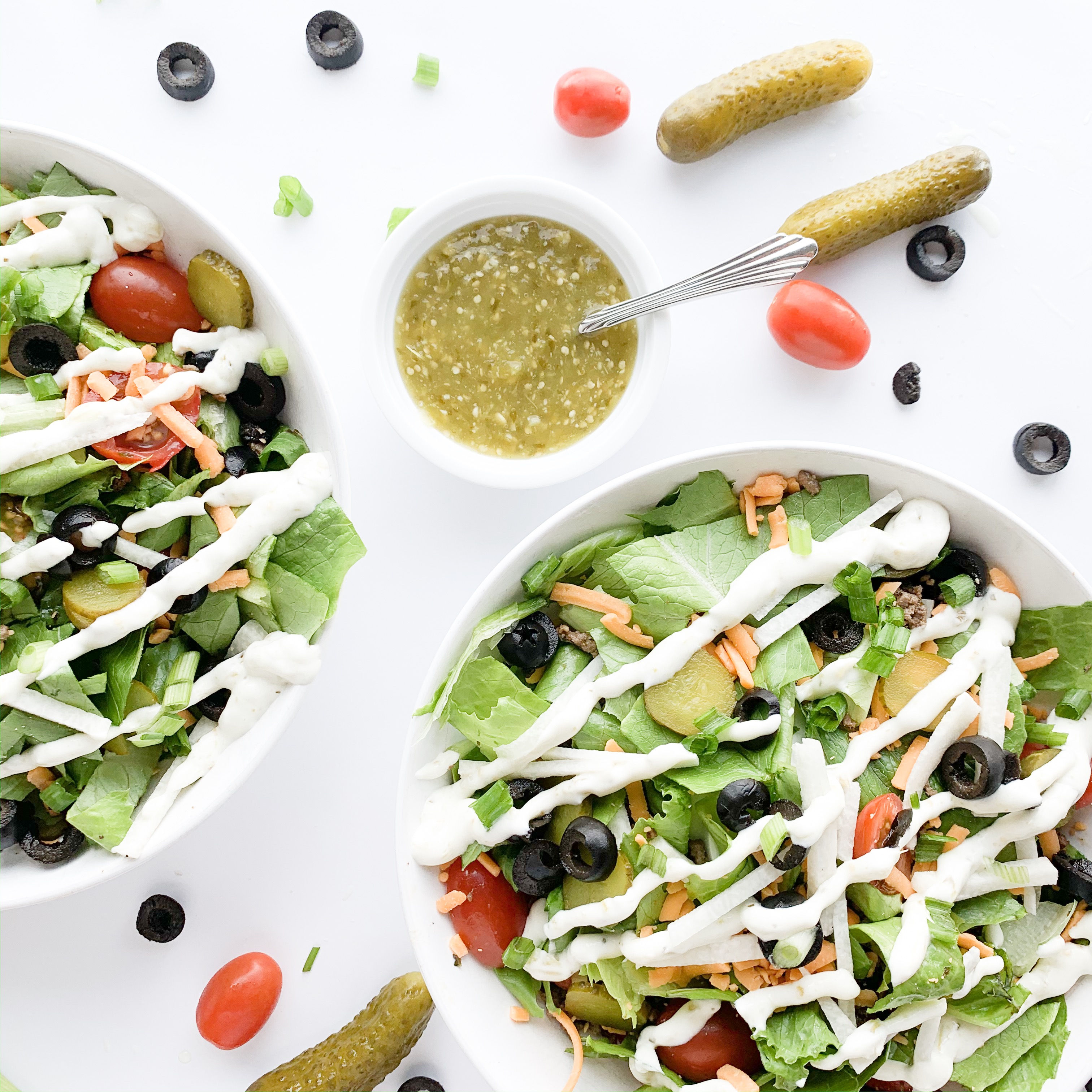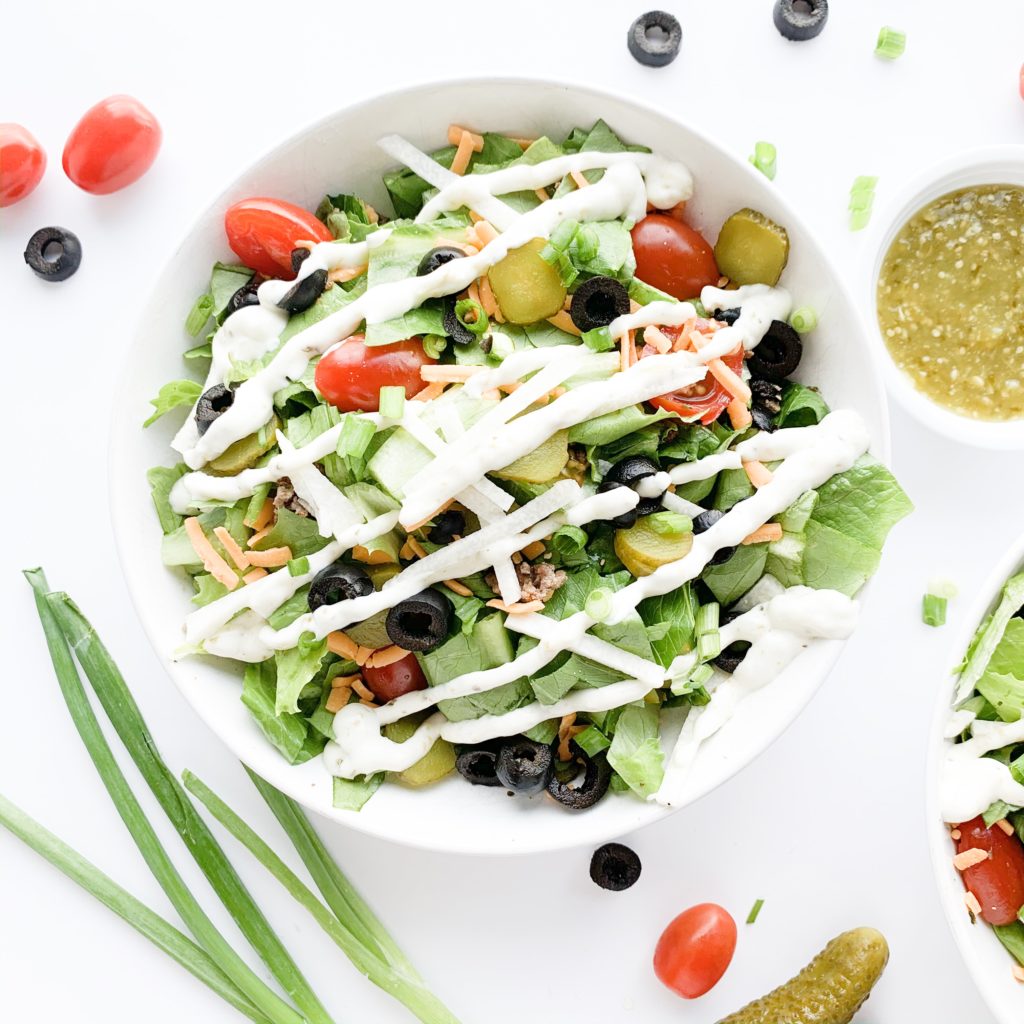 Every weekend I visit my local farmers market. I love seeing the abundance of fresh produce available to us here in Calgary.
I do try to buy local seasonal produce but truthfully we have long winters here so buying local is hard to do. That being said when I buy produce that is not in season here, I buy organic and feel I am doing my best to eat fresh and support others.
I find that when I bring home produce from the market it dictates what we will eat all week too, making meal planing easier.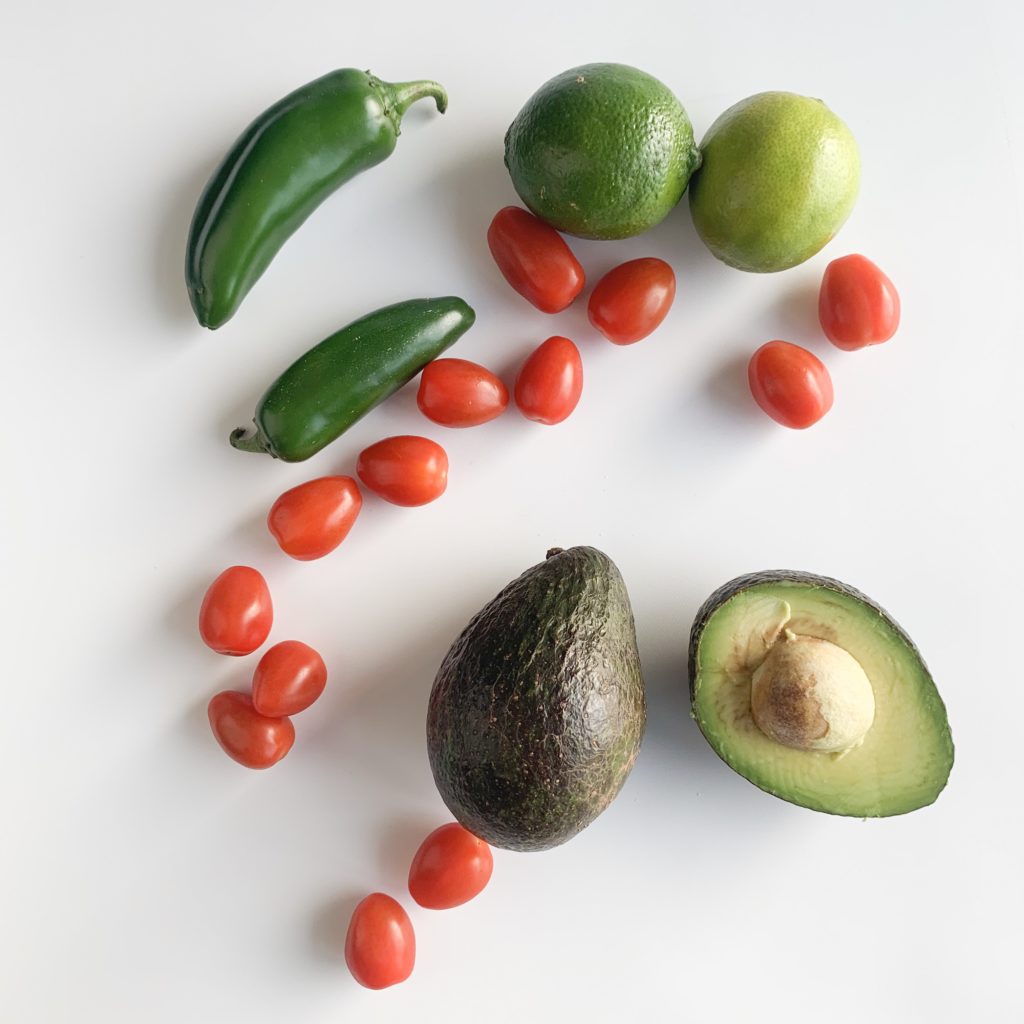 Most of the time the meals that we have or the recipes that I share are based on what I see at the market. This week when I was at the Calgary Farmers Market I saw a container of salsa verde that was made fresh at the Cherry Pit.
That salsa was the foundation for this gluten free salad.
I encourage you to visit your local markets and get to know the people that have booths there. There really is nothing better then a local grown tomato I think.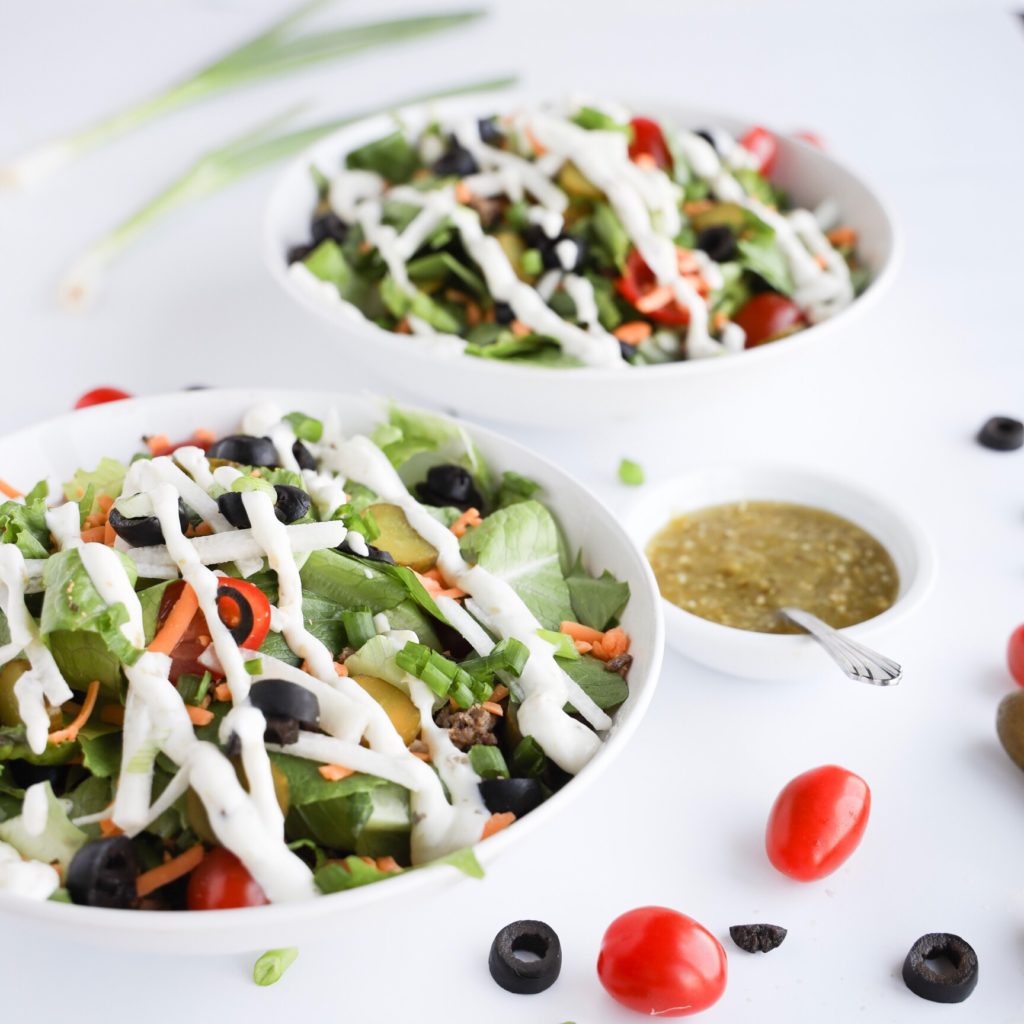 Mexican Market Salad
Ingredients
Organic romaine lettuce, chopped

1

small pkg

organic ground beef(about 2 cups)

1

tsp

dried each oregano, Chile powder, cilantro, cumin

1/2

cup

jicama, sliced into matchsticks

1/2

cup

tiny tomatoes , cut in 1/2

1/4

cup

dill pickles, chopped

1/4

cup

black olives, chopped

Green onions, finely chopped

Shredded cheese

1/2

cup

sour cream

1/4

cup

Salsa verde
Instructions
Cook beef and spices in a frying pan on medium heat until beef is cooked through.

Divide romaine lettuce into 2 bowls.

Top lettuce with cooked beef.

Add jicama, tomatoes, pickles, olives, green onions and cheese to each bowl.

In a small bowl stir the sour cream and salsa verde together.

Drizzle dressing over each salad.