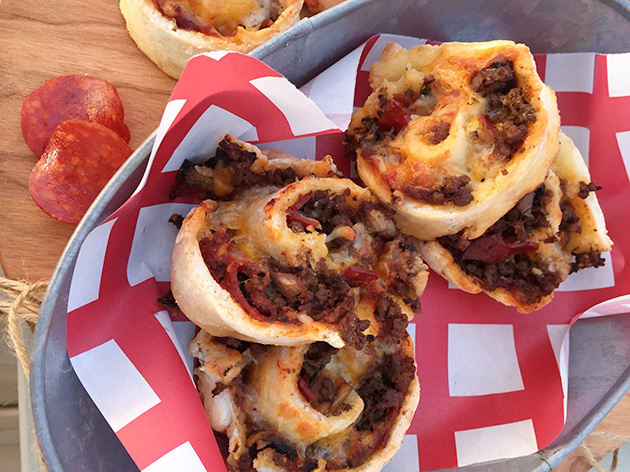 Looking for an easy appetizer recipe?
Or to switch it up on pizza night?
If you have not tried my latest pizza dough recipe you really should. This dough is terrific!
After it has risen and you place it on the counter it is a great dough to work with and to me, feels like a pizza dough from pre-celiac days.
This dough stores really well in the refrigerator too. After it has risen for a few hours, you can cover it with saran wrap and keep in fridge for 3-4 days.
Take out 1/3 for a small pizza or 1/2 for a medium one. Place dough in a oiled glass bowl, cover with saran wrap and a tea towel and let it naturally warm up for a few hours.
Once it has warmed up and risen again you can use the dough.
I used 1/3 of the risen dough to make these spirals.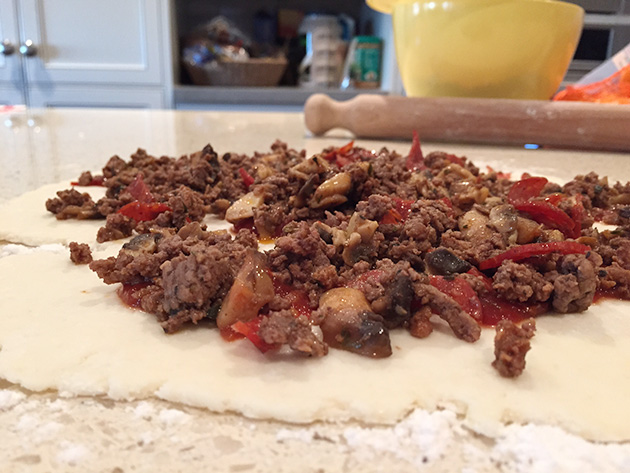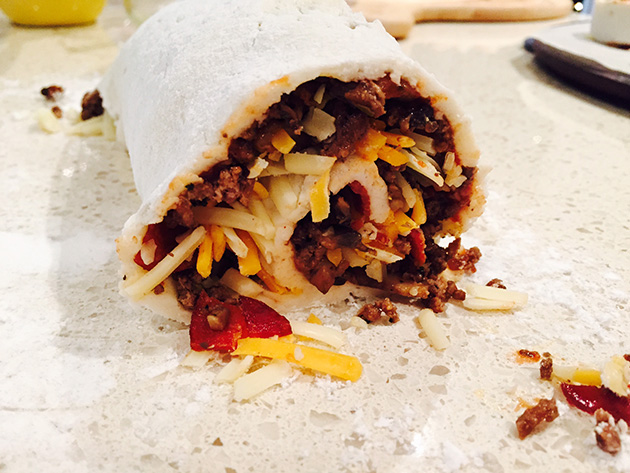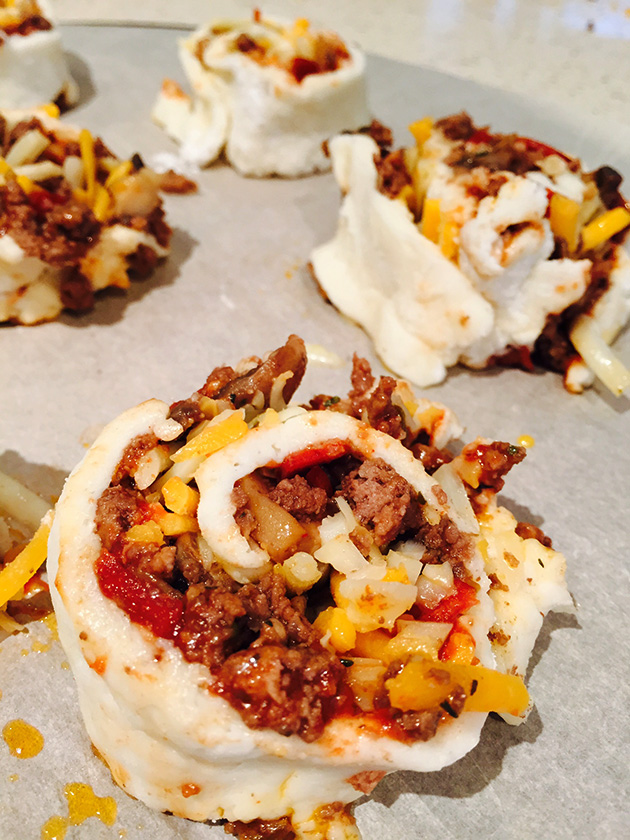 Gluten Free Pizza Spirals
Ingredients
1/3

of pizza dough

1/2

package ground beef

1/2

cup

pepperoni, chopped

6-7

large mushrooms, chopped

1/2

tsp

dried oregano, basil and chile powder

1

tsp

sriracha (optional)

1/3

cup

gluten free pizza sauce

1/2

cup

shredded mozzarella cheese
Instructions
Cut out 2 parchment sheets in the shape of a pizza stone.

Heat up the pizza stone in a 400 degree oven.

In a medium frying pan cook the ground beef, mushrooms and pepperoni until the beef is slightly brown. 

Add in the spices and sriracha and stir.

Roll out the pizza dough on floured counter.

Roll out to a bit thicker than a thin crust pizza.

Spread the pizza sauce on the dough.

Top with the cooked ground beef mixture.

Top with the shredded cheese.

Top the stone with the parchment paper.

Slice the roll into thick slices and place slices on the parchment.

I had to do this in 2 batches.

Bake in the oven for 20 minutes.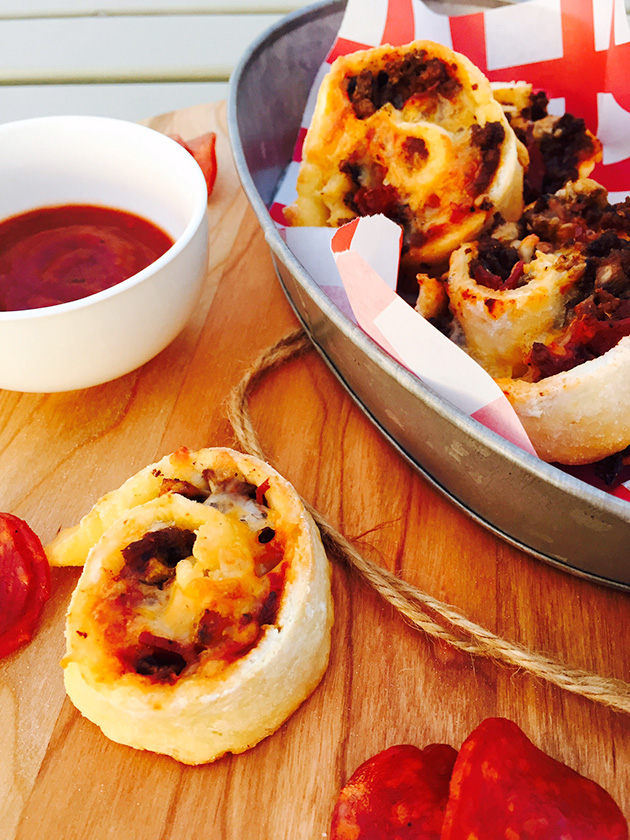 For other great appetizer ideas, click here.