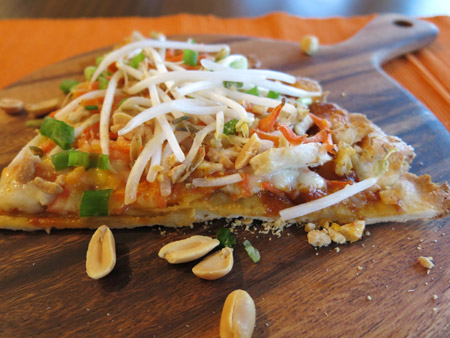 Do you love pizza?
Well, I do.
In fact, homemade pizza is a go-to, last minute, forgot to take meat out, oh my what to make for supper option.
I've posted a few recipes for gluten free pizza crust on my site: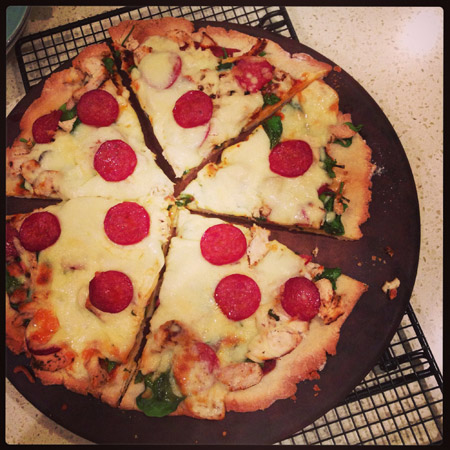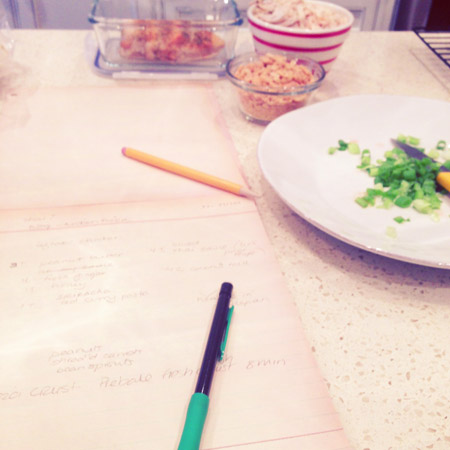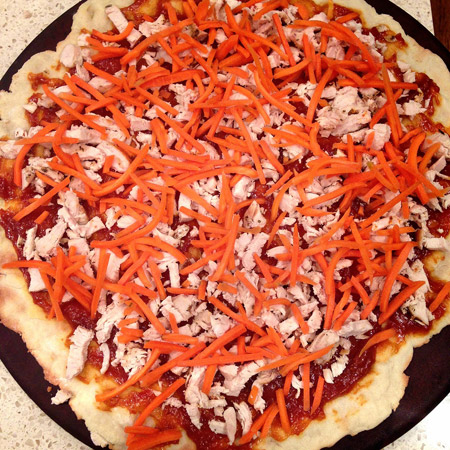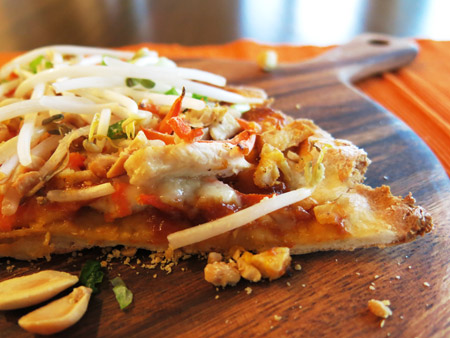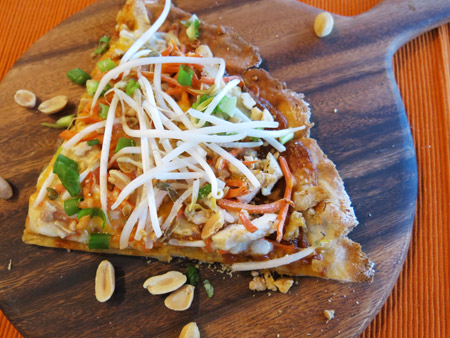 I also have gluten free pizza crust recipe that I like to use from the cookbook Cooking for Isaiah by Silvana Nardone.
I think it is good to switch things up sometimes. That also happens if you realize you have run out of rice flour and/or eggs. I like to have a few good options available to me, so that I do not feel frustrated. With switching things up in mind, I wanted to try a new gluten free pizza recipe.
I knew that my hubby wouldn't love this pizza, he likes a simple ham and pineapple pizza but really a pizza that uses regular pizza sauce is his preference.
There is nothing wrong with that, and most of the time I follow that guide.
While, sneaking in things like baby kale, proscuitto and buffalo mozzarella.

When my kids were teenagers we used to eat at Boston Pizza a lot, one of the boys favorites was a thai chicken pizza.
I thought I'd experiment with those flavors while of course, making it gluten free.

The crust I used for this pizza was my gluten free quinoa pizza crust but what I think is also important is sharing my how-to techniques I use to make a great gluten free crust.
A pizza stone for me is a must. It's not about buying the most expensive one, it is just about using a pizza stone.
You also must preheat your pizza stone in the oven before adding the crust.
That to me is extremely important and then thus leads to a great pizza crust.
So here is what I do for pizza crust:
I preheat the pizza stone in a 425 degree oven while I am making the dough.
I cut a large piece of parchment paper the size of the pizza stone and roll the dough on the parchment.
Remove stone from the oven and place the parchment/dough on the stone.
Put the stone back in the oven and bake for 8 minutes.
Carefully remove the parchment from under the semi-cooked dough.
Bake for another 3-5 minutes, depending on size of your pizza.
Remove pizza dough from oven and quickly spread sauce plus toppings/cheese on pizza and bake in oven for 10-15 minutes.
Remove cooked pizza from oven and let cool for 5 minutes before slicing.
When I follow these techniques I find now that I have the best gluten free pizza crust.
Now that you have the techniques for making a great gluten free crust here is the recipe for the Gluten-Free Thai BBQ Chicken Pizza.
Give it a try, I really enjoyed the twist on flavors.
Gluten-Free Thai BBQ Chicken Pizza
Ingredients
1-2

cup

leftover cooked chicken meat, shredded

4

tbsp

thai sweet chili sauce

3

tbsp

peanut butter

1

tsp

fresh grated ginger

1

tbsp

honey

1

tbsp

red curry paste

1

tbsp

 sriracha

1/4

cup

+ 2 Tbsp coconut milk

1/4

cup

unsalted chopped peanuts

1/2

cup

shredded carrots

1/2

cup

bean sprouts

1-2

cup

shredded mozzarella
Instructions
Preheat oven to 425 degrees.

Follow techniques as stated above and prebake your pizza crust.

In a small saucepan on low-medium heat combine the chili sauce, peanut butter, grated ginger, honey, curry paste, sriracha and coconut milk.

Stir and turn down heat to low and let simmer for 5 minutes.

Spread thai bbq sauce over the pizza crust.

Top with shredded chicken and carrots.

Top with mozzarella cheese.

Bake in oven for 12-15 minutes.

Remove from oven and sprinkle the peanuts plus the bean sprouts over the pizza.