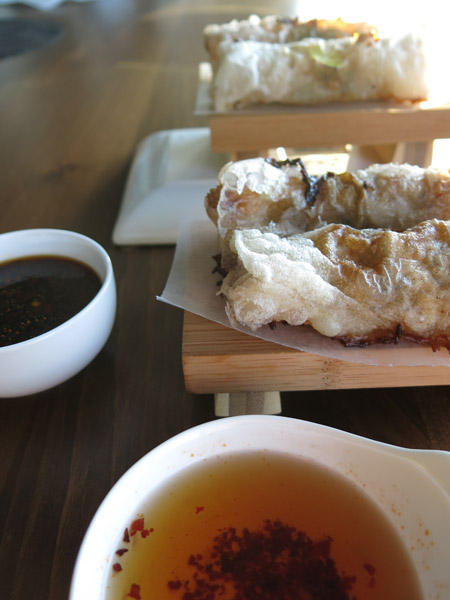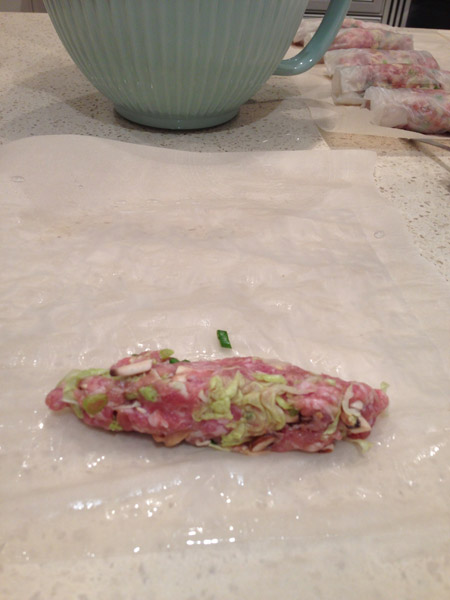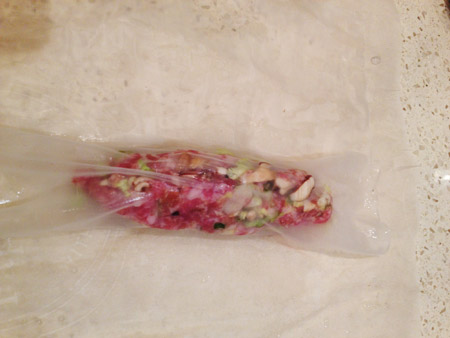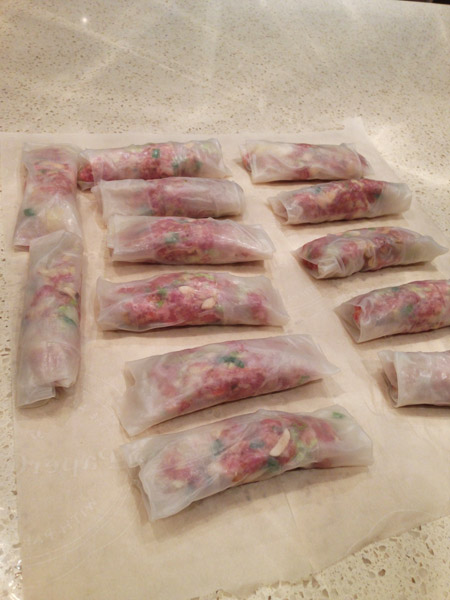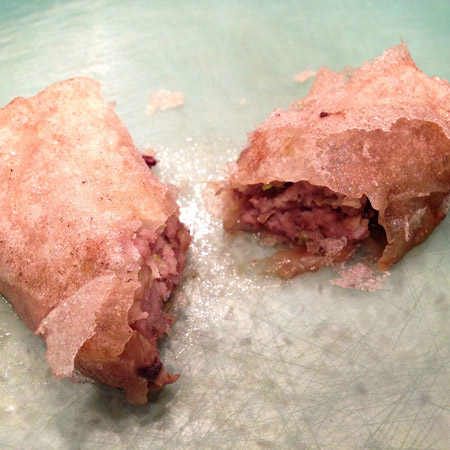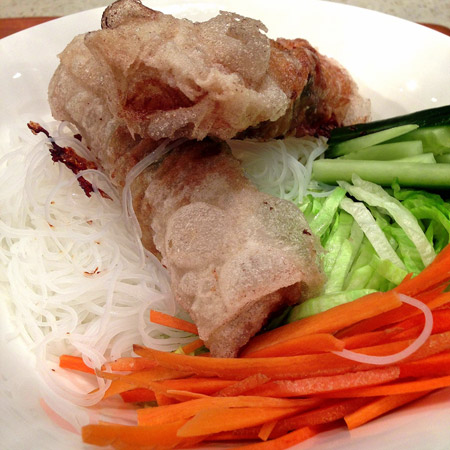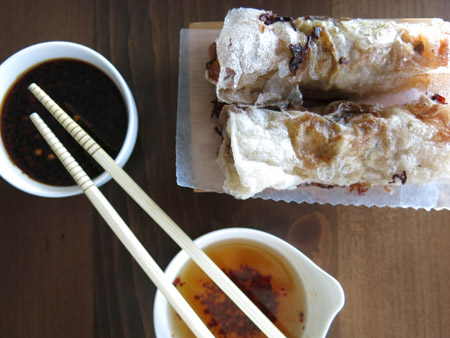 Here it is… the recipe for gluten free spring rolls.
I recently posted the question on Facebook on what should be my next recipe. (Be sure to join our Facebook community here.)
Should I do gluten free spring rolls or pizza pops?
The winner was gluten free spring rolls. I will put the recipe for gluten free pizza pops in the cookbook I am working on.
Making these spring rolls is not difficult, HOWEVER, they do take time. What is MOST important is to have all ingredients prepped, have your rice paper soaking area ready, your filling and rolling area prepped, and your deep frying area ready.
If you are not organized in those areas, you will find making these spring rolls more frustrating then it needs to be.
Now is this a recipe that is quick and easy?
I would say no. It's not that this recipe is difficult but there are many steps involved.
The deep frying process also takes time so I might not suggest this as a quick supper.
With the old school spring rolls that us gluten free folks cannot eat, egg roll wrappers are used. Honestly, the rice paper wrappers that I use for the gluten free spring rolls are more delicate than the egg roll ones. Keep that in mind if you used to make the old ones and now are using the rice paper wrappers.
Because of the thinness of the wrappers I found the wrapper fried up very quickly, in fact, the inside was not fully cooked so I finished them off in the oven. You could cook the filling before hand instead of the raw like I did. This way you could skip the oven step.
I think I will do that the next time I make these.
Gluten Free Spring Rolls
Ingredients
Large rice paper wrappers

1

pkg

ground pork or about 2 pounds

1/2

cup

thinly sliced green onions

1

cup

thinly sliced Savoy cabbage

1

tsp

minced garlic

1

tsp

minced ginger

1

cup

finely chopped brown mushrooms

1

tbsp

gluten free soy sauce
Instructions
In a medium bowl, combine the ground pork, onions, cabbage, garlic, ginger, mushrooms and gluten free soy sauce.

Mix well with a wooden spoon.

Boil water in a tea kettle.

Using a 9×13 baking pan, pour about an inch of hot water into pan.

Place a rice paper wrapper in the hot water for about 20 seconds to allow it to get pliable.

Remove wrapper and place on a large square of parchment paper.

Spoon about 2 Tbsp of the meat filling on the bottom third of the wrapper and form into a log shape.

Place rolled spring roll onto another sheet of parchment.

Continue filling and rolling until you have enough spring rolls.

Depending on how many spring rolls you are looking to make.

This full batch made 13 larger spring rolls for me.

You can put leftover meat mixture into the fridge or freezer for a later time.

In a large saucepan, heat about 3 inches of canola oil until the oil is hot enough for deep frying.

Have a paper towel lined plate beside stove ready for the fried spring rolls.

Carefully add as many spring rolls to your pot that will fit without crowding.

I fried 2 at a time in mine.

Using tongs, carefully flip over the spring rolls while they are frying.

Fry for approximately 8-10 minutes.

Remove fried spring rolls to plate.

Heat oven to 350 degrees.

Line a cookie sheet with parchment or aluminum foil.

Place fried spring rolls on cookie sheet and bake in oven for 15 minutes.

If you make very small spring rolls and use only 1 Tbsp of raw filling you will be able to skip the oven step.

Using a cooked meat filling will also allow you to eliminate baking them in the oven.

You can serve these spring rolls as an appetizer.

I placed them on top of my rice vermicelli salad.