With Thanksgiving right around the corner here in Canada I've been thinking about warm comfort foods and additions to a Thanksgiving table. I love Thanksgiving – especially the meal. Even when there is the just the five of us, we have all the trimmings and, of course, a couple of desserts. We serve up turkey, stuffing, mashed potatoes, fresh buns, garden carrots and beans, salad, butternut squash soup and then pumpkin pie and, my boys' favourite, pumpkin roll. Doesn't that sound delicious? What are your favourite Thanksgiving dishes?
This year I need to add some vegan options to the meal and was wondering what to serve, other than more veggies. What about ravioli? … A gluten-free ravioli filled with butternut squash and caramelized onions, or even a lobster-stuffed ravioli?
Off to the kitchen I went to play with some gluten free dough and experiment with fillings. Now the fillings I made for these were not vegan – I added parmesan cheese – plus I made this dough using eggs; however it was a success taste-wise and I will continue working on a vegan version in time for Thanksgiving.
Homemade ravioli is not a quick process: it is very much like making perogies. Yes, they take time but the end result is well worth the effort. I hope you give this recipe a try. This is the same recipe as I previously posted for gluten-free pasta, but the forming of the dough is different.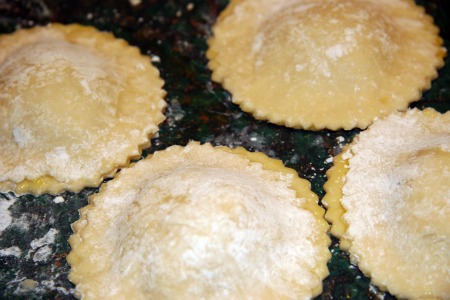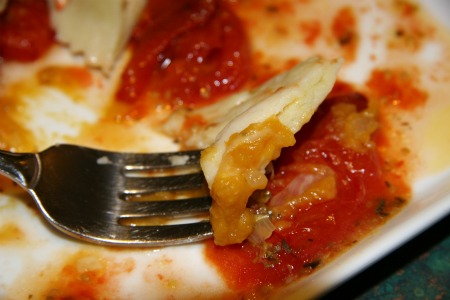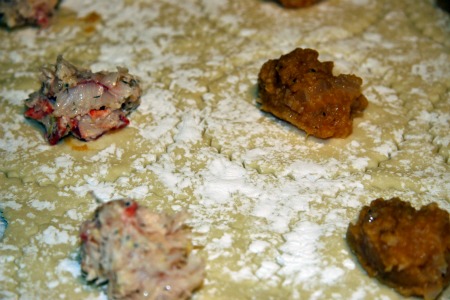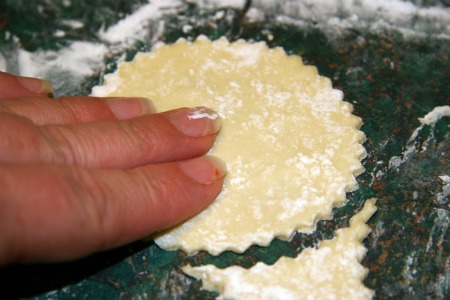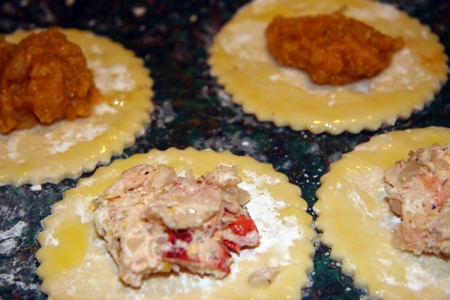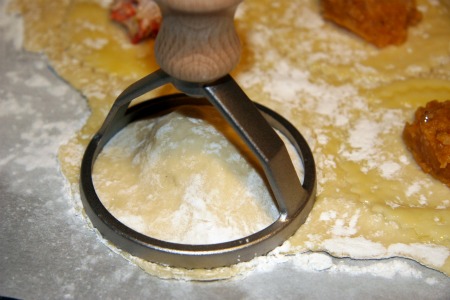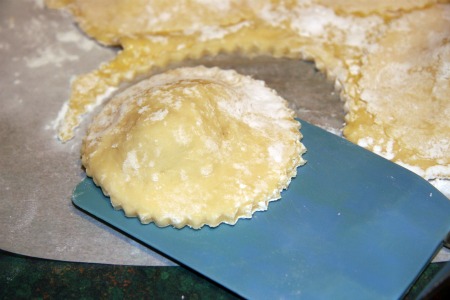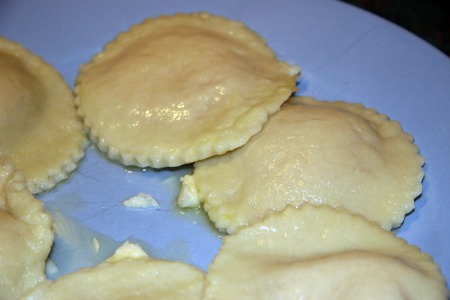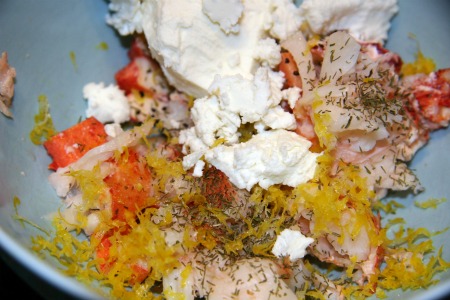 I served my gluten-free ravioli on a plate of slow roasted roma tomatoes.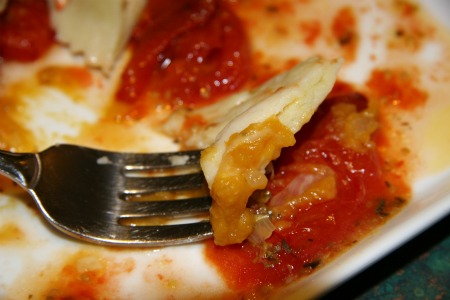 Now is a great time to pick up fresh garden tomatoes at your local farmers market and my favorite thing to do with them is to slow roast them. It really brings out their flavor and makes them ever so sweet.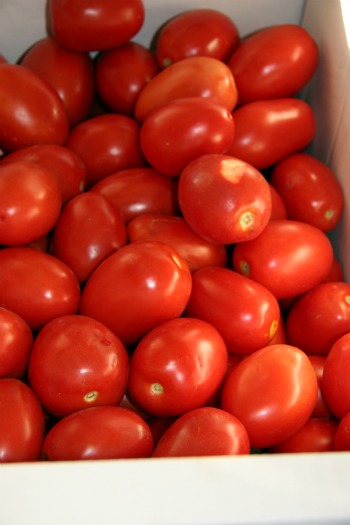 To slow roast tomatoes I pour some chili oil on a baking sheet. Mince up some garlic and spread onto oil. Slice the tomatoes into wedges and line the cookie sheet.
Top the tomatoes with fresh thyme, dried oregano and basil, and sea salt and pepper.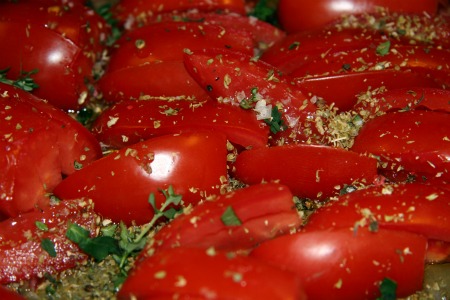 Roast in a 250 degree oven for 2- 2 ½ hours.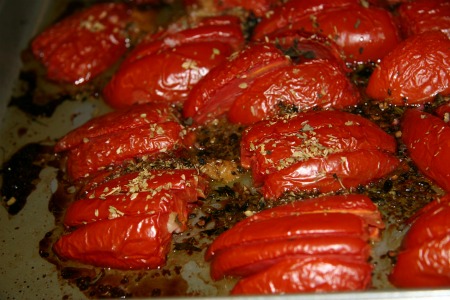 Pour mixture in a large jar and store in refrigerator. You can also pour tomatoes into a food processor and process until smooth.
When I have a lot of tomatoes and do not feel like canning them, I take these slow roasted tomatoes and put them in small freezer bags and freeze them. Then all I have to do is thaw the sauce and heat up to serve.
This makes the best tomato sauce!