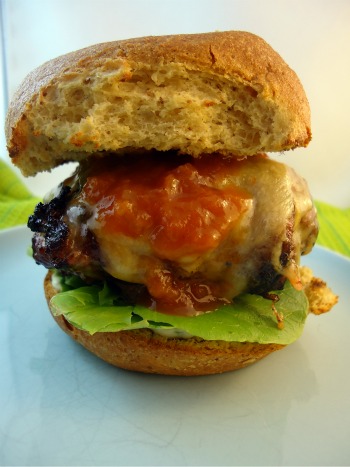 This weeks burger combo is a mixture of seasonal and local flavours. I had been out to my sisters place recently and she had given me quite a bit of rhubarb from her garden. I love rhubarb but tend to think of it as a dessert/sweet item not a savoury one. So with making homemade sauces lately I decided to add rhubarb to a barbecue sauce and as always was pleased with the flavour.
I also made a remoulade sauce with bits of herbs and a couple of pickles left in a jar. That recipe is also included here.
Recipe: Tangy Rhubarb Barbeque Sauce
1 cup chopped fresh or frozen rhubarb
2/3 cup water
1 T Tabasco sauce 2 Tbsp Worcestershire sauce
1 cup ketchup (click for recipe)
2 Tbsp apple cider vinegar
2/3 cup brown sugar
1 tsp liquid smoke
1 Tbsp garlic chopped
1 onion chopped
1 tsp grapeseed oil
½ cup agave syrup (or you could use golden syrup)
1 Tbsp Dijon mustard
In a saucepan bring rhubarb and water to a boil. Turn down heat to simmer and cook for 5-10 minutes until tender. Time varies depending on fresh or frozen rhubarb. Remove from heat and add mixture to food processor.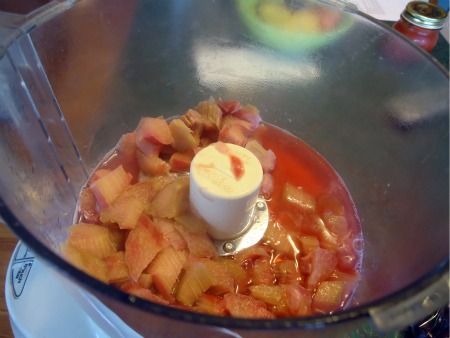 Pulse rhubarb until mixture is smooth.
In same saucepan add oil and chopped onions. Cook on med until tender. Turn heat down to simmer and add garlic. Cook for 1 minute and then add all remaining ingredients including rhubarb.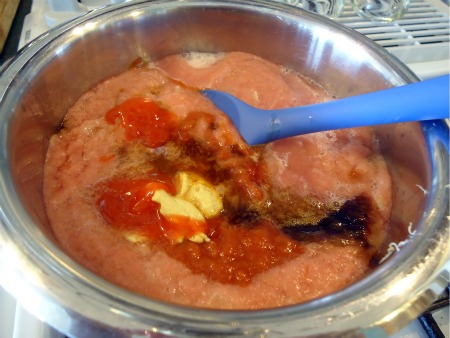 Cook on med heat until mixture is boiling, add lid and turn heat down to simmer. Cook for 10-15 minutes, stirring occasionally.
Store in refrigerator.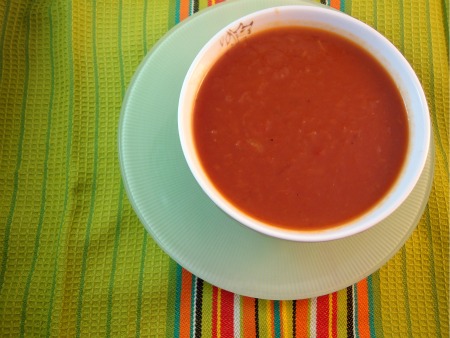 Recipe: Tangy Remoulade
3 Tbsp chopped chives
2 tsp capers
1 tsp garlic
1 cup mayo
1 Tbsp grainy mustard
1 large dill pickle
2-3 drops Tabasco (optional)
In a food processor, pulse chives, capers, garlic and dill pickle until finely chopped. Add mayonnaise, mustard and hot sauce and blend until smooth.
Store in refrigerator.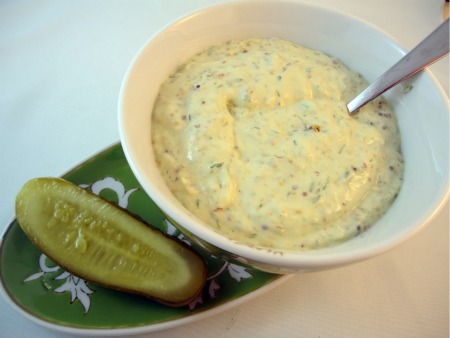 Recipe: Gluten Free Burgers
Rhubarb sauce
Tangy remoulade
Spring lettuce
Jalapeno jack cheese
Thick sliced Bacon (2 strips/burger)
Gluten free hamburger buns
To assemble burgers first wrap uncooked patties in bacon.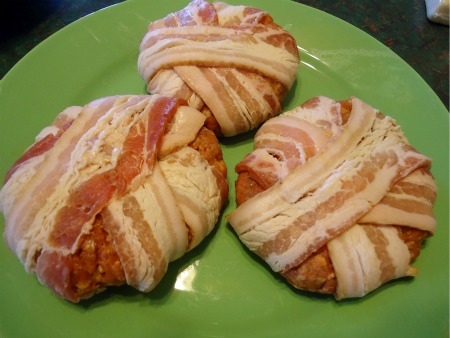 Once bacon and burger are cooked, melt jalapeno cheese on top.
Spread remoulade sauce on toasted bun.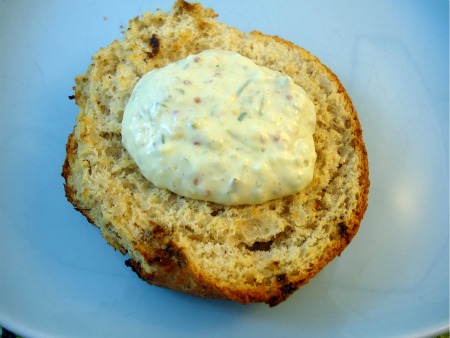 Place lettuce on remoulade and then grilled burger on lettuce.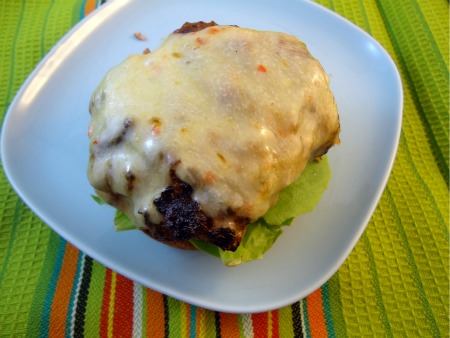 Spread a dollop of rhubarb sauce on burger.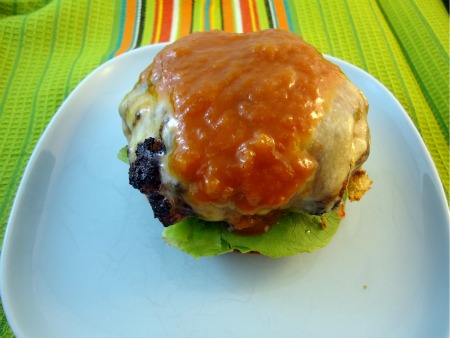 Place top on burger and enjoy!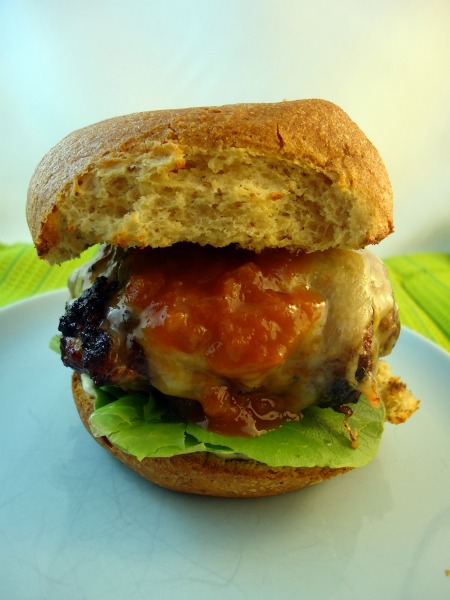 For other great recipes your family will love this Summer, grab a copy of my cookbook, which contains 55 other delicious recipes your kids and the rest of your family will love… all absolutely gluten-free, including these 3 amazing dessert recipes: Gluten-Free Creme Caramel, Gluten-Free Raspberry Cake, and a classic Gluten-Free Rhubarb Raspberry Crisp!