As promised in my last burger blog I am posting a recipe for a vegan burger. Imagine Lebanese and Indian flavors and spices combined in a sweet and healthy burger.
This is that.
I have started switching things up a bit, playing with different spices and flavor combinations and hope you try it also. This burger can be quite easy to make if you want to use canned ingredients. For instance canned chickpea, canned lentils, and canned sweet potato puree, but you can also make your own chickpeas and lentils from dried. Plus you also can roast a sweet potato for the puree. You can decide how much homemade you want.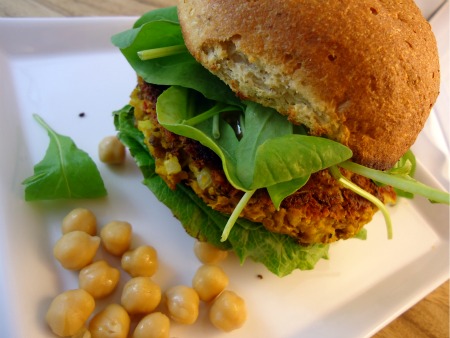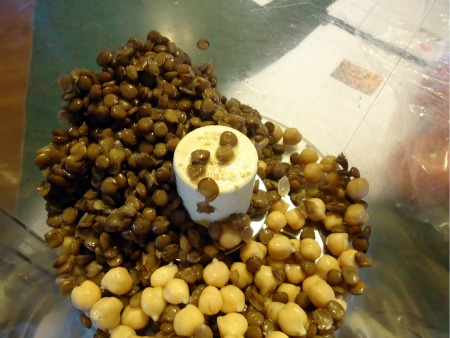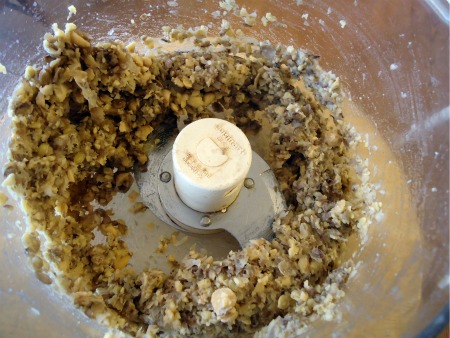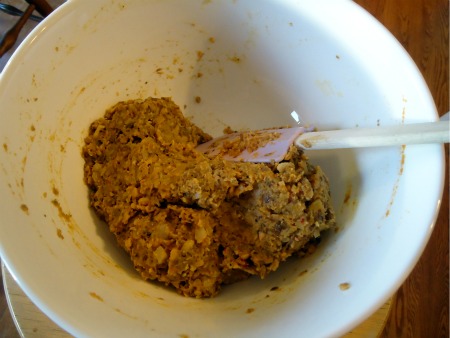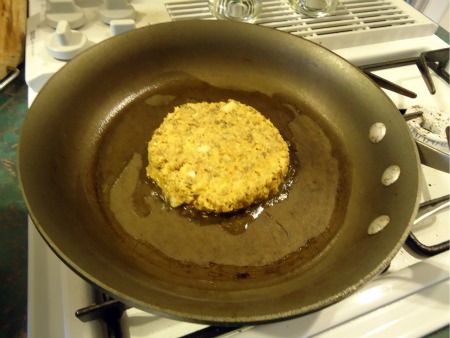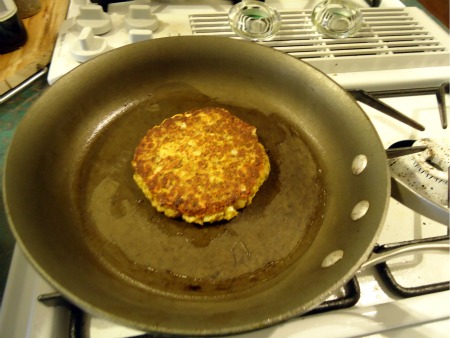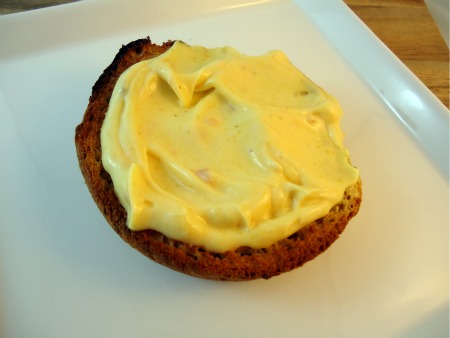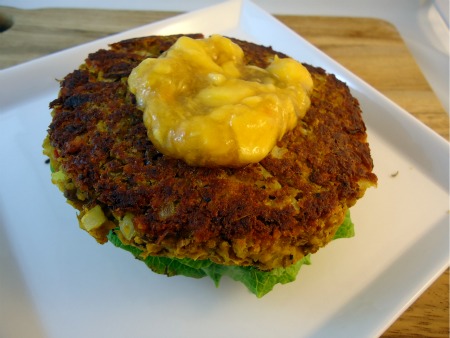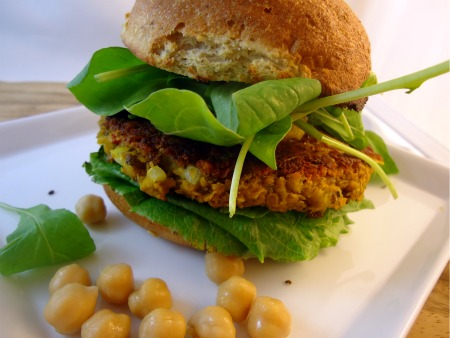 Vegan Chickpea Burger
Ingredients
1

cup

cooked chickpeas

1

cup

cooked brown lentils

1/4

cup

sweet potato puree

1/2

cup

chopped onion

1

tsp

cumin

1

tsp

sambal oelek (ground fresh chili paste) you can find it in asian grocery stores

1

tsp

dried cilantro

1

tsp

curry powder

1/4

cup

chickpea (gram) flour

Salt and pepper

Gluten free buns

Mango chutney

Romaine lettuce

Arugula
Instructions
Put the chickpeas and lentils into a food processor.

Pulse until coarsely chopped.

In a large bowl add remaining ingredients (sweet potato, onion, spices and flour)

Heat up frying pan to low/medium heat with 1 Tbsp grapeseed oil.

Scoop mixture into a ½ cup measuring cup and dump onto frying pan.

With finger pat mixture into patty form.

Cook patty 3-4 minutes on each side.

To assemble burger, toast gluten free buns.

Top bottom bun with curry mayo.

Top with lettuce and then veggie burger.

Top veggie burger with ½-1 Tbsp mango chutney.

Top the chutney with arugula and then top of bun.
Curry Mayo
Ingredients
1/2

cup

vegan mayo

1/4

tsp

curry powder

1/4

tsp

sambal oelek


I really enjoyed the flavor combination and texture of this burger. Even though I am not a vegetarian or vegan I will make this burger again. I think this would be a great appetizer. Make the patties quite small and top with a spicy yogurt dip or as the filling for a lettuce wrap.