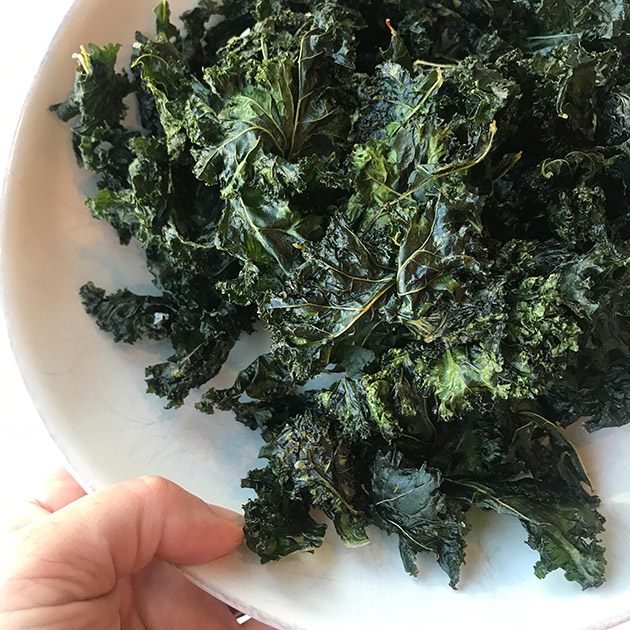 Kale Chips
Ingredients
1

big

bunch of kale

2

tsp

avocado or olive oil

1

tsp

gluten free dill pickle seasoning
Instructions
Preheat oven to 300 degrees.

Wash and dry the kale, making sure the kale leaves are very dry.

Remove the tough stems from the kale and then chop into bite sized pieces.

In a large bowl add the kale, avocado oil and dill pickle seasoning and with your hands massage the oil into the leaves well.

Arrange the kale pieces on an unlined cookie sheet and bake in the oven for 10 minutes.

Lightly toss the kale and bake again for another 8-10 minutes.

Remove from oven and cool completely.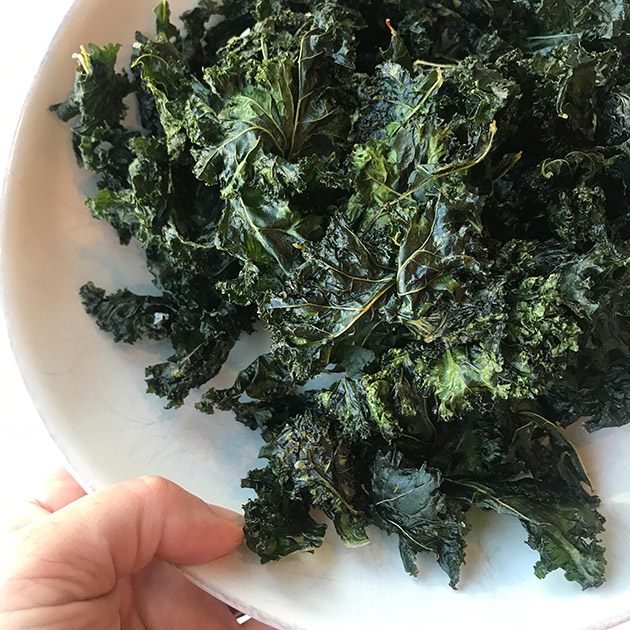 Have you tried kale chips?
Truthfully they were not on my list of snacks to try. I am not sure why I wasn't interested in them, just wasn't.
You can find kale chips in every health food store and most grocery stores carry some now.
But I was on instagram one morning and it seemed everyone one was making kale chips on insta story so I thought "maybe I should give them a try"
I picked up a big bouquet of organic kale when I was at the grocery store and proceeded to make kale chips once I was home.
Well? I could not believe how good homemade kale chips were.
Like, seriously good!
I could have easily ate the whole batch.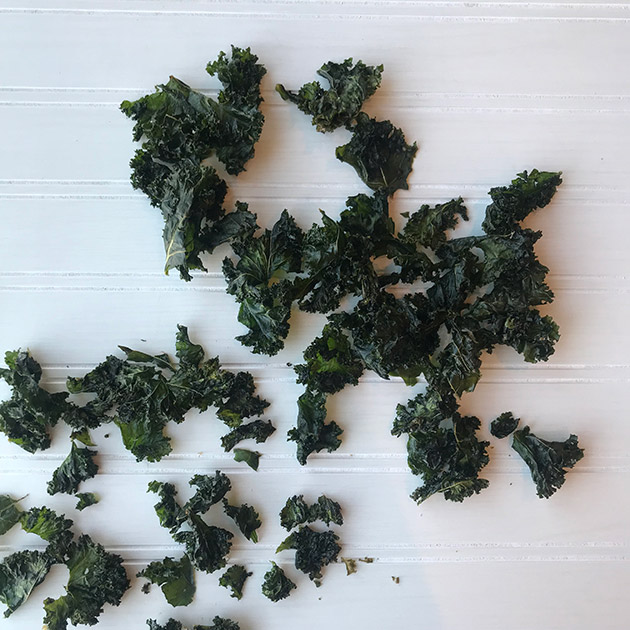 I knew I would have to share a recipe with you all as soon as I could.
Now kale chip recipes are basically the same thing. I am really not doing anything remarkably different then anyone else.
You wash and dry them.
You remove the stems.
You chop and season them.
You bake them.
Yep, that is it.
I used dill pickle seasoning that I buy here in Calgary at Silk Road Spice Merchant but you could use any gluten free seasoning you would like. Simple coarse sea salt would work too.