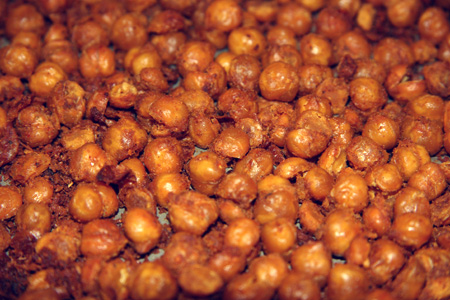 I love chickpeas!
I discovered this new found love earlier this year when I had homemade hummus. While browsing for recipe ideas, 'Roasted Chickpeas' kept popping up so I just had to try it.
They're a great crunchy snack and super easy to make. It would also make a terrific Christmas 'Foodie' gift.
You can vary the spices as many ways as you like. How about garam masala, sugar, salt and cayenne pepper?
Lime juice, gluten free taco seasoning, cayenne and salt?
Or maybe gluten free ginger asian seasoning, cinnamon, gluten free soy sauce, salt and sesame seeds?
I like to experiment with different flavors and create my own combinations. Feel free to "spice it up" (pun intended) and get creative.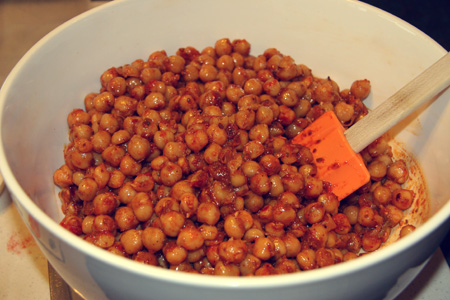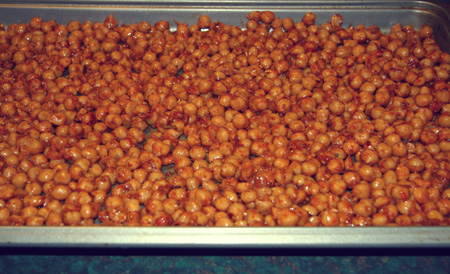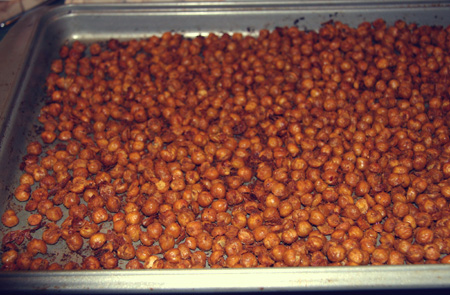 These make a yummy gift. Wrap it in a decorative takeout box to jazz it up a little.
Gluten Free Spicy Roasted Chickpeas
Ingredients
6

cups

chickpeas

1/4

cup

good olive oil ( I like to use Olio Santo)

1

tbsp

cumin *

1

tbsp

gf taco seasoning *

1

tbsp

gf west african citrus spice *

1

tbsp

maldon sea salt

1

tbsp

sugar in the raw

1

tsp

sweet paprika

* I buy all of my spices here in Calgary at Silk Road Spice Merchant. I love my spices and I really enjoy the combinations they make. Bonus: they are gluten free! Check out their website for more information.
Instructions
Preheat oven to 400 degrees.

In a large bowl combine all ingredients and stir to mix.

Bake in oven for 40-60 minutes, mixing every 10 minutes.

I like my chickpeas crunchy so I baked mine for 1 hour.

It's really based on personally preference so feel free to adjust the baking time to your liking.