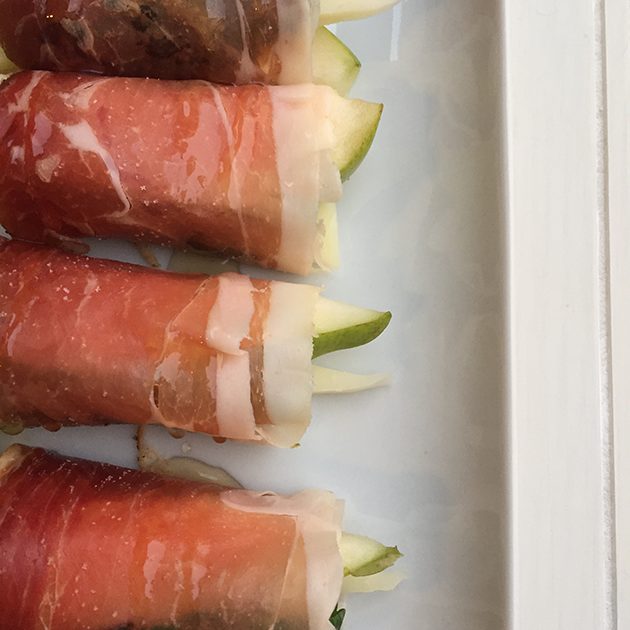 Speck Wrapped Pears with Manchego Cheese
Ingredients
1

pear, peeled, cored and cut into 6 wedges

Manchego cheese, cut into 6 slices

6

thin slices speck

(smoked proscuitto)

1/2

cup

arugula or baby kale

1

tsp

white balsamic vinegar

1

tsp

olive oil

Honey to drizzle
Instructions
In a small bowl toss the arugula with the balsamic vinegar and olive oil.

Place a piece of manchego cheese, then a bit of arugula onto each pear wedge.

Wrap each wedge with the speck.

You can place a toothpick through the center of each one if you like for serving.

Place each wrapped pear wedge onto a plate and drizzle with a bit of honey.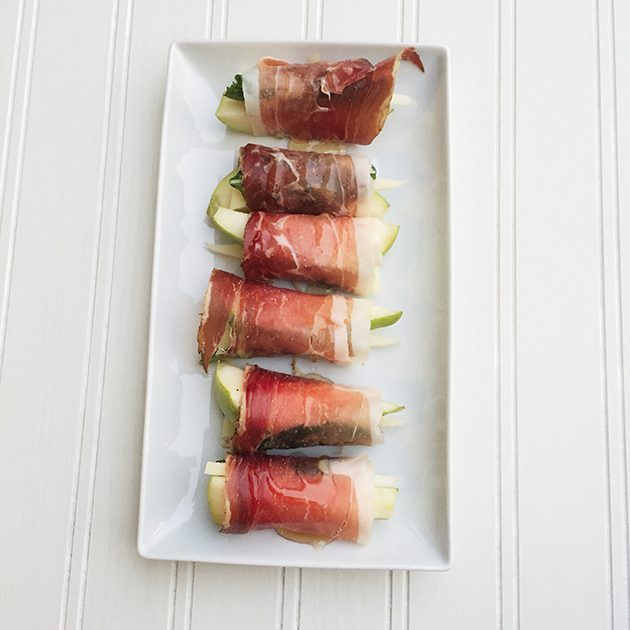 Here is the 2nd new holiday appetizer as requested by my readers.
Speck Wrapped Pears with Manchego Cheese.
What is Speck?
Speck is smoked prosciutto and can easily be found now at most grocery stores in the deli section.
Manchego Cheese?
It is a hard cheese made from sheeps milk so it is a really nice substitute for those with dairy issues. Its flavour resembles a mild parmesan.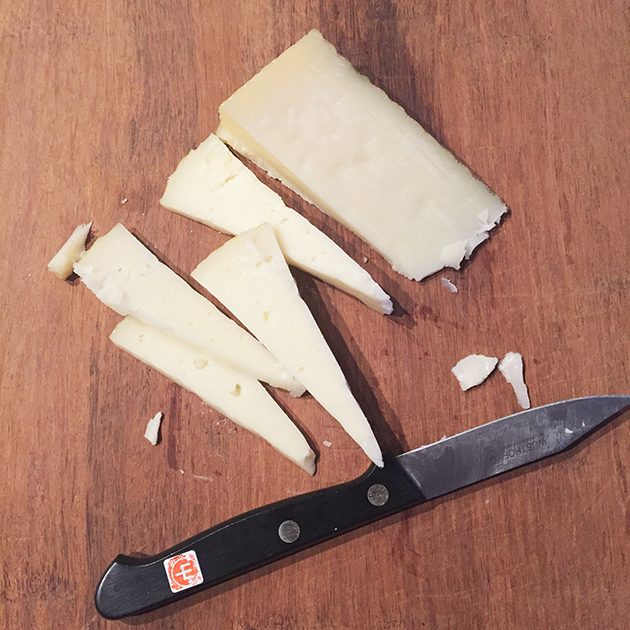 I knew you would all have questions about those ingredients so it's better to answer it right away.
This is another quick and easy appetizer recipe for the holidays.
What I like about this recipe is that it is sweet, a bit smoky and also a bit salty. It pairs really nicely with white wine too.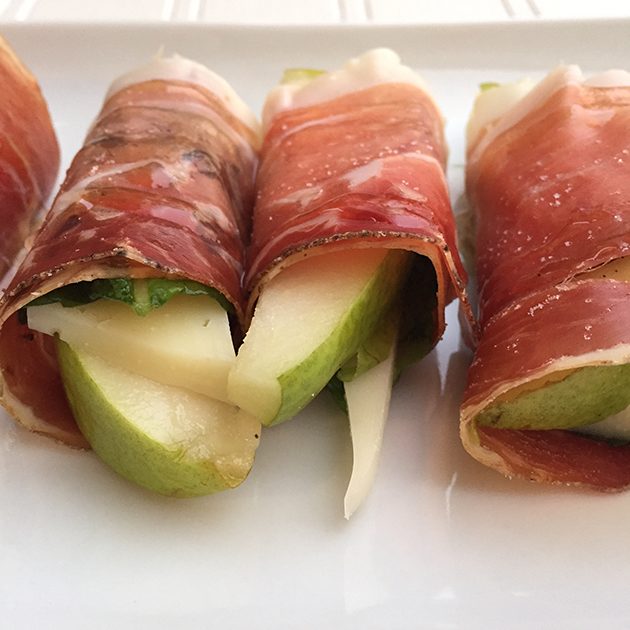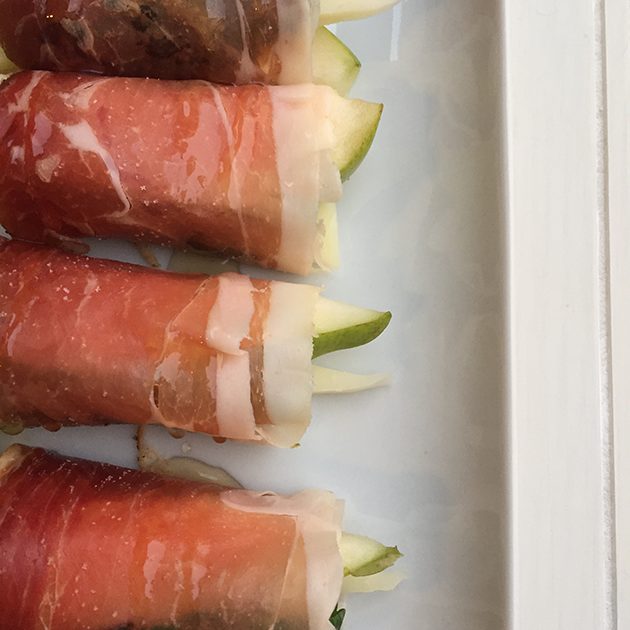 Looking for Delicious Salad Recipes?
In my Gluten Free Salads Cookbook you can find 27 other delicious recipes your friends and family will love, including: Cucumber Herb Salad, Roasted Strawberry Goat Cheese Salad, Sesame Noodle Salad and many more. Purchase yours today.