In my new adventure of making sauces and dressings from scratch I wondered if I could make other things from scratch and eliminate jars of products in my pantry that seem to NEVER EXPIRE. That kind of thing bothers me and I wonder if it bothers you too? Are you cutting back on the processed food you buy? Do you think about the preservatives and extras that go into your daily condiments?
No one in my family has ever been a big Nutella eater. We were all more peanut butter and jam people but I always used Nutella for baking and stuffing my pancake balls. When I went to grab my Nutella jar it got me thinking about how long I had really had this jar and then when I thought about it, it kinda freaked me out. Why was I keeping a product in my pantry that lasted a really really really long time? It had to stop and I needed to make my own Nutella.
What I found, was that there are a lot of recipes on the net for Nutella and they vary slightly from one to the next. What is the best about homemade Nutella that it is a gluten free product and is actually much tastier made fresh.
It does not last long in the fridge, maybe a week or two but that just means you have to enjoy it right away.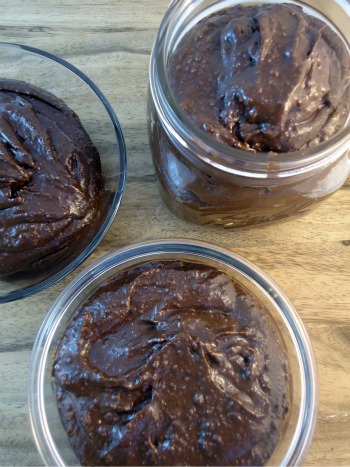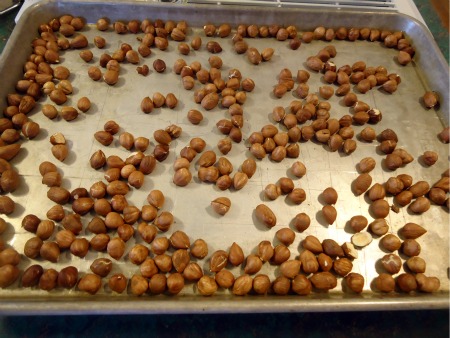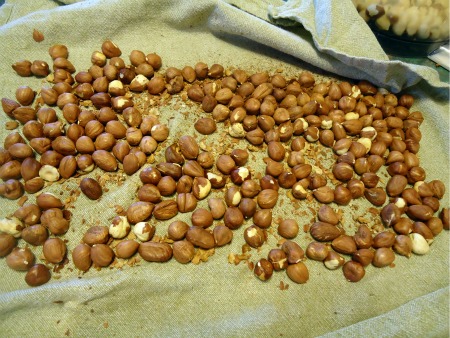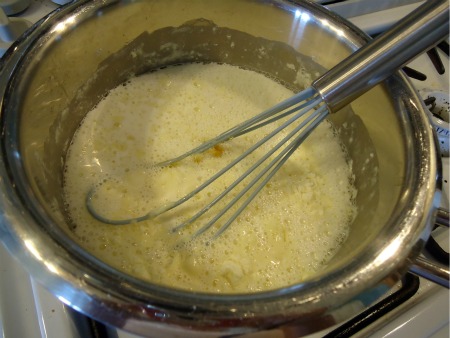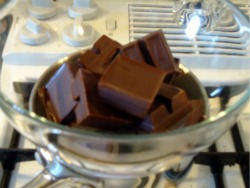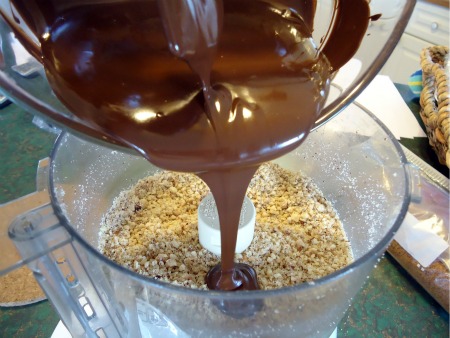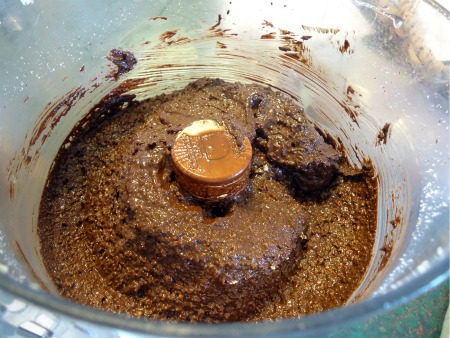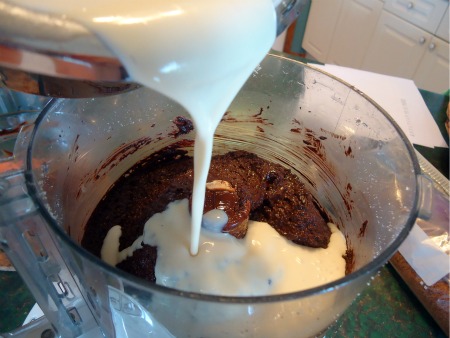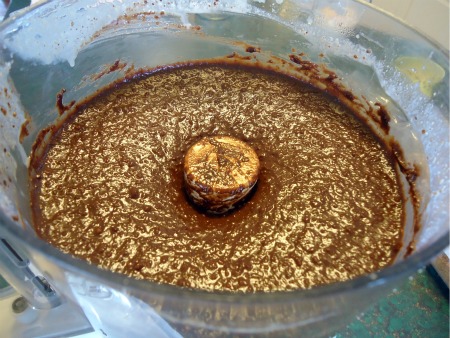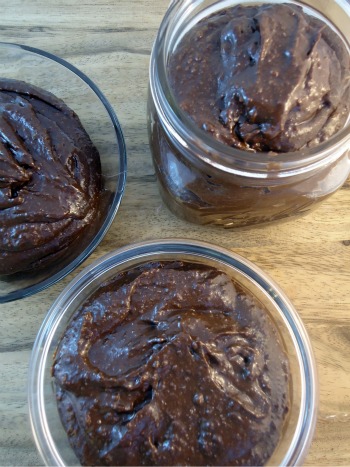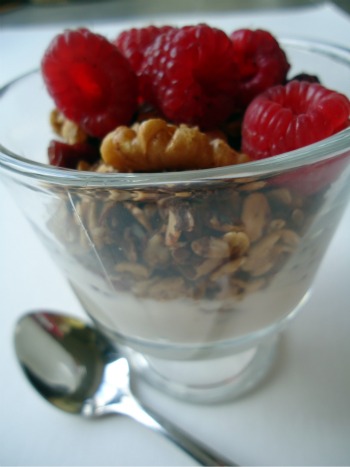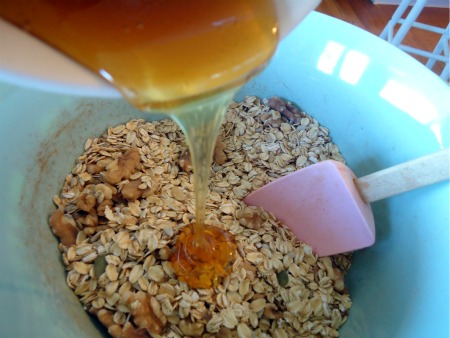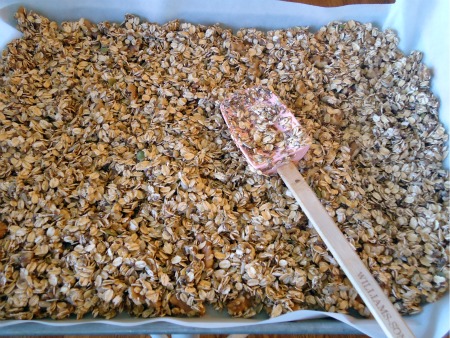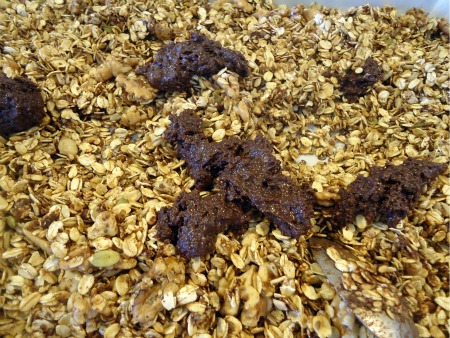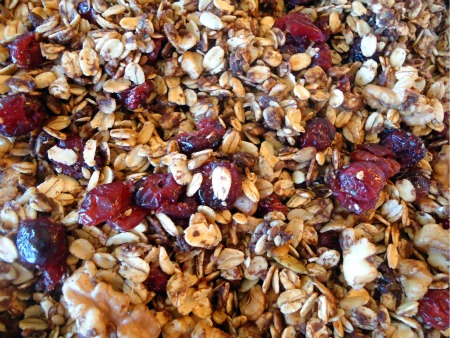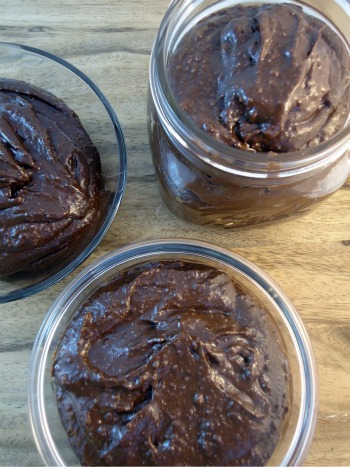 Homemade Nutella
Ingredients
1 2/3

cup

hazelnuts (I get mine at my local health food store, Amaranth here in Calgary)

7/8

cup

whole milk powder (that does not mean skim milk powder that you can buy in the grocery store, you need to find this in a health food store and it must be whole milk)

1 3/4

cup

2 % milk (or whole)

3

tbsp

liquid honey

6

ounces / squares

of bittersweet chocolate

5

ounces / squares

of dark chocolate

Pinch of salt
Instructions
Preheat oven to 350 degrees.

On a baking sheet, spread the hazelnuts and bake for 10-15 minutes until the hazelnuts are toasted.

Remove nuts from oven and place on a tea towel.

Fold tea towel and rub the nuts quite roughly to remove the skins.

This can take quite a while and skins remove better when nuts are warm. (I never got all the skins off and while my nutella was not as smooth as the commercial brand, it was still good)

In a food processor, grind the hazelnuts until they are as fine as possible.

In a saucepan, whisk the milk and powdered milk together.

Then stir in honey and salt and bring to a boil.

In a double boiler melt the chocolate squares. 

Add the melted chocolate to the ground nuts and process in food processor until smooth.

Add the warm milk to the mixture and process again until it is very smooth.

Transfer Nutella mixture to glass jars.

This made 3 jars of nutella for me.

The nutella must be stored in the fridge and can last 1-2 weeks.

So, I had 3 jars of nutella and with the short life span of it I needed to make a couple of things with it. So I made nutella granola, nutella oatmeal cookies and nutella stuffed pancake balls.
I thank Julie from Dinner with Julie for her recipe for nutella granola.
I used non-contaminated oats so that mine was gluten friendly.
Nutella Granola
Ingredients
5

cups

Only Oats rolled oats (non contaminated)

2

cups

nuts and seeds (any combos you like)

1/4

cup

maple syrup (I used agave)

1/4

cup

honey

1/2 – 1

cup

Nutella

1/2 – 1

cup

dried cranberries
Instructions
Preheat oven to 300 degrees.

In a large bowl, combine the oats, nuts and seeds.

In a small bowl, stir together the honey and maple syrup.

Spread the mixture evenly over a baking sheet and bake for 20-30 minutes.

Remove from oven and add nutella, stirring the granola to mix all up.

Return to the oven and bake another 10-15 minutes, until slightly darkened.

Remove from oven and stir in cranberries.

Store in an airtight container.