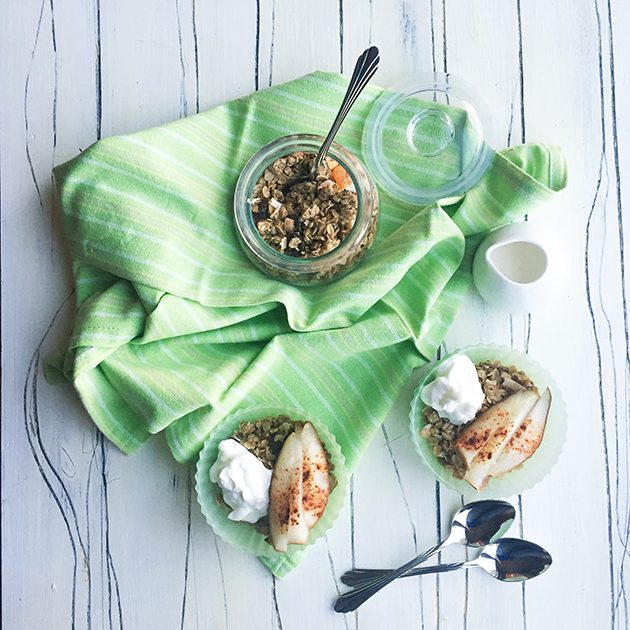 I was never a big granola fan when I was a kid or maybe it is just I never really had it as an option for breakfast so as an adult it was not something I craved. Or maybe it is that I never had homemade granola and with that control in what I added to the mix.
Like adding Syrian pumpkin seeds which are twice as big as a regular pumpkin seed, or adding hemp and chia seeds for added fibre or just adding freshly grated nutmeg which adds a warmness to the mix.
When we were in Europe the summer of 2015 I stopped in a store called My Muesli in Passau, Germany. I chatted with the loveliest young lady about the store and the concept of My Muesli. She offered me the gluten free muesli to try and I loved it.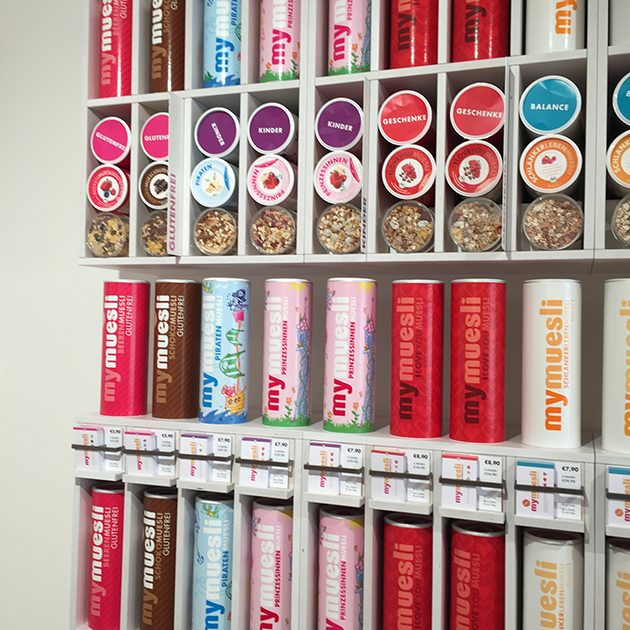 Once I was home I made my own muesli and really do like it a lot now. So today I am sharing my latest recipe with you all and I hope you give it a try.
This recipe makes about 3 large mason jars of muesli so feel free to give a jar away so that someone else can enjoy homemade gluten free muesli.
You will notice in the recipe that I do not use any brown or white sugar in the muesli. I found it sweet enough with the added nuts and cranberries but feel free to add 1/4 cup brown sugar to the mix if you like.
Gluten Free Muesli
Ingredients
6

cup

non-contaminated oats

(I use the brand Only Oats)

1/2

cup

raw sunflower seeds

1/4

cup

raw Brazil nuts

(chopped)

1/2

cup

raw pumpkin seeds

1/2

cup

raw sliced almonds

1

cup

unsweetened cranberries

1/2

cup

dried apricots

(chopped)

1

cup

unsweetened coconut flakes

1/4

cup

hemp seeds

1/8

cup

chia seeds

1/2

cup

SuperButter

(which is a peanut/nut/gluten free seed butter)

1/4

cup

maple syrup

1/2

tsp

sea salt

1/4

cup

melted coconut oil

1

tsp

cinnamon

1/4

tsp

freshly grated nutmeg
Instructions
Preheat oven to 300 degrees.

Line 2 cookie sheets with parchment paper.

In a large bowl stir together the seed butter, melted coconut oil and maple syrup.

Add in the rest of the ingredients and mix well.

Spread mixture on to the lined cookie sheets.

Bake in oven for 40 minutes, stirring at the the 20 minute mark.

Store in mason jars in the refrigerator.
Enjoy!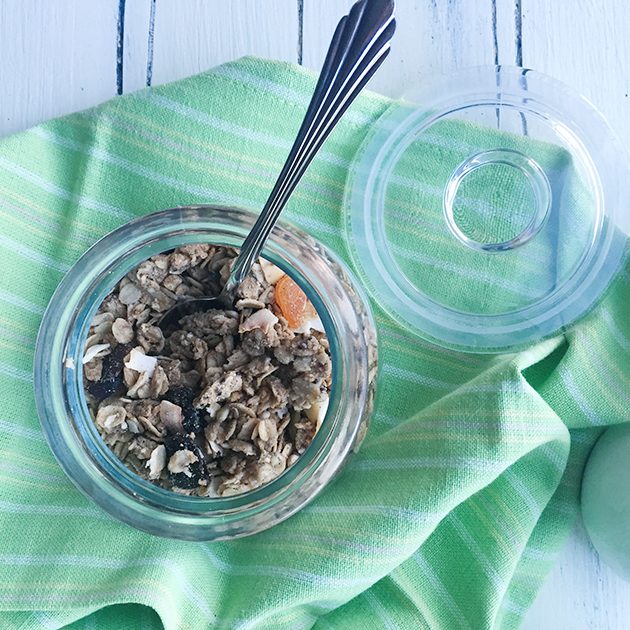 Looking for Delicious Salad Recipes?
In my Gluten Free Salads Cookbook you can find 27 other delicious recipes your friends and family will love, including: Cucumber Herb Salad, Roasted Strawberry Goat Cheese Salad, Sesame Noodle Salad and many more. Purchase yours today.