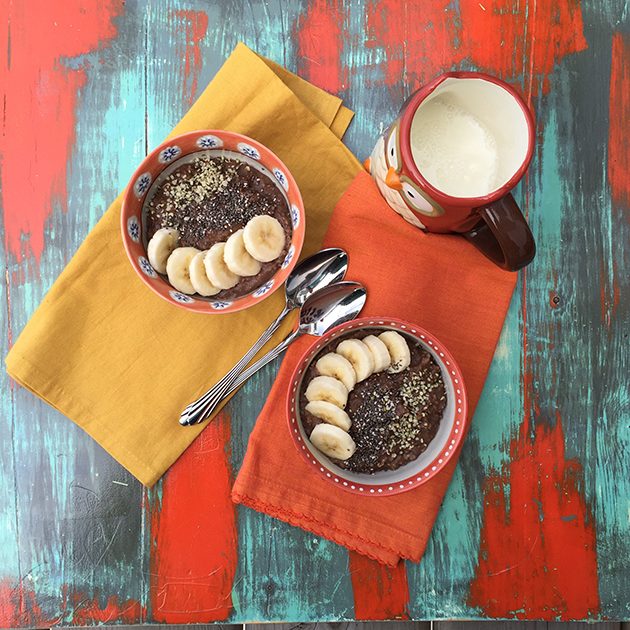 Gluten Free Chocolate and Peanut Butter Oatmeal
Ingredients
2/3

cup

Quaker gluten free quick cooking oats

1 1/3

cup

Silk dark chocolate almond milk

1

tbsp

peanut butter

1/2

banana

Hemps seeds
Instructions
In a saucepan heat the dark chocolate almond milk on medium/high heat until near boil.

Add the gluten free quick oats and stir.

Turn heat down to medium.

Add the peanut butter to the oats and stir well.

Cook on medium heat for 2 minutes.

Remove from heat and pour into 2 small bowls.

Top each bowl with sliced banana, hemp and chia seeds.

Add the peanut butter and continue stirring for a minute.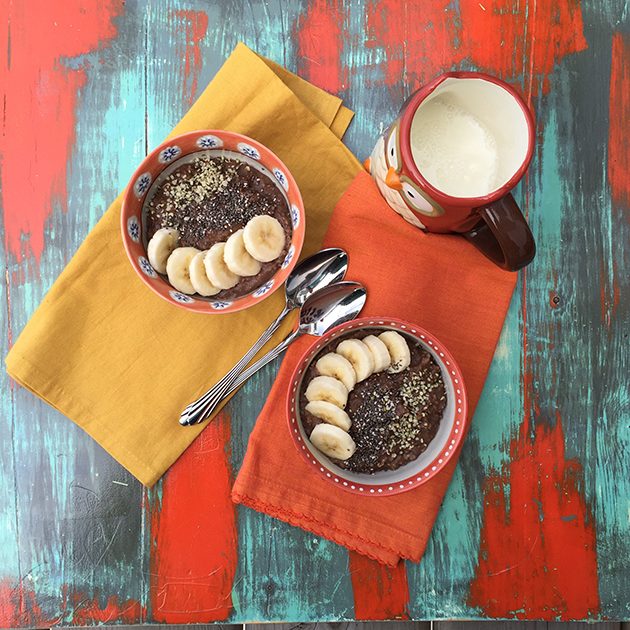 This week I received a box full of Quaker gluten free goodies.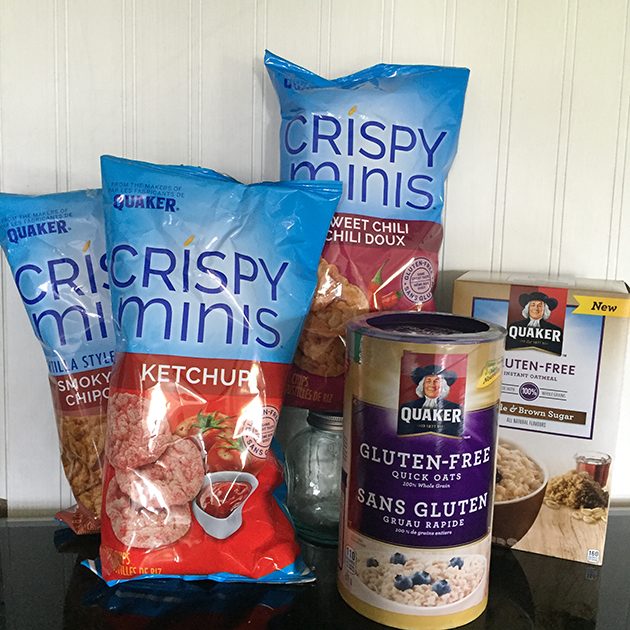 It is always a treat for me to get mail such as this and the opportunity to try new gluten free products that are in the market now. I had not tried the quick cooking oats or the Maple and Brown Sugar Instant Oatmeal yet.
I am very familiar with Quaker Crispy Minis and in fact today took a bag along on our kayaking trip down the Bow River. There are so many flavour varieties and I cannot say which is my favourite.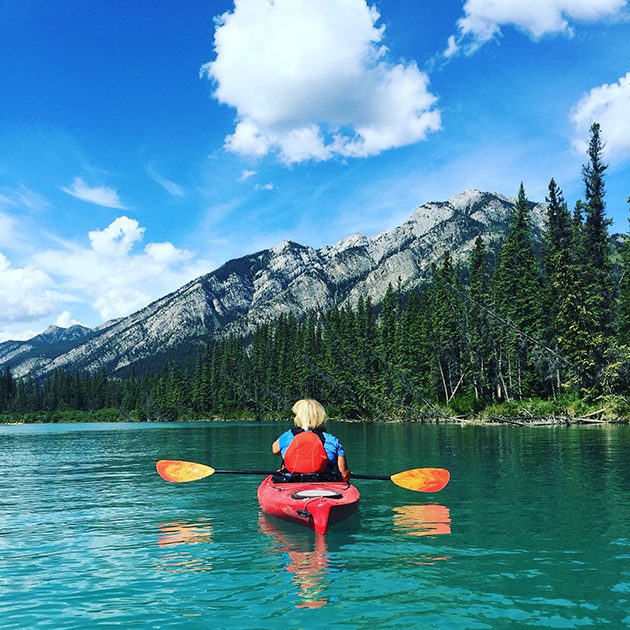 The Quaker quick cooking oats is one of their newest products and I came up with a quick and easy gluten free oatmeal recipe that I think your kids will love.
A quick and delicious breakfast meal can be challenging to make especially on school days but this new recipe is sure to please. Really I think you can get this hot breakfast oatmeal on the table in 5 minutes. Yes, 5 minutes!
Let me tell you a few things about the Quaker gluten free oatmeal products. They are produced in a Gluten Free Certified facility and are labelled with the Canadian Celiac Association stamp of approval.
While oats are naturally gluten free, in the milling, storage and transportation part of their journey they can come into contact with wheat, rye or barley. Quaker makes sure that their oats are milled to be safe and are ensured to be gluten free.
They make sure they meet Health Canada's and Quakers standards for gluten free before they ship them out their doors. Now that you know a few Quaker gluten free facts here is the breakfast recipe as promised.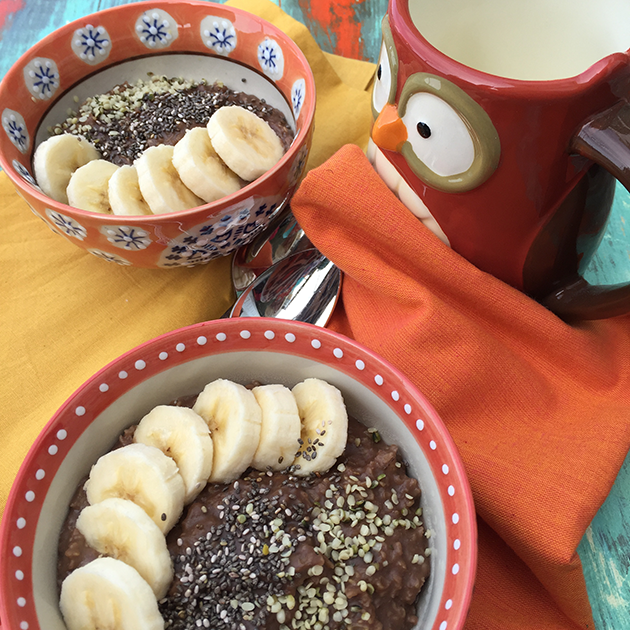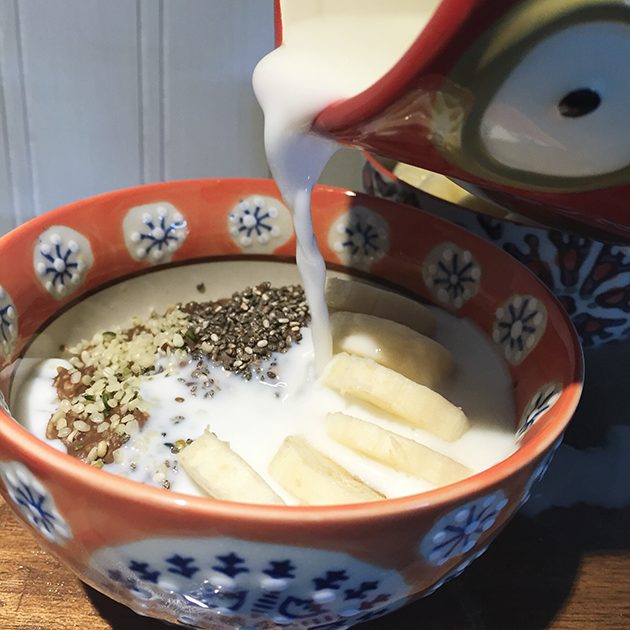 Enjoy!!
Looking for Delicious Salad Recipes?
In my Gluten Free Salads Cookbook you can find 27 other delicious recipes your friends and family will love, including: Cucumber Herb Salad, Roasted Strawberry Goat Cheese Salad, Sesame Noodle Salad and many more. Purchase yours today.