I am sure we all have our favorite spaghetti sauces and are really happy with them. However if you are looking for a change and want to try an easy spaghetti sauce that is also very delicious, please give this one a go.
I love how I can throw everything together in my La Crueset, turn the heat to simmer and leave it for a couple of hours to cook. Then all I have to do is make some gluten-free pasta.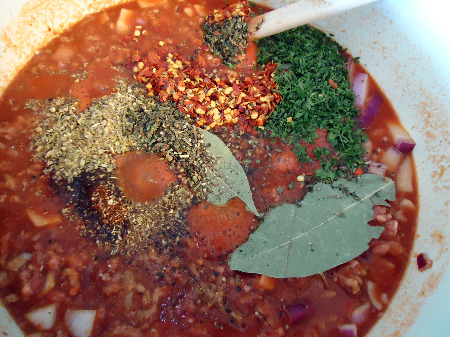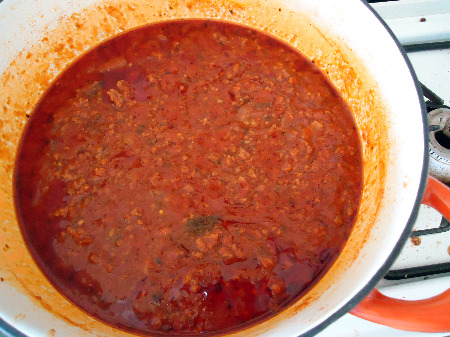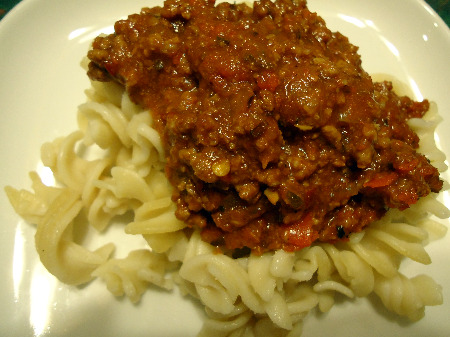 Spaghetti Sauce
Ingredients
Package of lean ground beef

1/2 – 1

onion finely chopped

1

can

tomato paste

1

can

tomato sauce

2

cups

water

2

tbsp

sugar

2

tbsp

dried oregano, basil, and parsley

2

bay leaves

1

tsp

chili powder

Salt and pepper
Instructions
I use a La Crueset pot when I am making this sauce.

I can throw everything in, put the lid on and leave it on the stove for hours.

In your pot, turn heat to medium.

Add hamburger(*), tomato paste, tomato sauce, water and stir and cook for 10 minutes.

Turn heat to simmer and add all spices, sugar, garlic, bay leaves, and chili powder.

*do not brown hamburger in pot.

Let it cook in the liquids.

Once sauce is done, all you have to do is make some gluten free pasta of your choice.

This day I used spirals. Enjoy!